One of the more common back-and-forths you'll see online regarding the Department of Transportation's (DOTr) push for public utility vehicle (PUV) modernization revolves around the jeepney's status as a Filipino icon.
On one hand, PUV modernization proponents argue that it's high time the country's public transportation system moved on from jeepneys in favor of safer, more efficient, and more environment-friendly modes of mass transit. The DOTr would have people believe that the modernized PUVs it's pushing for tick all those boxes.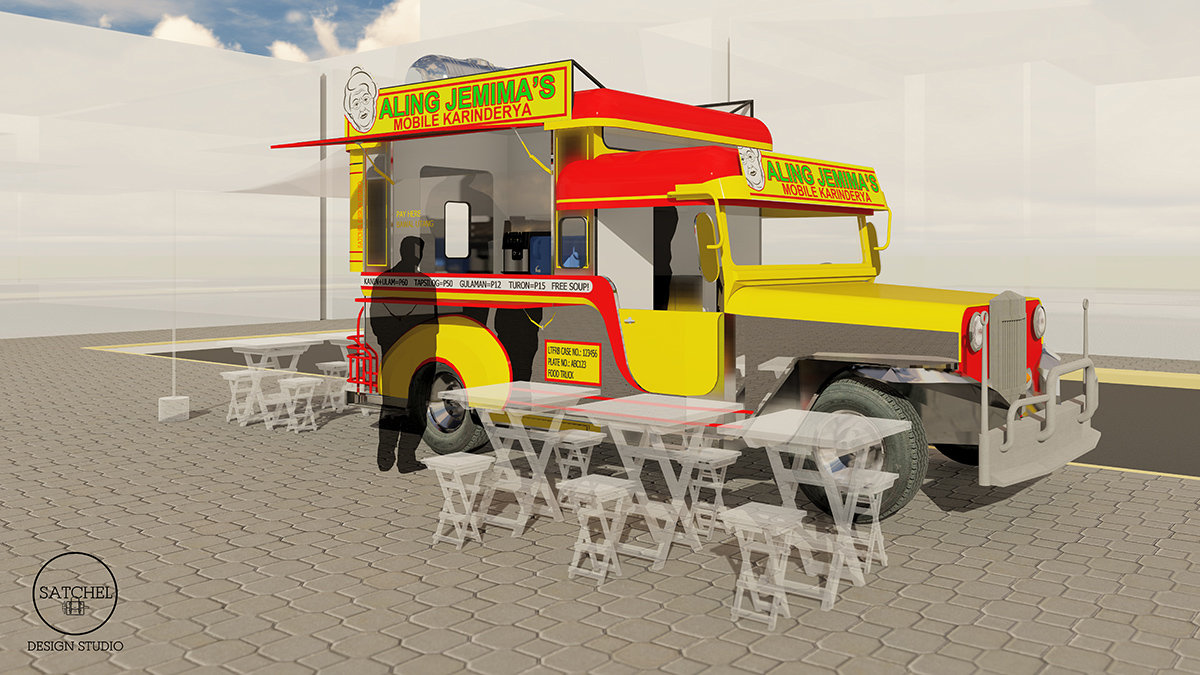 On the other hand, the jeepney, as we've said, is arguably the most iconic vehicle to ever ply Philippine roads. It's more than just a means of getting around—it's a symbol of the Filipino spirit. It's the motoring embodiment of the Pinoy's adaptability, perseverance, and (some would file this is as more of a negative trait) our willingness to endure.
Continue reading below ↓
Recommended Videos
But what if we told you that jeepneys could remain on Philippine roads, plying routes and serving the public, without compromising the safety and comfort of our nation's commuters?
This might be the solution. It's the classic jeepney reimagined as a mobile 'jolly jeep.' Most Makati City office workers will be familiar with the term, but if you aren't, jolly jeeps are essentially street-side food and beverage stalls that are easy to relocate. The concept pictured here is by Satchel Design Studio, and, well, we think it's promising.
"With all that's happening with the COVID-19 pandemic, I used the emotions I had toward the current situation to inspire me," Karl Santiago, the freelance architect responsible for the design tells Top Gear Philippines, saying he hopes the concept, if it ends up being produced, will help Filipinos cope with the new normal.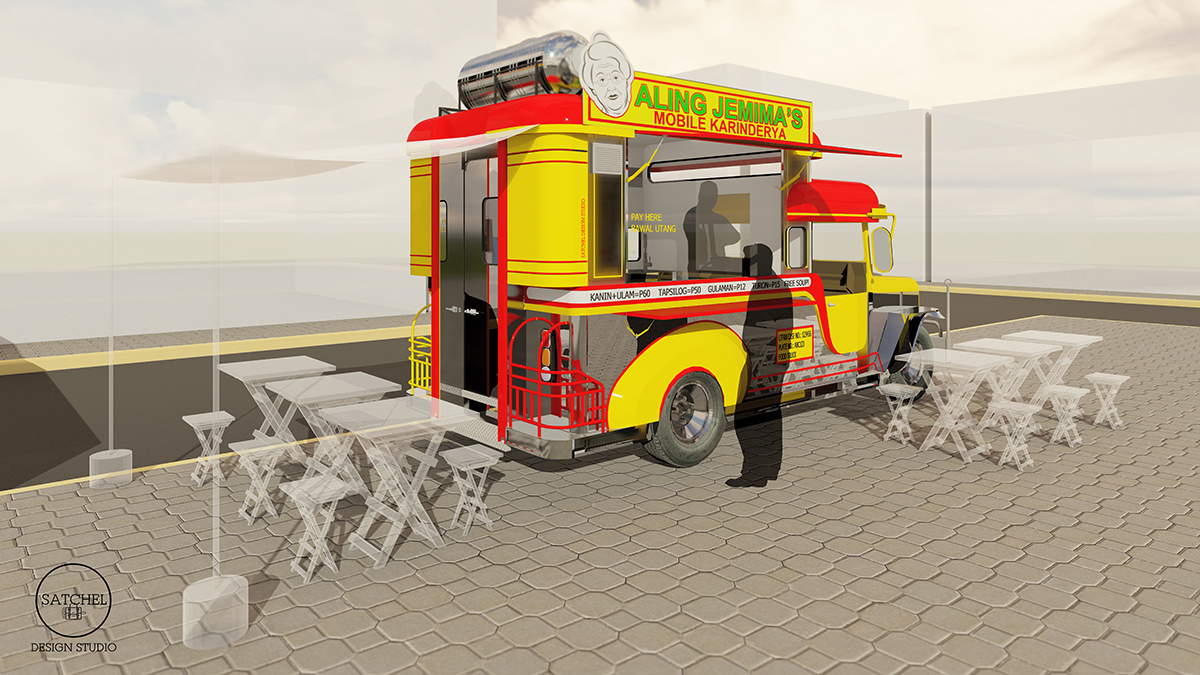 "It's a food jeepney that can roam around or park in a designated community, eliminating the need to travel to buy food. It can also park in front of offices during lunch and dinner hours, then drive off to avoid causing traffic if necessary."
Asked why he chose the jeepney over other viable forms of transportation, Santiago tells us that the vehicle simply makes sense: "Jeepneys are all-around and uncostly utility vehicles. Its ancestor, the Willys Jeep, proved itself in World War II. And, eventually, the vehicle ended up becoming a form of mass transport.
"Jeepneys are part of the Filipino culture, and now that our country is modernizing its public transportation system, we have a chance at saving the cultural icon by adapting its use for a different purpose."
According to Santiago, he's hoping that entrepreneurs and business owners who are as interested in saving the jeepney as he is will consider helping make this vision a reality.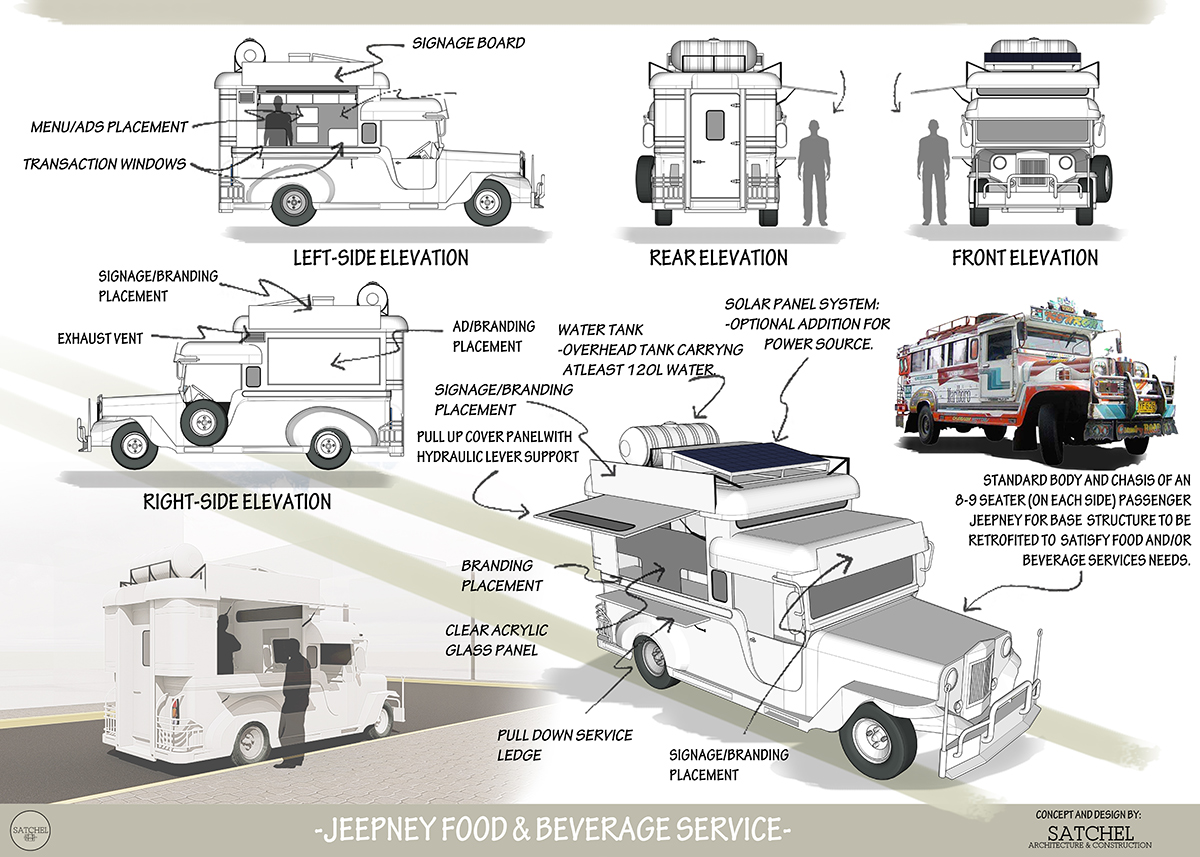 "I've worked with a number of clients for restaurant projects, which gave me familiarity with basic kitchen needs, standards, regulations, as well as the operations side of the business and I've used all of that as guidelines that I can incorporate with the design," he tells us. "If I would be given a chance to partner up with an auto shop willing to build a prototype, that would be a dream come true."
Now there's an idea. Perhaps there are some restaurant owners or garages out there willing to help make Santiago's concept a reality. So, what do you think of this reimagined jolly jeep? Would it be a fitting way to keep the jeepney's legacy alive? Let us know in the comments.