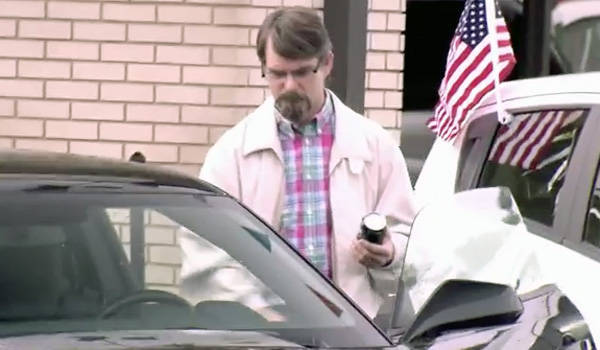 Last year, Pepsi Max hired NBA player Kyrie Irving (Cleveland Cavaliers) to star in a couple of viral videos in which he played the role of an old man named Uncle Drew. The concept was to give Irving a Hollywood-level makeup treatment such that he'd actually look like a 70-year-old, washed-up basketball enthusiast. The baller then went to an actual neighborhood basketball court and challenged a group of young dudes to some hoops.
Sure enough, Uncle Drew was soon dunking on them and crossing them over. If the whole thing wasn't rigged--if the young basketball players really didn't have a clue as to what was happening--then the stunt was pretty cool.
Well, the cola brand is at it again, this time commissioning NASCAR champion driver Jeff Gordon to pull off the prank. The story is quite simple and entertaining.
Gordon assumes the role of Mike, a boring, middle-aged guy shopping for a car that's more exciting than his daily minivan. The unsuspecting car salesman--in hopes of selling Mike a Chevrolet Camaro--offers him a test drive of the car and rides shotgun.
ADVERTISEMENT - CONTINUE READING BELOW ↓
And this is where you should see for yourself what happens next. Watch the video below.
If you're viewing this on a mobile device and can't see the video, please click here.
ADVERTISEMENT - CONTINUE READING BELOW ↓
Recommended Videos