Ladies and gentlemen, boys and girls, we give you The Hoonitruck.
It's Ken Block's latest company car, one that will play the lead role in the upcoming 10th installment of his iconic Gymkhana series, handily dubbed, um, 'Gymkhana Ten.'
Wanting to push the already well-pushed envelope a bit further, Block decided to skip the rallycross cars and demented methanol-chugging 1,400hp Hoonicorns of the past, and explore a different avenue for the big one-oh: a pickup truck. An old pickup truck. But not any old pickup truck.
He selected a 1977 Ford F-150 as a drifty tribute to his late father. Back when Block was a wee nipper (no doubt trying to go sideways in his baby stroller), his dad had the same era of truck. One which Ken later learned to drive in and no doubt do a few skids in.
So he's returned to his roots. And also done the normal Ken Block thing by going a bit mad with the mechanicals.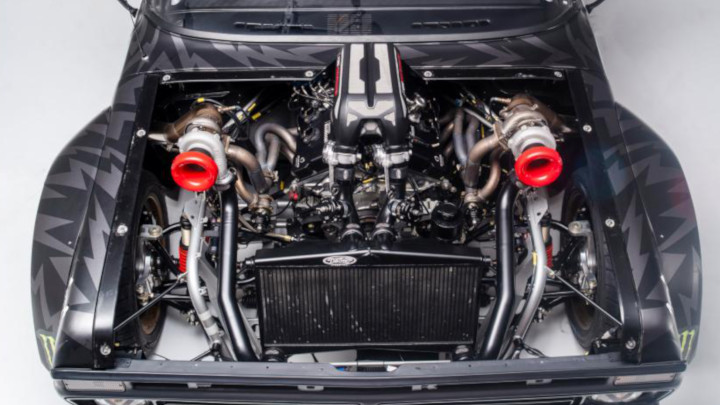 ADVERTISEMENT - CONTINUE READING BELOW ↓
As you can see, this is far from stock '70s pickup. It's powered by a custom-tuned Ford Performance V6 EcoBoost engine lifted directly out of Ford Racing's GT Le Mans development program. Power? Yep, it's got it. Nearly four digits of the stuff—914hp at 7,400rpm—and 951Nm of torque at 6,450rpm. We're told it sounds like nothing you've ever heard in a Gymkhana video before. So, ear defenders at the ready.
All that shove is sent to all four wheels via a Sadev six-speed 'box similar to the whip-crack one used in Block's Hoonicorn. Entrusted with building such a beast is the Detroit Speed shop based out of Mooresville, North Carolina. They tweaked the chassis, the bodywork, and the fabrication, while the overall design and styling of the project was dictated by Block and his crew of petrolheads at Hoonigan HQ.
"This project has been in the works for about two years," said Block. "I'm beyond pleased with how it turned out—it's simply one of the most badass and unique vehicles I've seen in a long time and I think it compliments my Hoonicorn perfectly. It's also crazy to be throwing something around that's this size when doing Gymkhana-style driving. But, it looks absolutely wild on camera, and that was our goal from the start. I can't wait for the fans to be able to see it in action, I think they're gonna love it!"
ADVERTISEMENT - CONTINUE READING BELOW ↓
Recommended Videos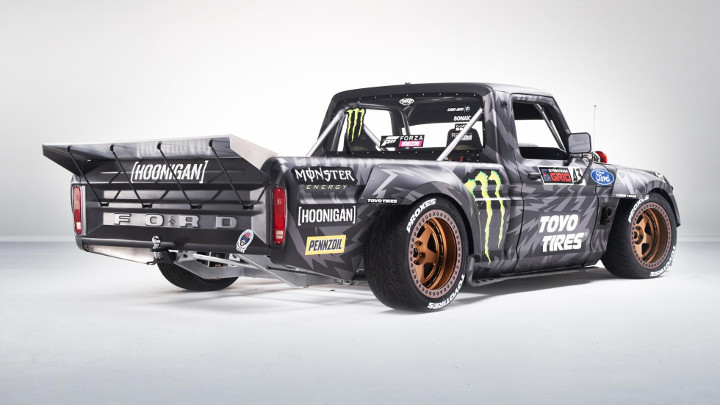 If you just so happen to be in the City of Sin—Las Vegas—next week, the car will be formally unveiled at SEMA. If not, we will be there to look around all the nooks and crannies and report back to you.
But the release of 'Gymkhana Ten' is going to be a bit different from all the others. See, instead of going straight to YouTube, it's going to be released as an early exclusive on Amazon Prime on December 7th. But even if you don't have a subscription, don't worry—it'll drop on Hoonigan's YouTube channel on December 17th. A breather, no doubt, to give the techies at YouTube time to ice down the servers.
So, looking forward to this shredding some rubber? And where does it rate in your books? Better or worse than the Hoonicorn? Let us know below.
ADVERTISEMENT - CONTINUE READING BELOW ↓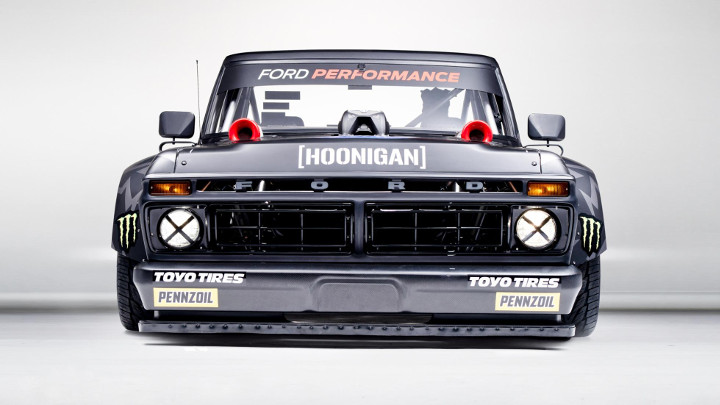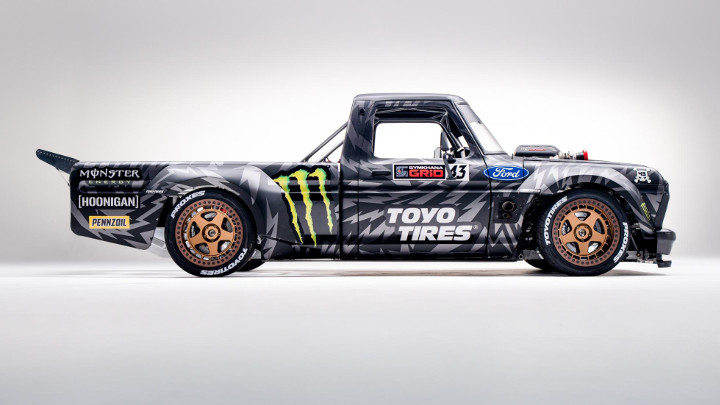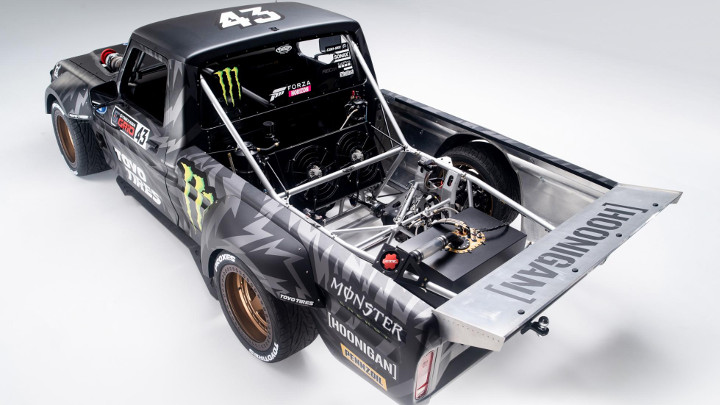 NOTE: This article first appeared on TopGear.com. Minor edits have been made.