The last time artist Kleber Silva (KDesign AG) did his work on the Hyundai Santa Cruz, he simply gave the compact pickup a new Hyundai N badge—complete with the sportier N accents. Now, he has reimagined the Santa Cruz yet again, but this time, he made the changes a bit more drastic. What he did was rebadge the truck as a Kia.
Kia is of course the sister company of Hyundai. And while the two share a lot in terms of resources, the cars under the respective brands have distinct styling. Each one has its own design language, and when Silva rebadged the Hyundai Santa Cruz into a Kia, he made sure there were significant differences.

His version wears Kia's signature tiger-nose grille up front, and it actually looks pretty good on the compact truck. Who knows, maybe the company might consider building its own pickup in the future? Or probably even do the same thing here and rebadge the Santa Cruz and sell it in other markets.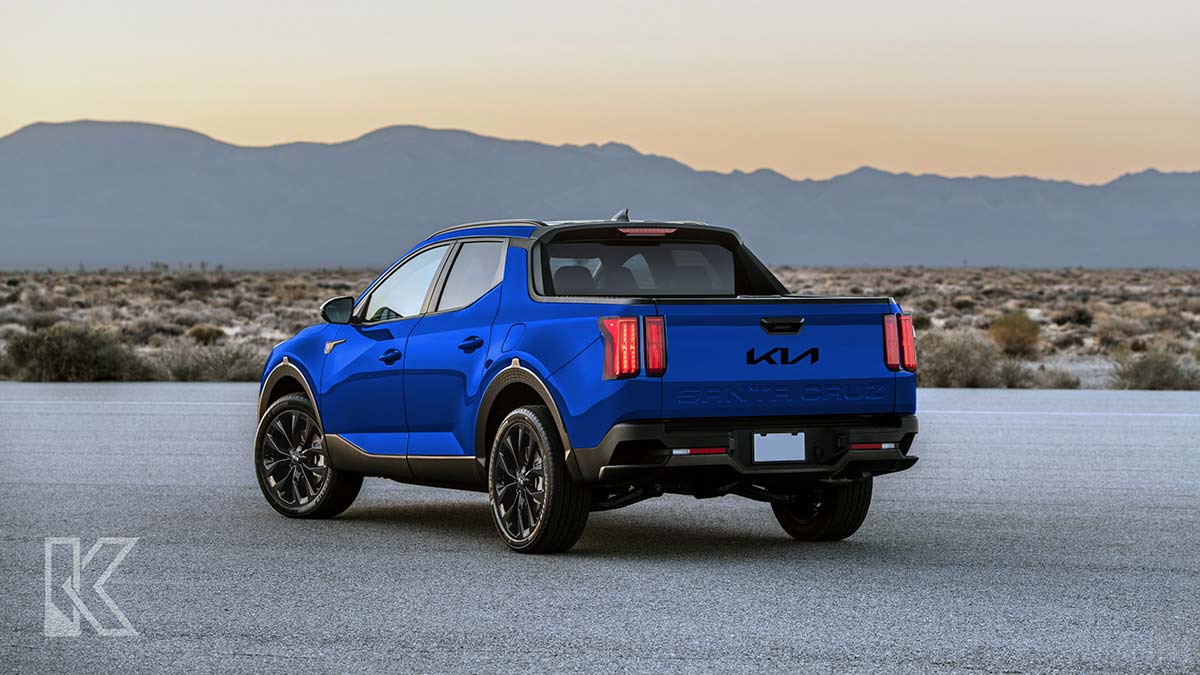 More changes can be seen out back: Apart from the new Kia logo plastered on the tailgate, there are also new large vertical taillights. If those look familiar, that's because you've seen them already on the new Sorento.
That's all of the images Silva has shared. What do you think? Should Kia consider building a pickup of its own?