Athletes are synonymous with flexing, that act of—intentionally or not—showing the things they have accumulated in this world: watches, clothes, houses, and of course cars. Boxers and fighters are especially known for flaunting their possessions on social media. But when they literally spent blood, sweat, and tears acquiring their objects of desire, can you blame them?
In our country, the most famous boxer is certainly Manny Pacquiao. The boxing icon was recently seen on an episode of the Korean variety show Running Man, and we got a peek at his current garage.
OTHER STORIES YOU MIGHT HAVE MISSED:
LTO to launch 'digital driver's license' accessible via DICT's new 'super app'
Here's everything that's new in the 2023 Honda Brio
Toward the end of the YouTube episode, after touring Pacquiao's mansion, the Korean hosts reach the garage and gasp. Parked inside is a massive black Rolls-Royce Ghost (the hosts mistakenly call it a Phantom). Pacquiao's guests ask him how many cars he has. The boxer asks someone else for confirmation, and he is told he has nine cars in Metro Manila. However no one knows the exact number of cars he owns in his hometown of General Santos City.
The Ghost is one of only three models Rolls-Royce currently sells. The other two are larger and more expensive: the Cullinan SUV and the Phantom sedan. We know this makes the Ghost sound like an entry-level model, but at an estimated local price starting at P31 million, there's nothing basic or affordable about this car. A Rolls is a Rolls. Especially considering the 6.6-liter V12 under the hood of the Ghost.
One can even make the case that the Ghost is the more "practical" driver's Rolls, given our tight streets and that Pacquiao likes to drive it himself. There is a video on Facebook that shows him giving Daily Tribune sportswriter Nick Giongco a ride inside the plush British luxury car.
The Ghost looks like a slightly older model, as there is a next-generation model already being sold in other markets. We heard this was a local purchase, meaning it wasn't sourced through the gray market, but we can't confirm that.
The Ghost isn't the only premium ride that we saw in the video. Parked beside it is a slightly older Mercedes-Benz CLS. It's the first generation CLS, sold between 2004 and 2010. We vaguely recall hearing about this Benz, one of Pacquiao's early purchases after attaining massive success in the boxing ring.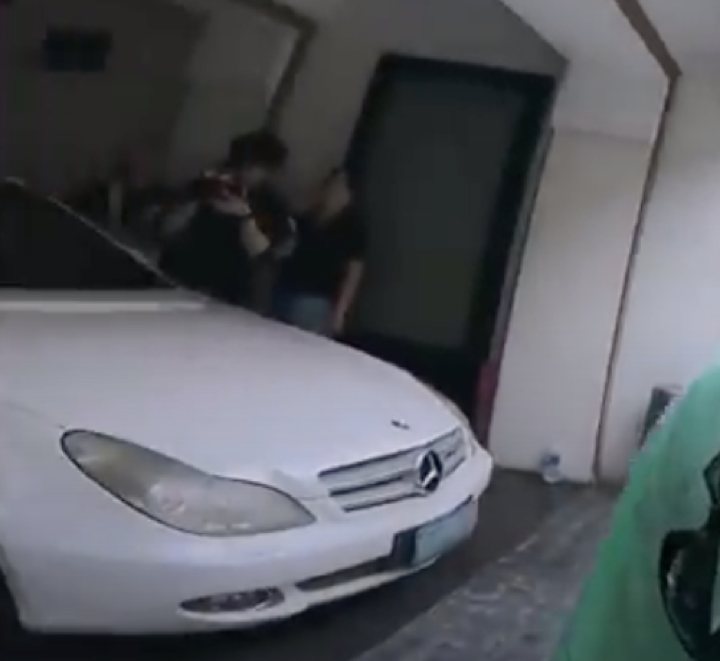 One thing is sure. The former senator can now put a "My Other Car is a Rolls-Royce" sticker on his other cars. Wait, you kids don't remember that? Fine, we're old.