How much do people actually pay for cars at an auction? It depends, really. The prices vary greatly, and we can attest to that—not as buyers, but as lurkers at auction sites of course. Every now and then, the winning bids get so high up there that they're already enough to make headlines.
See the Lamborghini Miura SV pictured above? That unicorn from 1971 just sold for a whopping €2,423,750 (about P143.56 million) at a recent RM Sotheby's auction. It's the second-highest value ever for any Miura SV. Hot. Damn.
Along with the Miura, a 1977 Countach LP400 that was once owned by singer Rod Stewart was also sold at the same auction, for a slightly lower but still jaw-dropping €775,000 (north of P45.9 million).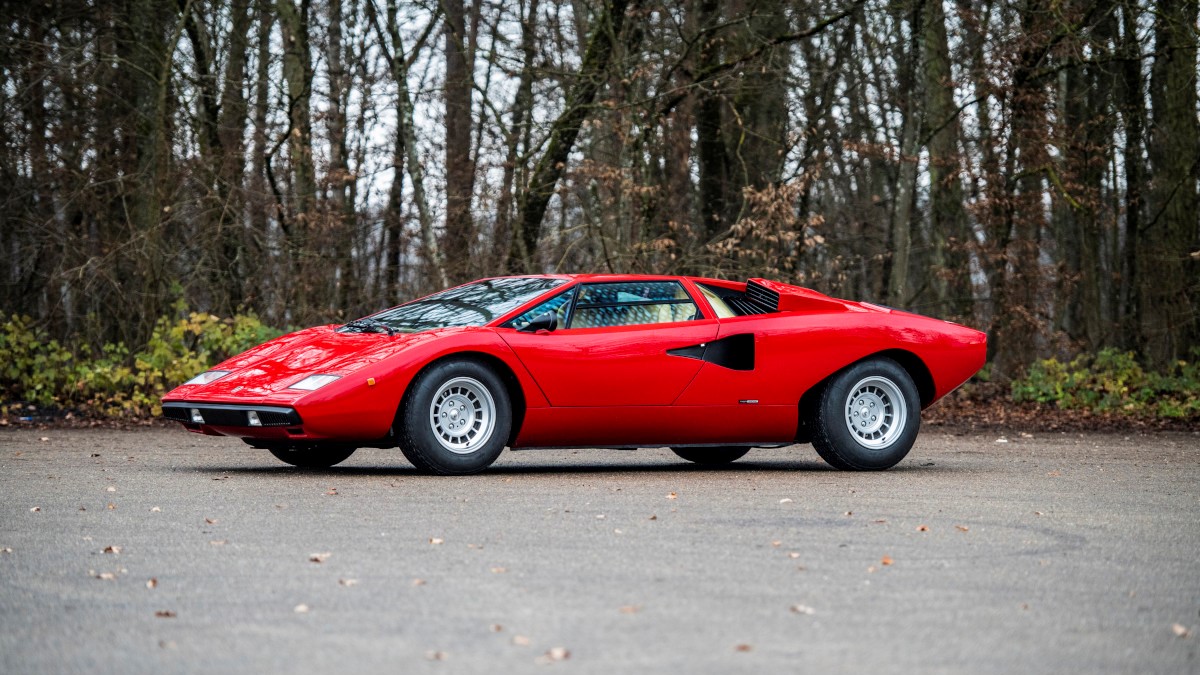 Continue reading below ↓
Recommended Videos
Both cars were recently restored to their original specifications. The Miura had first been converted to an SVJ type before being reverted to its original form. The Countach, meanwhile, once had its roof removed. But while they weren't kept bone-stock for the entirety of their existence, both cars received certification from the Lamborghini Polo Storico post-restoration.
"This is a pleasing but not surprising result since it confirms a clear trend. Historical Lamborghinis are of increasing interest to the world's leading collectors, who are looking for the utmost respect for originality in their cars," said Automobili Lamborghini head of after-sales Paolo Gabrielli. "The Polo Storico restoration program, alongside supporting top independent specialists through the provision of advice, documents, and original spare parts, makes it possible to obtain restorations of the highest level and quality, which are appreciated by collectors and, consequently, by the market."
A few other Lambos also sold for hefty sums at the recent auction. A 1967 400 GT 2+2 was auctioned off for €477,500 (P28.27 million), a 1968 Espada for €173,000 (P10.24 million), and a Murcielago LP 640-4 Versace 'E-Gear' for €149,500 (P8.85 million).
It was surely one hell of an auction, to say the least. If you want to see more of these Lambos, you can check out more photos below.
The Miura and Countach as seen on Sotheby's