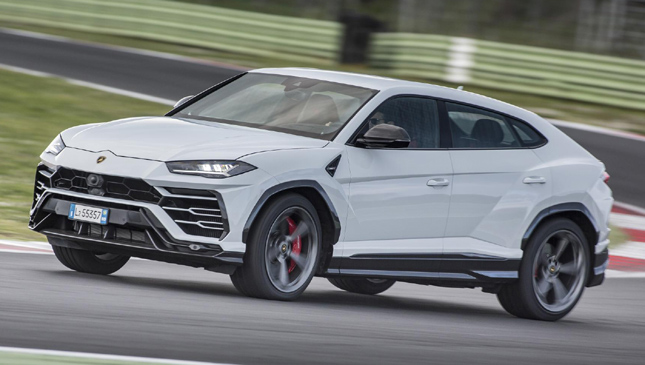 What is it?
One of the world's fastest SUVs. The Lamborghini Urus is what happens when the maker of the planet's most outlandish supercars turns its hand to a large five-door family car with proper ground clearance and off-road ability. On paper, it's a clash of purposes. In reality, it's a mouth-watering prospect.
It's been an agonizing six-year wait for the 2012 Urus concept to turn into the production car here, but Lamborghini is a tiny company don't forget, selling just 3,500 cars a year (a figure it hopes to double with the Urus). Just as getting this car right could catapult Lamborghini into a different orbit. Getting it wrong could sink them entirely. Failure is not an option.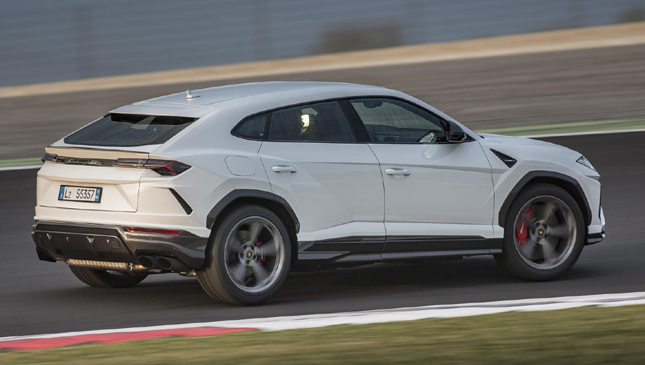 Continue reading below ↓
Recommended Videos
What is it like on the road?
Yes, we're all sad that Lamborghini hasn't plumbed in either its psychopathic V10 or operatic V12, but we're told they will live on in the replacements for the Aventador and Huracan, albeit with hybrid assistance. And let's get some perspective here, a 4.0-liter twin-turbo V8 producing 641hp and 850Nm of torque (from just 2,250rpm) is an able substitute. What it lacks in revs (the redline is 6,800rpm), it makes up for in rib-crushing torque, whenever you need it, whatever ratio you find yourself in the eight-speed auto.
Out on the Vallelunga circuit, it's barely believable the way this high-riding two-ton family car flings itself out of corners, fast and flat. I honestly don't think it would be too far behind a regular Huracan if you got the stopwatch out. The key, of course, is technology. The fast SUV is an intrinsically flawed concept in itself--but Lamborghini has thrown everything the Volkswagen Group can muster at it to ensure it drives like something its size and shape really shouldn't.
Then there's the active roll stability control, which firms up the outside suspension in fast corners keeping you flat with the horizon, but can also decouple each wheel when you're hammering down a dirt track. It's possibly the most impressive piece of tech on display. Close behind is the torque vectoring combo of a center Torsen diff and a proper active rear differential. Floor it out of a tight corner and the way the car squats and drives you out, rather than tweaking the brakes to stop you from understeering, is witchcraft.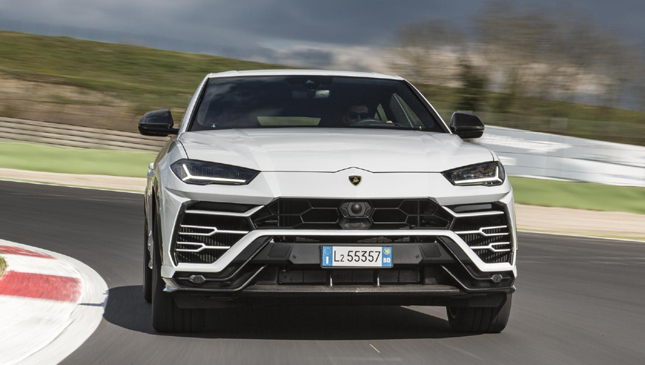 Let's not forget the standard carbon ceramic brakes--the largest fitted to any production car--and boy do you need them. Hauling 2.2 tons down from 241kph is quite a task, but they were never anything but mighty. Admittedly the pedal has a rather squishy feel, to make them easier to modulate on the road, but keep it buried and the stopping power is there.
If there's a weak link, it's the gearbox. In full-fat Corsa mode it fires home upshifts with an unnecessary torque spike that delivers a kick in the back, plus it can be a bit lethargic on downshifts. The payoff is smooth, slurred progress when you dial everything down in Strada mode and just cruise along.
We should talk about the noise. It's not an unpleasant sound, an ominous thunder building to a harder edged blare as you approach the limiter, it's just a shame its siblings sound so damn good. There are cracks and pops on downshifts, a flare on start up, but the drama feels synthesized, not built in.
Your engine modes are fairly self-explanatory. In increasing levels of aggression there's Strada, Sport, and Corsa. Let me save you the time. On the track you want Corsa; on the road you want maximum attack for the powertrain, the middle setting for the steering and the softest suspension. The one annoyance is that the volume increases with the powertrain settings, not on a separate button.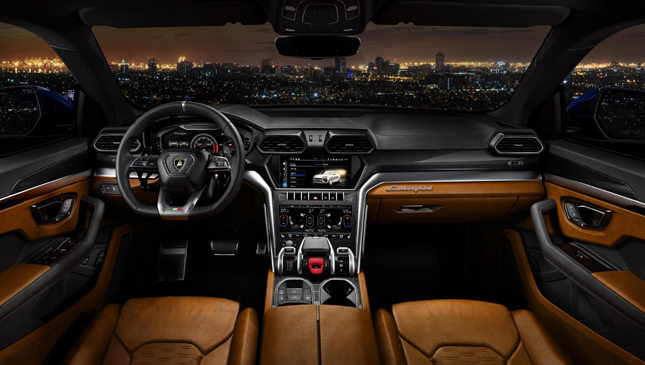 Layout, finish and space
You might imagine that in the pursuit of sportiness and a low, interior space would be completely compromised, but it's not, not entirely. Despite that sloping roofline and pumped rear wheel arch, space in the back is surprisingly accommodating. We're talking a six-footer behind a six-footer with a bit of head and elbow room to spare, and a 1,596-liter cargo space behind that.
In the front, there's just the right amount of claustrophobia. Although the view out is marginally compromised by the high window line, you sit low, snuggled inside the belly of the car rather than perched on its shoulders. The seats are comfortable. In fact, we hunted high and low, and couldn't find one ergonomic nightmare.
Surrounding you is a high-tech interior with all the quality marks of an Audi, but skinned to be a Lambo. Everywhere you look there's hexagons, angles and Alcantara.
The center piece is a three-screen architecture lifted from the Audi A8--catapulting the Urus to an electronic generation ahead of the Bentayga and Q7. Behind the wheel is the now familiar digital instrument cluster, while in the center console the upper screen takes care of navigation, infotainment, your telephone and car settings.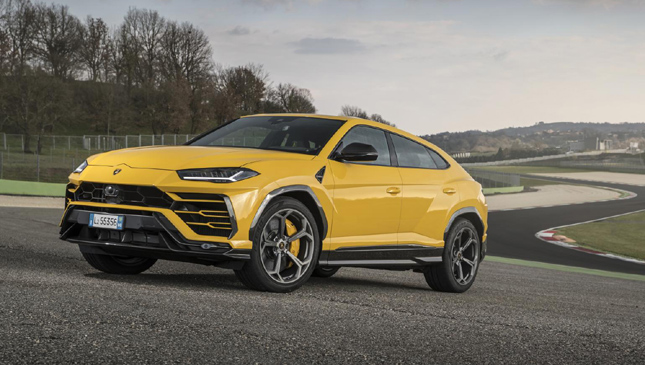 Final thoughts
Tricky one this, because there's a big difference between love and admiration. We can admire what Lamborghini has achieved with the Urus. It has successfully beaten physics into a bloody pulp with the application of the very latest technology, and blended it all together to masterful effect.
The way it tears up a racetrack has to be experienced to be believed. It's not playful or subtle, but brutally effective in a way your eyes tell you it shouldn't be. And then there's actual space inside, and the fact it does the boring everyday stuff with ease.
However, finding that ultimate connection with the car is hard. It's an engineering achievement to be applauded, but it's what this car represents, more than what it is, that's got us at Top Gear excited. A full two years of production is already reserved, which means 3,500 cars a year at Lamborghini's recently enlarged plant.
If this thirst for the car continues then it will finance a new and even more outrageous generation of supercars, hypercars and electrified Lamborghinis that will keep us titillated well into our old age, while simultaneously gripping a new generation of supercar fanatics.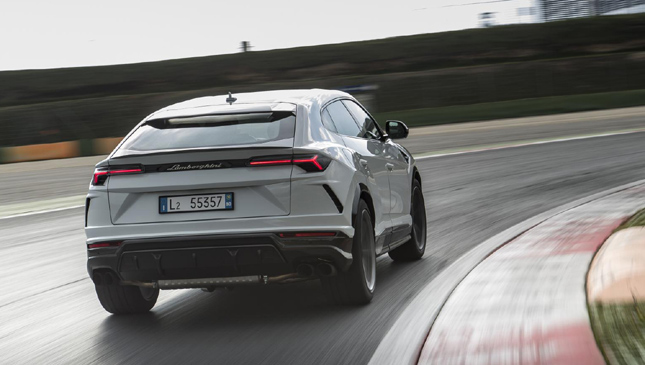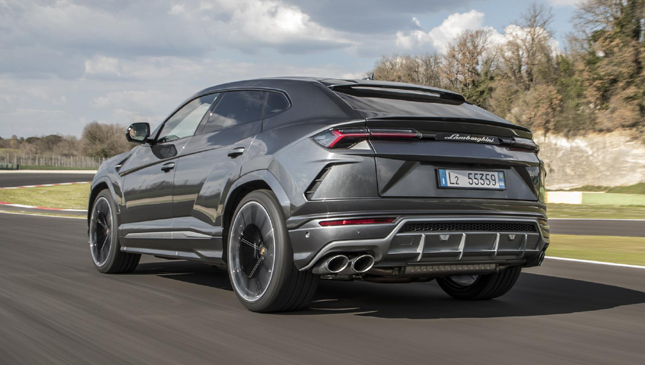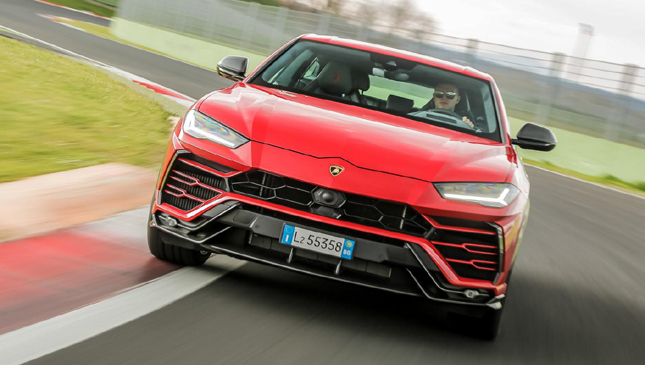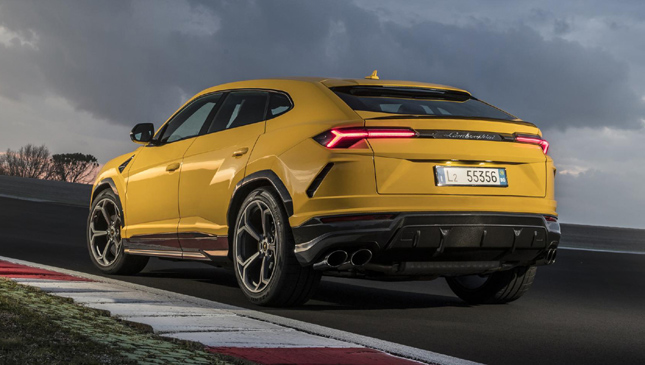 NOTE: This article first appeared on TopGear.com. Minor edits have been made.