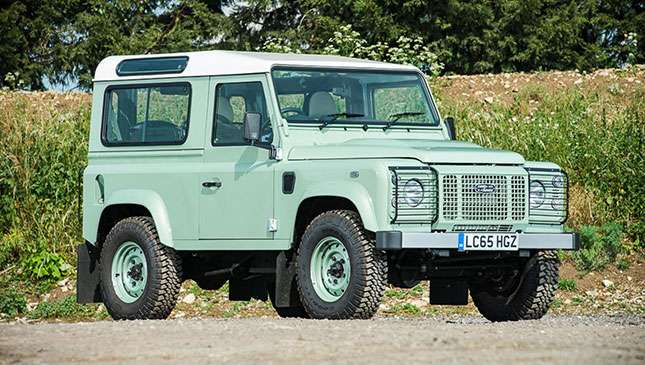 1) It's really rare. Land Rover built 400 Heritage Edition Defenders like this one. They all came with Grasmere Green paintwork, steel wheels, almond upholstery and 'HUE166' badges that pay tribute to the first prototype's number plate. This one's a 90 Hard Top, but the owner could've had a long-wheelbase 110 if he'd have wanted. And he's a 'he' we'll get to in a moment…
The Heritage was one of three run-out specials—and by far the best. As well as the 400 Heritages, Land Rover made 600 Adventures and 80 Autobiographys. The former got chunky tires, a massive roof rack, and a snorkel among other, similarly serious appendages, while the latter got special leather and a small power bump.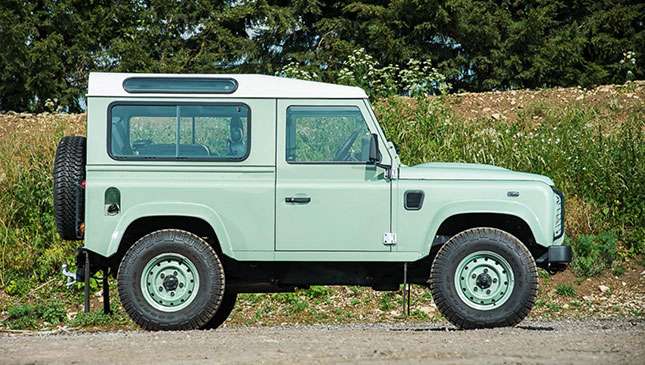 2) You can't buy one new anymore. Because Land Rover no longer builds Defenders. The Heritage, Adventure and Autobiography editions were last-of-the-line, run-out specials that ended the Defender's almost seven decade-long production run.
The last one rolled off the line in January last year—and we were there to witness it. Many tears were shed.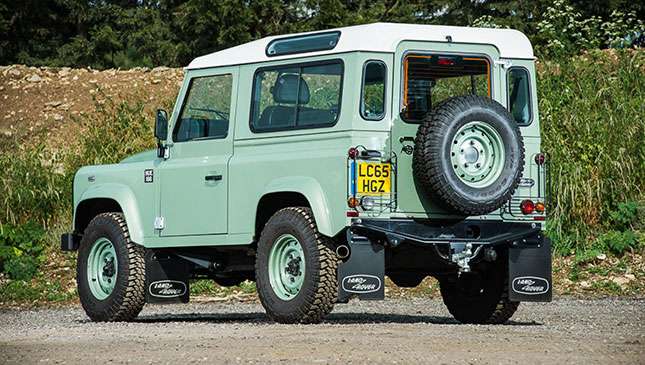 3) It's basically brand new. As new as a Defender can be, anyway. This one's only done 4,216km. It's barely run-in, but was nonetheless (completely unnecessarily, we suspect) serviced at a Land Rover dealer in Battersea before being offered for sale. You won't get much closer than this to owning a virtually brand-new Land Rover Defender.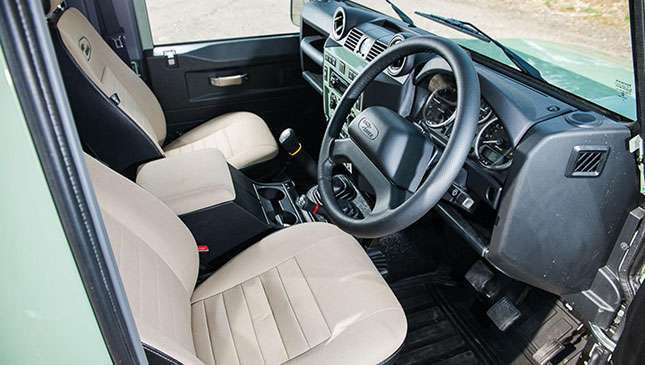 4) The new one might be terrible. It almost certainly won't be, but you never know… It will, however, be a different thing to the car it's replacing. We just hope Land Rover manages to somehow carry over the original's charm and give us a proper Defender for the 21st century.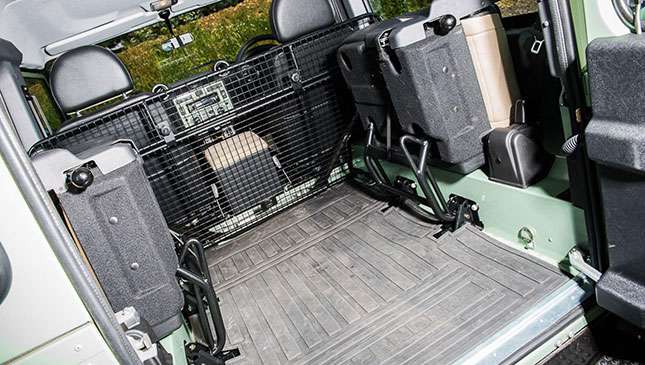 5) They hold their money. This one's estimated to sell for between £38,000 and £45,000 (P2.45 million to P2.91 million) at Silverstone Auctions' Silverstone Classic sale next month. Brand-new Heritages started at £27,800 (P1.79 million), Adventures were £43,495 (P2.81 million) and Autobiographys £61,845 (P4 million).
Defenders are strong money anyway, but these ones are likely to rank among the more valuable in years to come.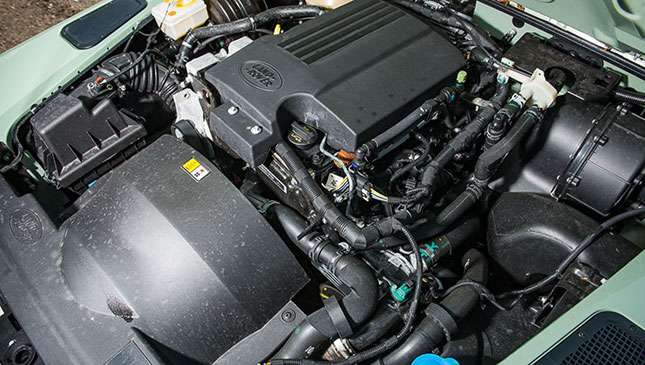 6) Mr. Bean owned it. We wouldn't be surprised if this one made even more than £45k, for its pedigree if nothing else. This Heritage was owned by none other than Rowan Atkinson, he of Mr. Bean fame.
Atkinson is known for his love of cars—he was especially fond of his McLaren F1, which he used often and crashed twice before selling it a couple of years ago.
NOTE: This article first appeared on TopGear.com. Minor edits have been made.