Just when you thought the upcoming James Bond movie literally couldn't feature any more cars, we get behind the scenes shots of a muddy chase involving a gaggle of new Land Rover Defenders.
Now, the previous Defender featured heavily as a henchman's runabout in Spectre, and the spec (no pun intended) of these new 110 X models seems to hint that they'll be on the tail of Daniel Craig, too. With black paint, black wheels, and darkened skid pans, they've got villain written all over them.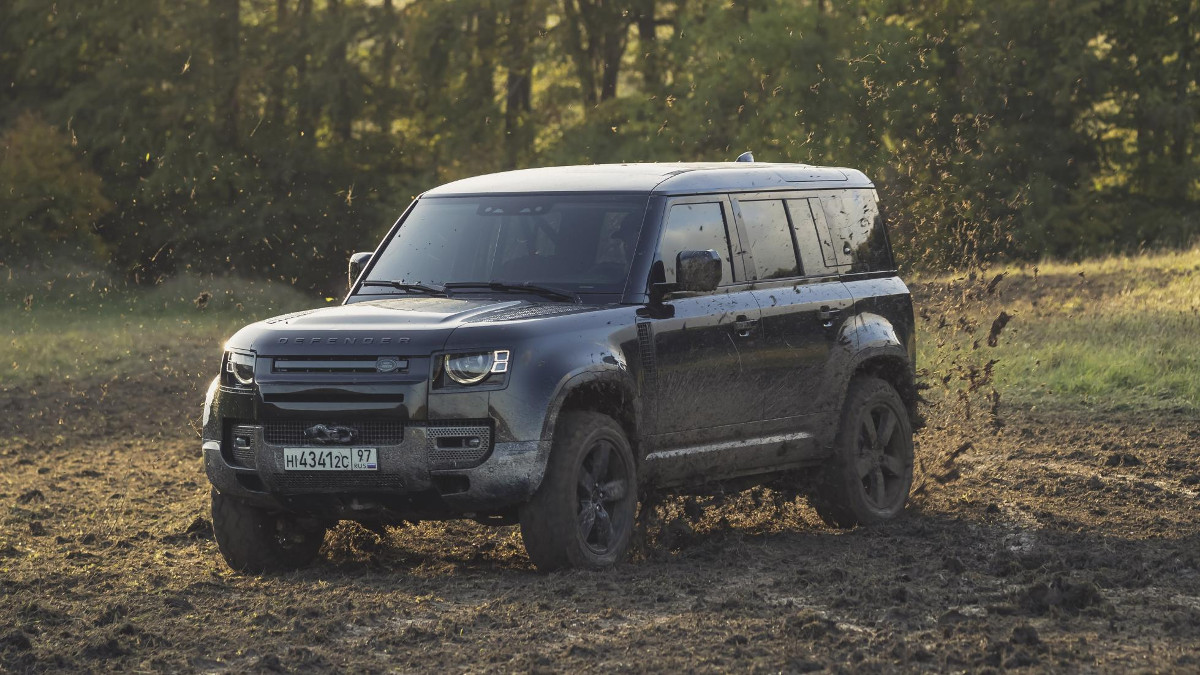 Apparently, the No Time to Die Defenders were the very first to be built at JLR's new factory in Slovakia, and they remain remarkably standard aside from some interior modifications for stunt work.
It's not like the Bond production crew went easy on the cars, though. Watch a bit of behind-the-scenes video, where you can clearly see things getting a little crashy and rolly. Poor bad guys.
JLR has also confirmed that a Range Rover Sport SVR, a Land Rover Series III, and a Range Rover Classic will feature in the 25th Bond film. And don't forget, Aston Martin has already said the DB5, an old V8 Vantage, the new Valhalla, and a DBS Superleggera will get starring roles—will there be any time left for Mr. Craig in his swimming shorts?
We'll find out when No Time to Die hits cinemas in April next year.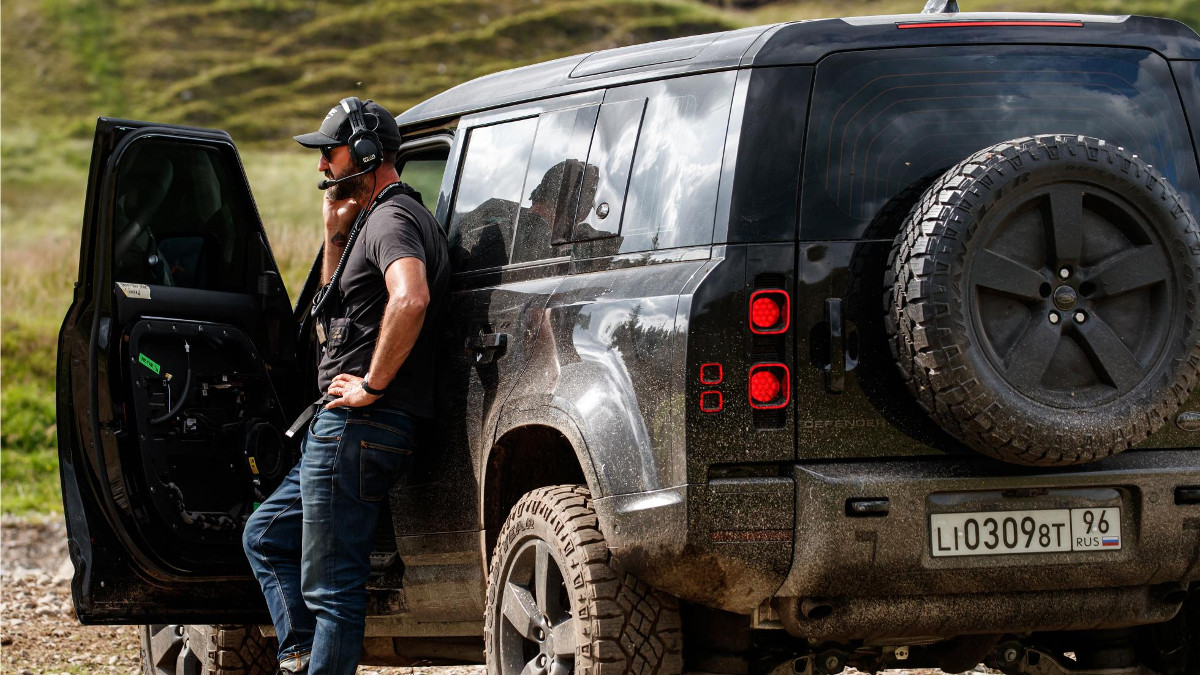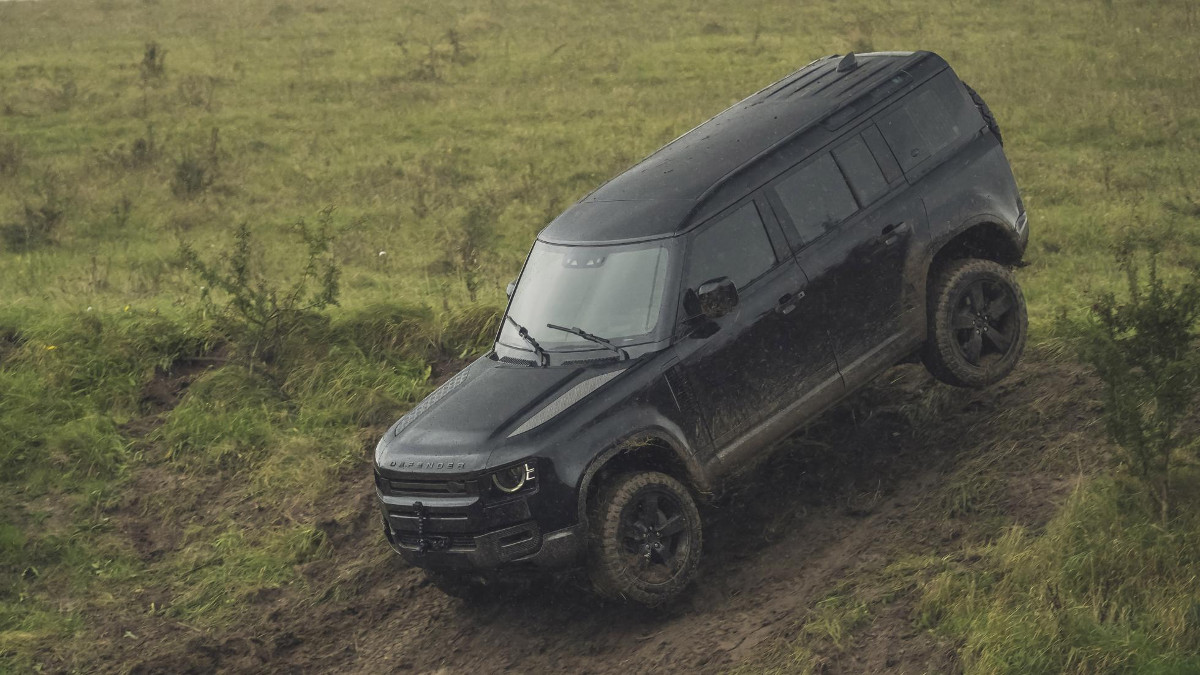 NOTE: This article first appeared on TopGear.com. Minor edits have been made.