Whoever at Lego worked out that the world is full of gearheads and assorted car nuts who want to immortalize their favorite automobiles in plastic bricks, well done. Fun as building houses and pirate ships out of Lego can be, it's the cars we've been waiting for.
The Ferrari F40, the Porsche GT3 RS, and the Bugatti Chiron have all been high on TG's guilty pleasure list for a while. Now they've been joined by some classic Americana.
Welcome to the Lego Creator Expert Ford Mustang GT. Looks good, doesn't it? Not like the gadget-laden 007 Aston Martin DB5 model from last year. The DB5's subtle curves didn't translate so well into angular brick form. This Mustang, on the other hand, looks pretty accurate to our eyes.
And that's before you modify it.
Because what classic muscle car would be complete without hot-rodding it? As well as the option to raise the rear suspension for a mean front-leaning look, the 'Stang comes as standard with additional parts to build a hood-sprouting supercharger, a deeper front air dam, a side-exit exhaust, and a ducktail rear spoiler. You'll have to supply the V8 noises from the Bullitt car chase yourself, mind. Now there's a thought. Wonder if they'll do it in Highland Green?
ADVERTISEMENT - CONTINUE READING BELOW ↓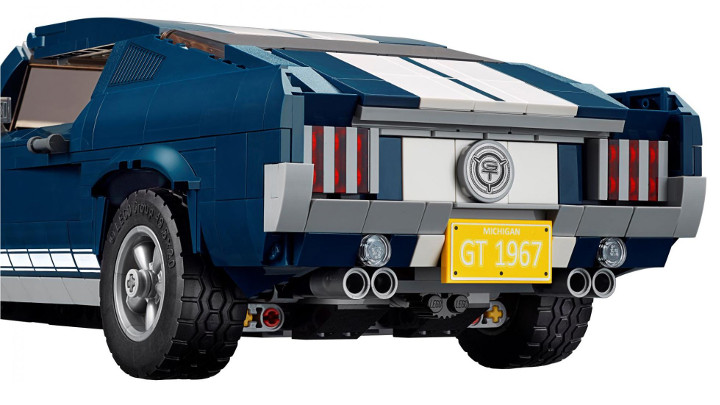 The roof is designed to be easily unclippable, for viewing the cockpit. Under the hood, there's a representation of a 390 cubic-inch V8. And somewhere, Lego's found room for a nitrous tank. In total, there's the small matter of 1,470 pieces to assemble in return for your £119.99 (P8,200).
So it's half the price and half the number of prices that the Lego Technic Bugatti Chiron requires. Reckon it'll be half the fun?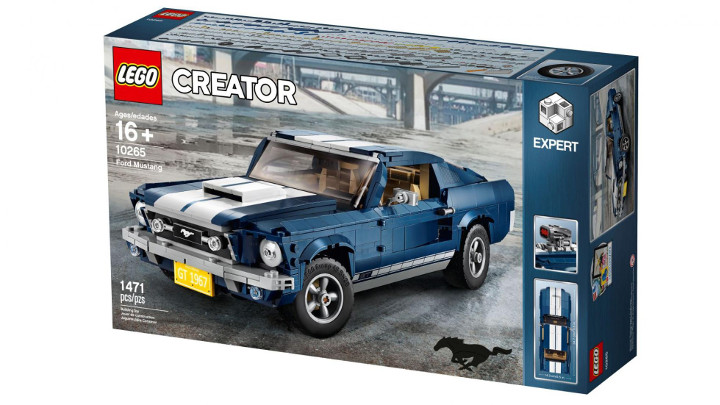 NOTE: This article first appeared on TopGear.com. Minor edits have been made.