Why are we showing you a photo of a McLaren Senna coarsely pixelated and sent down a 56k modem? We're not. It's something vastly more wonderful. A McLaren Senna rendered in full size out of Lego.
Not entirely out of Lego, though. You can sit in its real Senna driver's seat, and twirl its real Senna steering wheel. The starter button is mounted in the correct position above your head. Press it and tap the real Senna accelerator for a sampled V8 rev-up.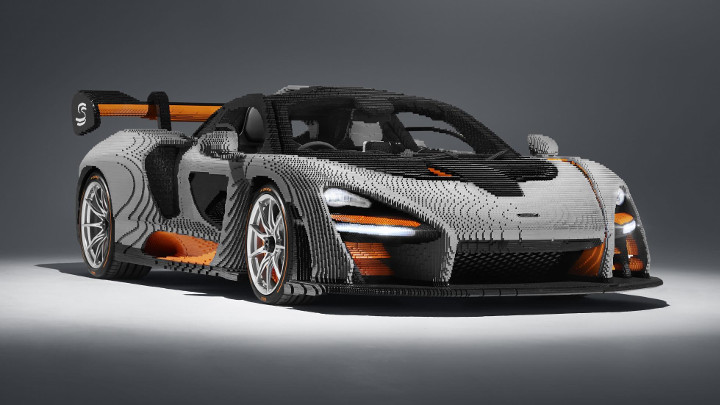 The statistics are quite mind-boggling. It uses 467,854 Lego pieces, and took 30 model makers 2,725 hours to build. Design and development, plus making the steel reinforcement frame, took another similar number of person-hours.
In comparison, one actual Senna takes a piffling 300 hours to assemble at the McLaren factory.
Don't imagine you can pull it apart and build something else, by the way. The bricks are glued together for extra strength. Every section can withstand 50kg vertical load in case some kid decides to use it as a climbing frame.
ADVERTISEMENT - CONTINUE READING BELOW ↓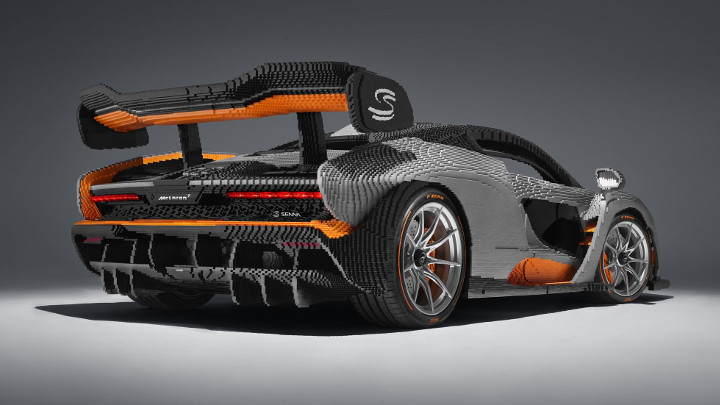 Although the wheels and the tires are actual McLaren and Pirelli items, the brake discs and the calipers behind them are Lego. And out of the half-million parts, Lego designer Lubor Zelinka—who was also behind the full-size Lego Bugatti Chiron—says he used 20,000 specially designed pieces.
The doors, he says, do close, but not on hinges—they have to be taken off and wriggled into position. Not easy when they weigh 70kg each. In fact, the whole car is 1,700kg, making it surely the porkiest McLaren ever.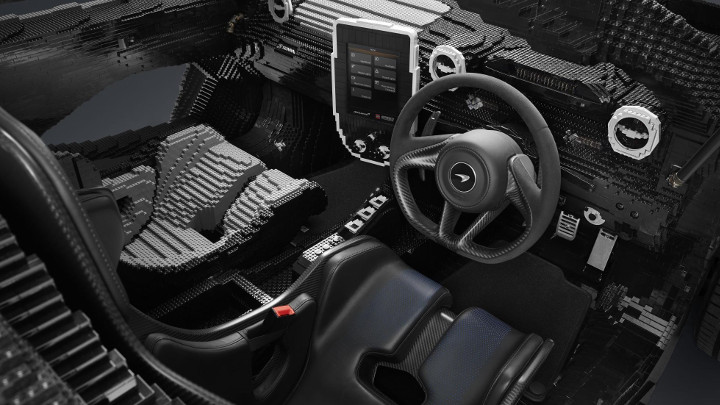 ADVERTISEMENT - CONTINUE READING BELOW ↓
Recommended Videos
The model will go on tour this summer. See it, and sit in it, at the Goodwood Festival of Speed, among other places.
On a slightly more manageable scale, Lego also sells a much smaller McLaren Senna kit. That one also uses special parts, but not as many as you'd think. For instance, its headlights are actually borrowed from Lego's fantasy figures line, where they're used as axe blades. And its tires are also standard Lego items. Fun fact: Lego is actually the world's leading tire maker, surpassing even Pirelli in the number it churns out every year.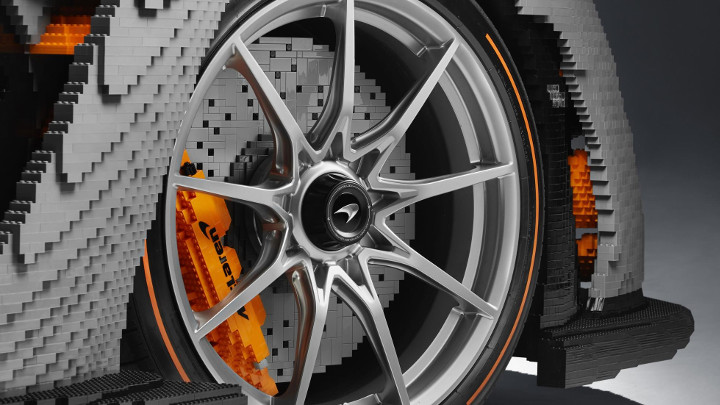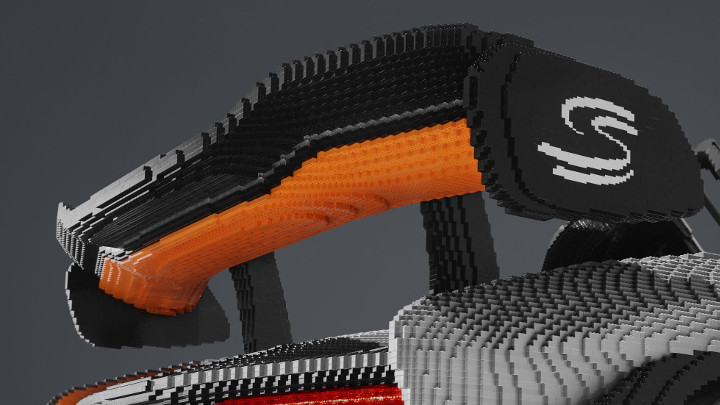 ADVERTISEMENT - CONTINUE READING BELOW ↓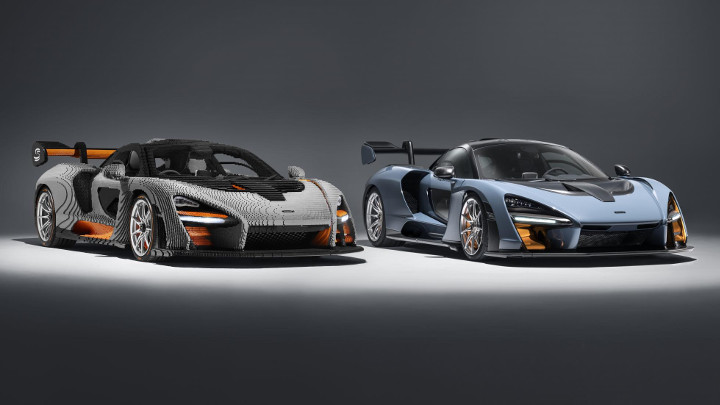 NOTE: This article first appeared on TopGear.com. Minor edits have been made.