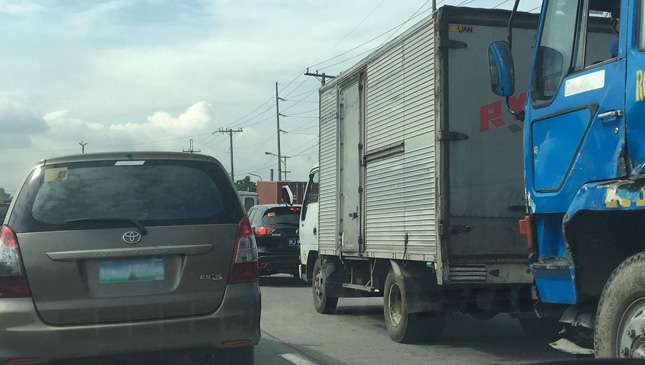 I think I'm the only one in the Top Gear PH team who drives from the north—Navotas, specifically—to and from work. That's at least 50km a day spent in my car, and it usually takes me two or three hours to get to the office. I've been doing this for a couple of years now, and I've been able to observe things that my fellow drivers from the northern part of Metro Manila should be able to relate to:
1) We believe our side is the dining mecca of Metro Manila. Whenever a new restaurant pops up, ask where it is and it's usually "sa north yan," "sa QC," or "may bagong kainan sa Maginhawa!" Of course, I realize we could be biased because driving in traffic to Makati is the ultimate appetite suppressant.
Continue reading below ↓
Recommended Videos
2) Trucks are (almost) everywhere. Trucks are my constant companion on northern roads. Have you ever heard of piers in Las Piñas or Parañaque? Didn't think so.
3) Commonwealth Avenue is the highway to hell. This long stretch of road in Quezon City is prone to accidents because of all the speeding vehicles in the wee hours of the night. It can also be deadly because of the intense traffic you have to endure. In other words, you'll die waiting.
4) Elliptical Road is every driver's training ground. When I started learning how to drive, my instructor brought me to the area near Quezon Memorial Circle to teach me how to get through this kind of situation. He told me that if I can pass by the Circle without any help from an instructor, then I am already a good driver. I believe him, and my team concurs. Right guys?
5) We avoid EDSA as much as possible. I don't know why, but if you're traversing EDSA in the morning to the other side of the metro, you'll need at least three hours to get to your location from the North EDSA terminal. I'd rather look for another route to work than be stuck bumper-to-bumper during rush hour on EDSA.
6) Toll fee-free roads and highways! Unlike Sucat, Alabang, Bicutan, and other places in the south, being in the north is a little bit cheaper because you won't need to pay toll fees. To southerners toll fees are a part of life, but to us paying extra to use the road is only valid for baptisms, weddings, free food, and a really hot date. Because...
7) Events in the south have to be really special for us to attend. It's not that we believe we're all that special (which we are by the way), but we'll think twice, thrice, or might even change our mind before we leave our comfortable abode. And we think the feeling from southerners is mutual.
8) Leaving at least one hour before schedule is the norm. Don't want to be late? Make sure you leave your house not less than an hour—make that two—if you want to make it to your meeting. "Traffic kasi, eh" might not be enough of an excuse.
9) Northern road trips are the best. Because we're near NLEX, it's easier to do an impromptu Pampanga or Subic road trip. There's also comfort in knowing we don't have to traverse EDSA on the drive back (when you're all tired AF and just want to sleep) to get to our homes.
10) It's hard to overcome inertia. This is where all the hidden gems are! And did I already say that it's cheaper here? In the end, we all look for the cozy cafes, restos and quaint eateries that are familiar to our neighborhood, and I think that's something people from all corners can relate to.