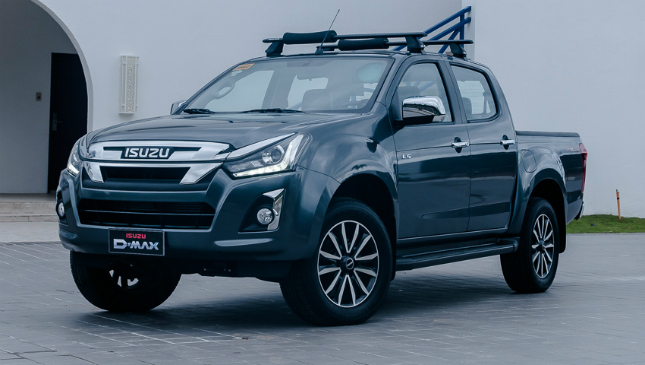 We recently joined our friends from Isuzu Philippines for a nice little drive up north for the launch of the new D-Max pickup. Thunderbird Resort in Poro Point, San Fernando, La Union proved to be a great venue and backdrop for the refreshed pickup line, and we were given some quality time with the new trucks to get a feel for what's new. That includes the all-new 1.9 RZ4E turbodiesel that's been dropped into the engine bay to replace the old 2.5-liter mill. Here are a few things we 'picked up' about the new D-Max on our two-day drive.
ADVERTISEMENT - CONTINUE READING BELOW ↓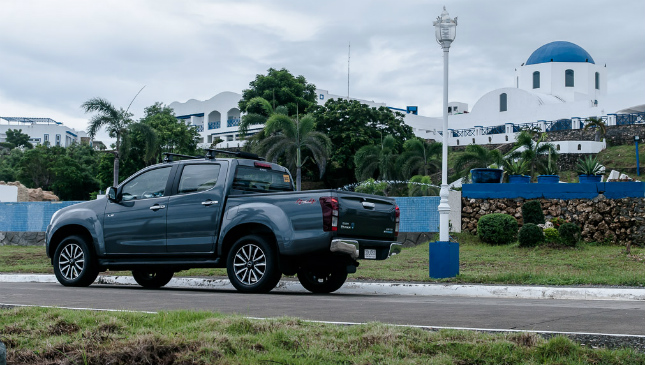 1) It's a handsome-looking Hulk.
Isuzu's pickups have always been well-penned and designed. The old Fuego had great proportions and had a simple yet handsome front. This tradition continues onto the latest D-Max with its classic double-cab pickup shape that's been given a more modern interpretation. Flared fenders give the truck a wider and meaner attitude, while the new Bi-LED headlamp configuration coupled with the new grille and bumper give it a meaner looking scowl. This truck has an understated aggression in the looks department that sets it apart from its competitors.
ADVERTISEMENT - CONTINUE READING BELOW ↓
Recommended Videos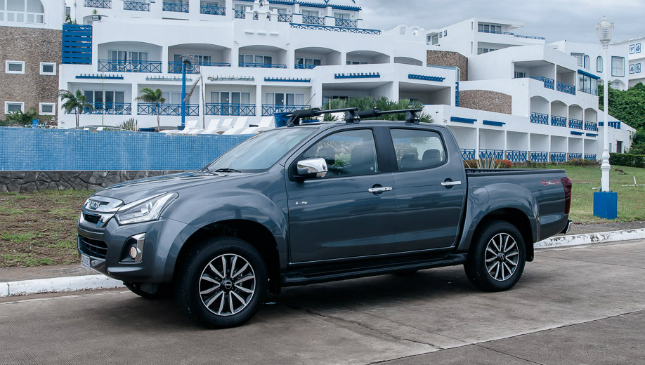 2) It's packed with safety tech.
As we stated during our launch coverage, the D-Max line is more than sophisticated enough with the help of electronic assistance systems that make life safer and easier for the driver. Pick from a list of acronyms and you'll find ABS (Anti-lock Braking System), EBD (Electronic Brakeforce Distribution), and BA (Brake Assist) on the RZ4E. Add TCS (Traction Control System), ESC (Electronic Stability Control), and HS/HDA (Hill Start/Descend Assist) for the 3.0-liter variant, and you've got all that you need for hassle-free driving.
ADVERTISEMENT - CONTINUE READING BELOW ↓
Worth noting is the Brake Override System, of course, which prioritizes braking over acceleration in the event that both pedals are stepped on at the same time. This feature clearly targets owners who wear wide shoes, such as safety boots or hiking boots, while they drive.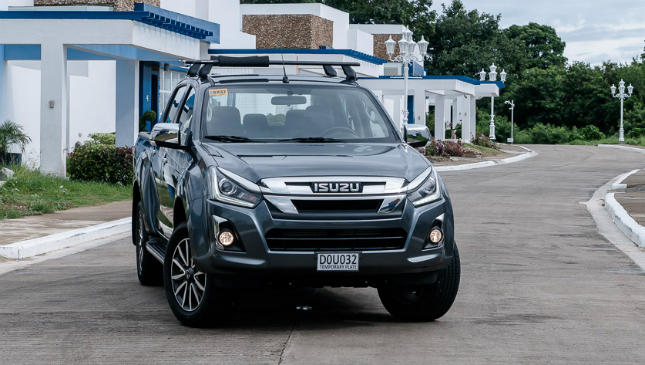 3) The engine is powerful yet fuel-efficient.
The star of the show here is really the new 1.9-liter RZ4E turbodiesel engine. 60kg lighter than the 2.5-liter mill that it replaces, a more modern and technological approach to its engineering blesses it with great power (just 26 horses shy of the 3.0-liter) and 350Nm of torque. During our eco run from Marilao to Tarlac, the D-Max RZ4E hit 22.59km/L, showing off its great fuel-sipping abilities. The folks at Isuzu also talk about how this engine was designed with great care to be as trouble-free and durable as possible. With its low weight and fewer moving parts, this engine's touted durability could someday become legendary.
ADVERTISEMENT - CONTINUE READING BELOW ↓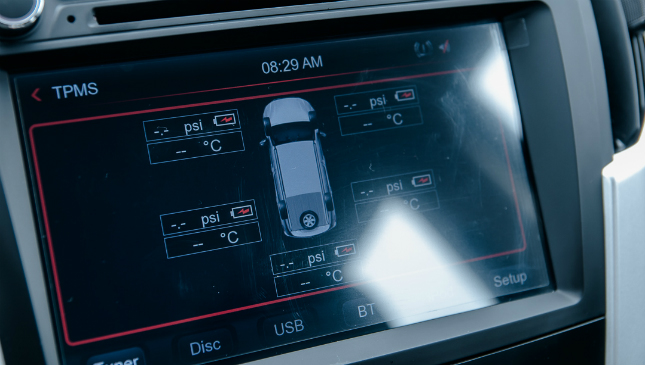 4) The sound system is great.
The six-speaker system inside the D-Max is one of the best bits about this truck. Both the 7- and 8-inch head units in the range give you granulated control over a wide range of EQ frequencies. You've got two tweeters up front, and four two-way mid/bass speakers on all four doors, coupled with AUX, iPod, and Bluetooth connectivity. With that combination you've got all you need to enjoy whatever tunes you're bringing. The basshead in me cranked up all my drum and bass tunes and I was really impressed with how this system handled all the sub-bass.
ADVERTISEMENT - CONTINUE READING BELOW ↓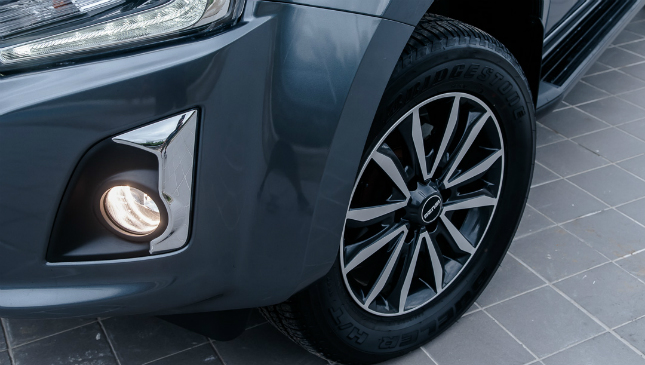 5) It's a road trip hero.
Bring your friends along and take a long trip anywhere. Three USB ports, plus two DC ports up front (one in the center console and one in the upper glove box) will ensure you've got charging issues for your devices covered. And with fifteen little storage compartments all over the cabin, two glove box compartments, plus ten cup holders, you can surely demand that your road trip companions keep things tidy while you drive. Let's not forget that massive pickup bed that's ready for pretty much anything you can throw in there. The seats are comfortable yet supportive, and legroom won't be a problem for the average-sized road trip buddy.
ADVERTISEMENT - CONTINUE READING BELOW ↓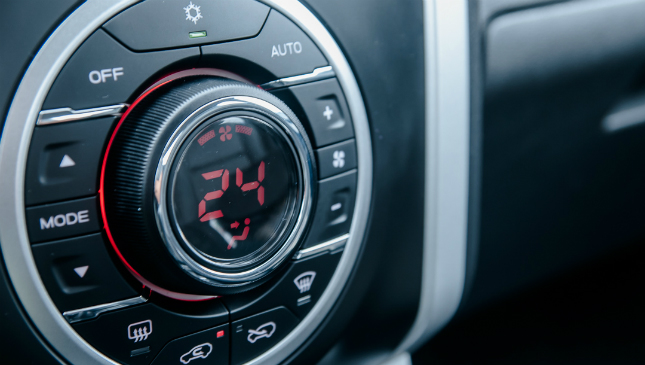 6) The knobs and switches are a nice touch.
These days, a lot of modern cars tend to forego physical controls for the more 'techy' feel of touchscreens and capacitive controls. In my opinion, this takes away a lot from the actual driving convenience because of the smooth and flat nature of touchscreen interfaces. Give me a knob and and a shaped switch any day and I'll tell you just how much easier driving gets.
ADVERTISEMENT - CONTINUE READING BELOW ↓
The Isuzu D-Max has a great set of A/C controls up front and center that make it easy to adjust things, with a single control cluster for the 3.0-liter LS and three big knobs for the RZ4E variants. Although the latter only has touchscreen volume controls for its 7-inch entertainment system, the big brother's 8-inch audio and navigation system offers two knobs above the screen for on-the-fly volume changes and tuning controls.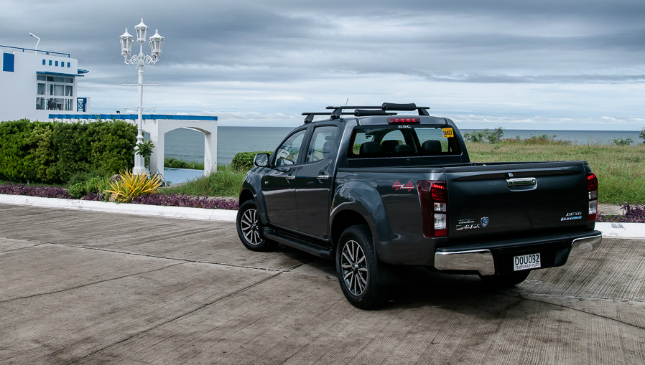 ADVERTISEMENT - CONTINUE READING BELOW ↓
7) Understatement is the game.
Everything that's subtle about the D-Max is, in my opinion, it's greatest strength. While other trucks scream out with their brutish looks, electronic doodads, and high-powered engines, the D-Max has positioned itself well with the promise of true-truck DNA, smoothed over with a design and engineering philosophy borrowed from cars. If you're all about that understated game with your trucks, then you should definitely check this one out.
Stay tuned as we put together a more comprehensive review of the new Isuzu D-Max line.