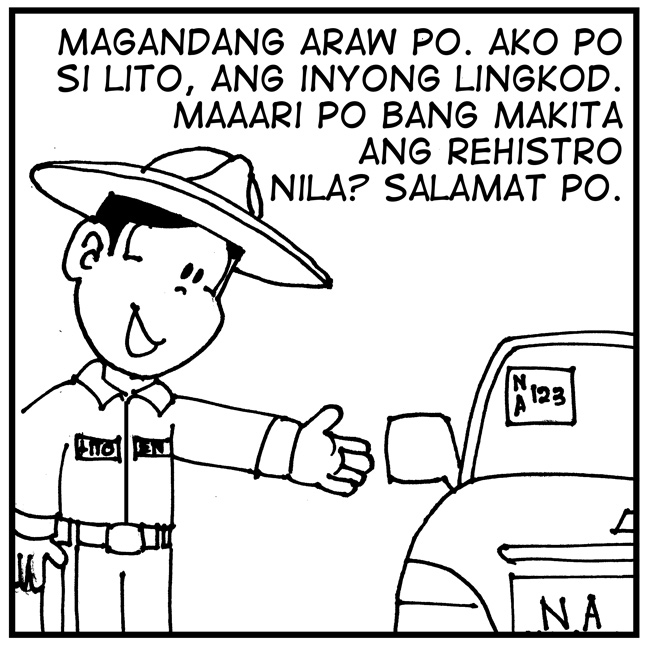 Good day! I am Lito, at your service. May I see
your car's registration? Thank you.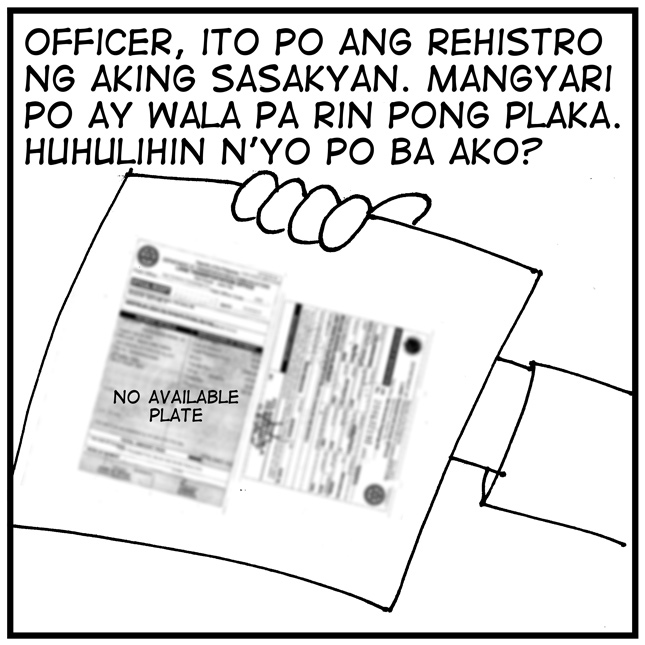 Officer, this is my car's registration. However, I still
don't have license plates. Will you apprehend me?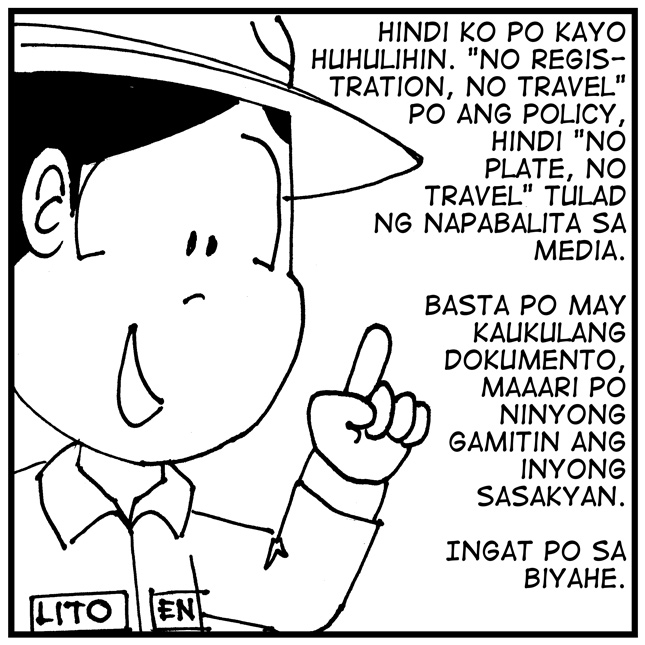 Continue reading below ↓
Recommended Videos
I will not apprehend you. The policy is "no registration, no travel,"
and not "no plate, no travel," as reported by media.
As long as you have the proper documents,
you may use your vehicle. Be safe on your trip.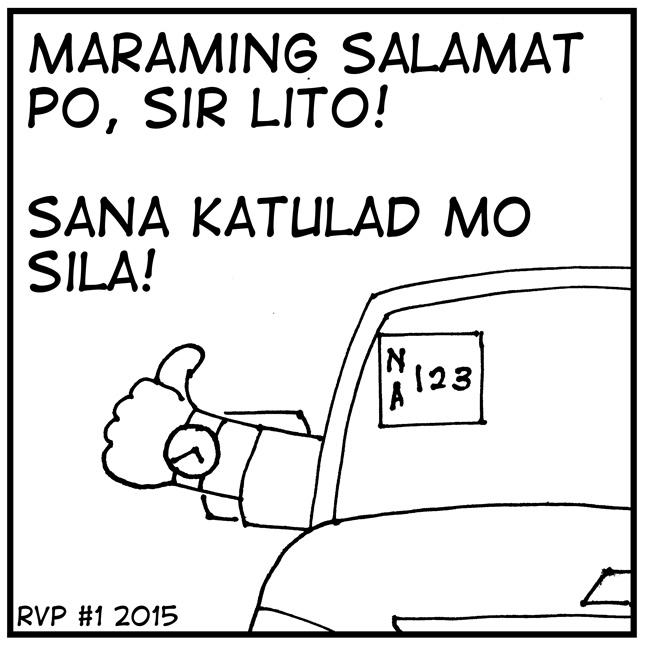 Thank you very much, sir Lito! I wish all of them were like you.