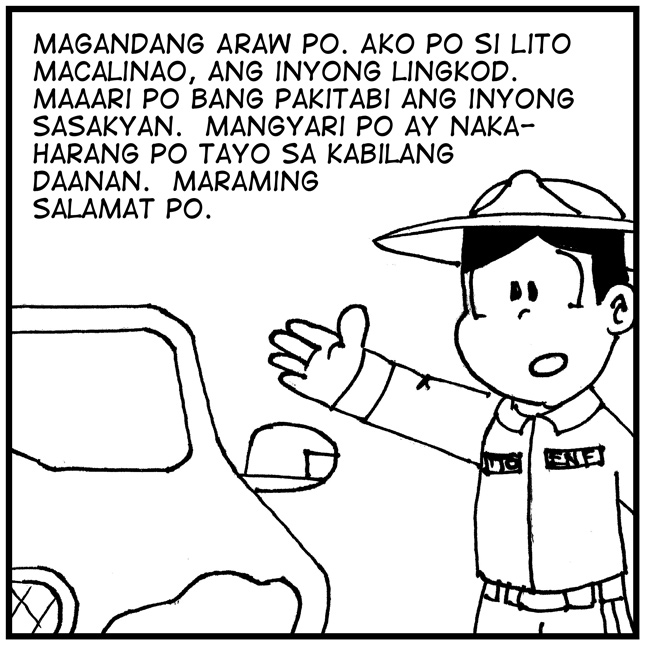 Good day. I'm Lito Macalinao, at your service.
Would you please move your car to the side, as you
are blocking this lane? Thank you very much.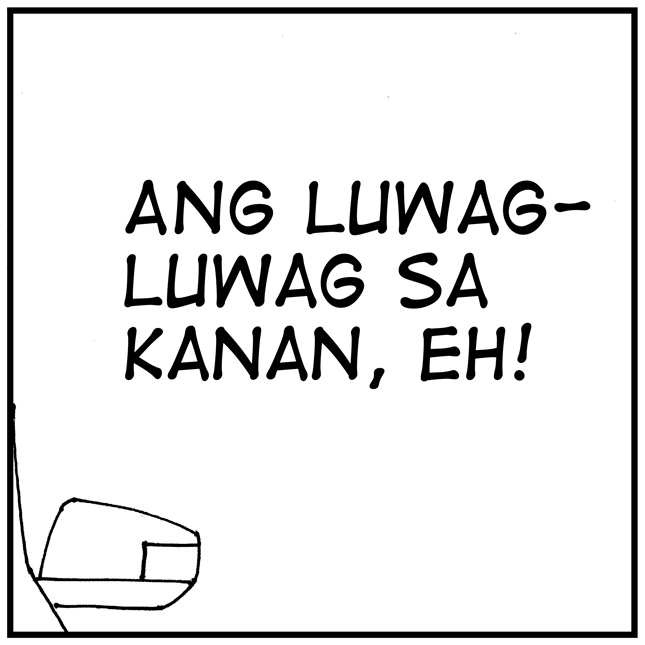 It's empty on the right!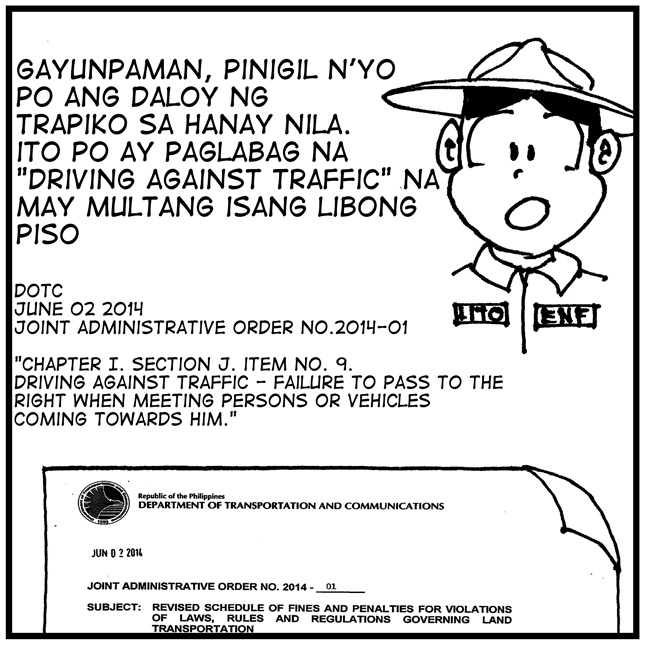 Even so, you still obstructed the flow of
traffic in this lane. This is a violation called "driving
against traffic," which carries a penalty of P1,000.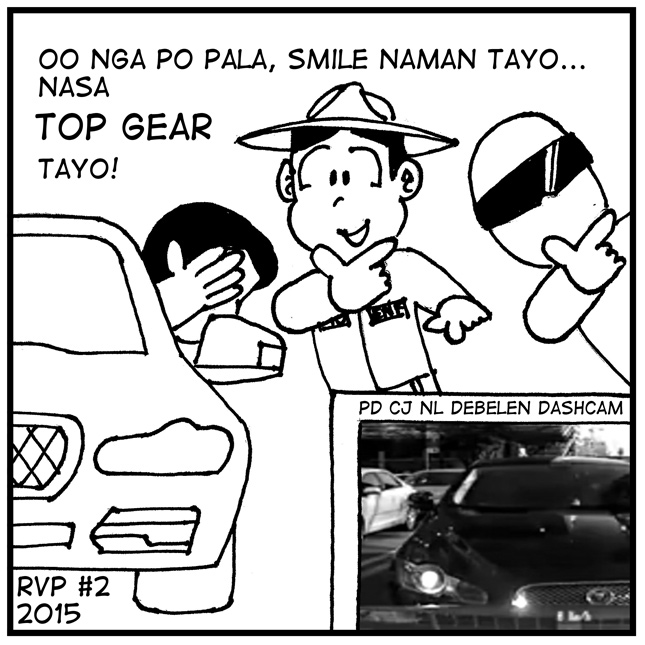 Oh, by the way, let's smile. We're on Top Gear!