Not all of us have the luxury of picking out and buying brand-new cars. For many of us, our daily drivers are simply hand-me-downs or service vehicles our employers have assigned to us (sana all). In some cases, though, the rides we get aren't exactly the ones we need.
I know a lot of people who've been assigned midsize pickups in their lines of work. Most of them don't necessarily need the ground clearance or off-road capabilities, rarely ever need the payload capacity, and never actually use their trucks to tow anything. They say beggars can't be choosers, but I'm sure a lot of those guys would've been happy with a smaller and more economical car instead.
There are ways to make life with a pickup truck more bearable, though. When my dad owned a Toyota Hilux a few years back, we learned to make certain adjustments to address some of our truck's issues. I'm sharing a few of those tips here.
MORE PICKUP REVIEWS YOU MIGHT WANT TO CHECK OUT:
Review: 2021 Toyota Hilux Conquest 2.8 4x4 AT
Review: 2021 Isuzu D-Max 3.0 LS-E 4x4 AT
1) Storage problems? Use cargo boxes on the bed.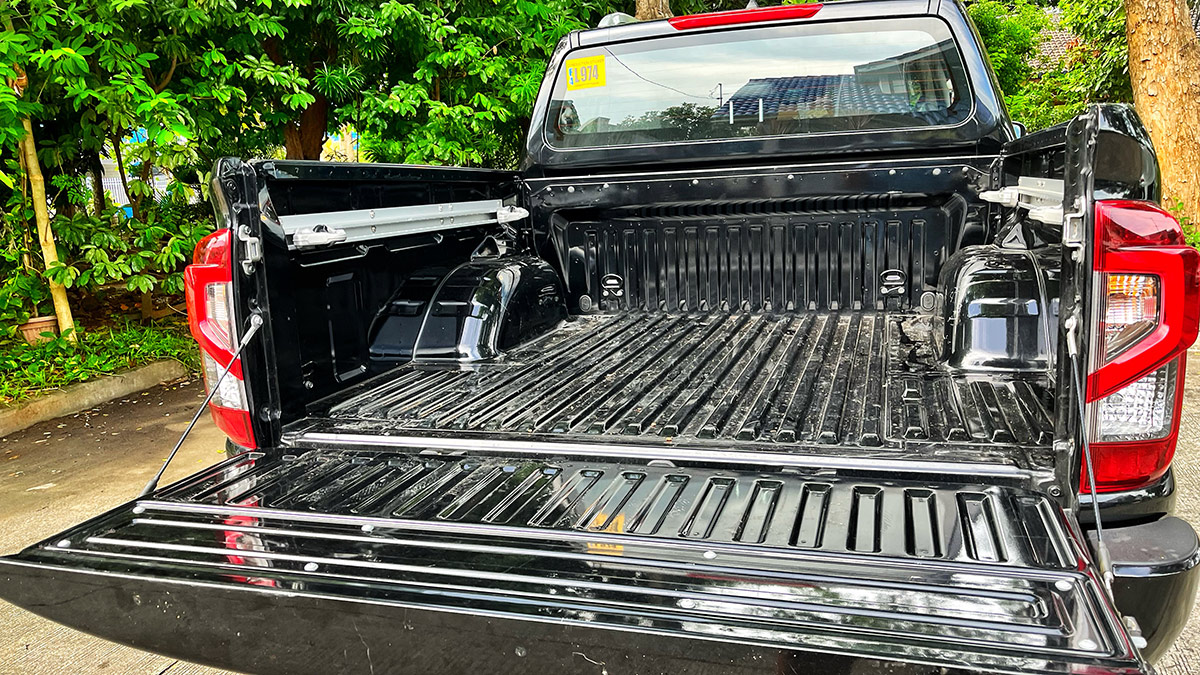 ADVERTISEMENT - CONTINUE READING BELOW ↓
The lack of a secure trunk is one of the biggest faults of pickups. Sure, there's enough space in the second row for the usual groceries, but you won't have that luxury when you're on a weekend road trip and have five people onboard.
Some people resort to using camper shells. Some have tonneau covers, while others get foldable or retractable covers. There are some people, however, that would rather not mess with the all-stock look of their pickups, so none of the things we've mentioned are options.
This was the case for our family's pickup. What we did instead was get a few large cargo boxes to place at the back of the truck. These boxes could secure stuff and even protect them from the elements. We were able to stuff bags of five people and eventually even pasalubongs into these boxes on one of our previous drives to Baguio. It's a big hassle so this practice really isn't something to be followed on a day-to-day basis, but it's a great solution for long, out-of-town trips with family and friends.
2) Load the bed with heavy sacks for a firmer ride.
It's a given that pickups are awfully matagtag. There are only a few models available on the market that offer plusher-than-most rides, but even those don't come close to providing at least SUV-like levels of comfort. One thing we did to address this was to keep a heavy load on our truck's bed.
ADVERTISEMENT - CONTINUE READING BELOW ↓
Recommended Videos
We got several sacks of sand and left them on the bed. It still wasn't that comfortable afterwards, but at least the added weight at the rear helped dampen the ride a bit. If you're going to try this out, make sure to avoid sawdust, as those can catch fire. Also, secure the sacks you load and tie them together if needed. Take note that you can still do this even if you've heeded the first advice on this list.
MORE PICKUP REVIEWS YOU MIGHT WANT TO CHECK OUT:
Review: Nissan Navara VE Calibre 4x2 AT
Review: 2022 Mazda BT-50 4x2 MT
3) Accessorize your truck with parking aids.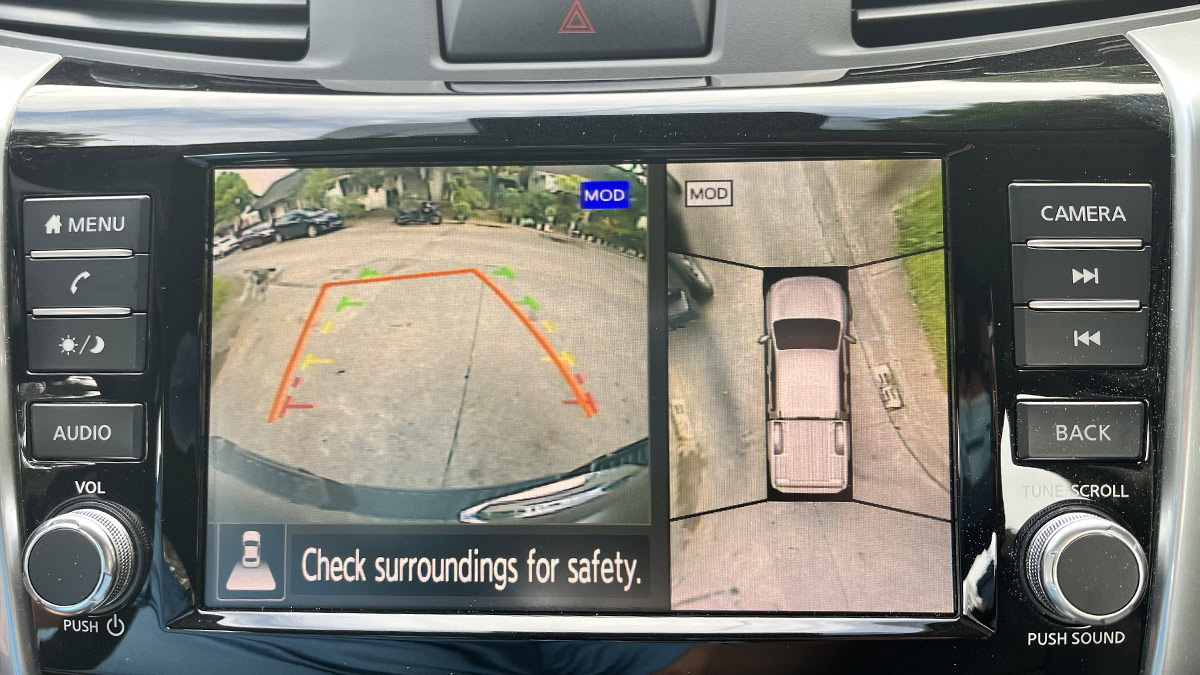 Pickups can be a pain in the a** to park. While a lot of pickups in our market these days come equipped with parking aids such as 360-degree or reversing cameras like the Nissan Navara pictured here, some of them are still left with nothing—not even parking sensors. Having parking-assist amenities for a pickup can go a long way, especially for those who find parking to be a very challenging task.
ADVERTISEMENT - CONTINUE READING BELOW ↓
4) Make it work to get the most out of it.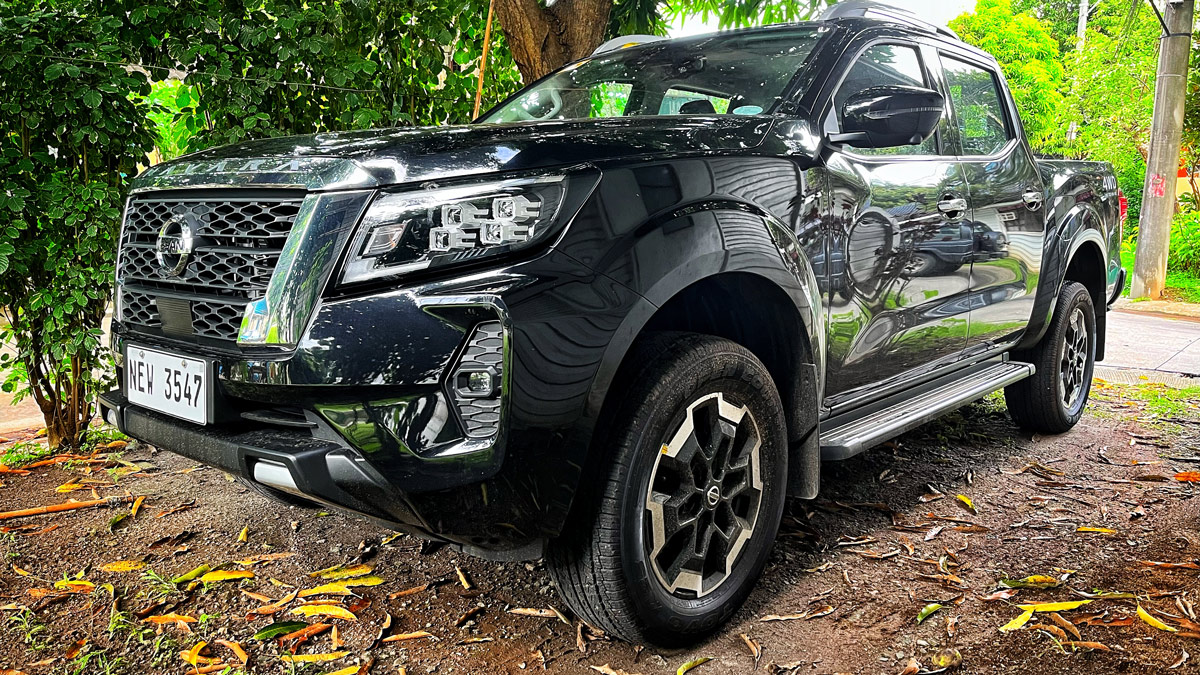 If you feel like you're underutilizing your pickup, then find other ways to make it work. If you have friends moving from one place to another, for example, offer to haul cargo for them. Use your vehicle like the workhorse that it is.
You can also take your truck to places where your car can't take you. You can also go camping with it. If it's a 4x4, you can even take it through some light trails. A pickup may not be practical, but it sure as heck can be loads of fun. You just need to get creative.