The Land Transportation Office's (LTO) new online portal, the Land Transportation Management System (LTMS), is not without its flaws. As with any implementation of new tech, there are kinks to work out. Login and account registration problems, for example, seem to be pretty common.
I myself have encountered registration-related issues numerous times in the past. During my first try at creating an account on the portal, I was told I would receive an email for account verification, and failure to verify after a certain number of hours would result in the automatic deletion of my account. I waited, but no email arrived.
OTHER STORIES YOU MIGHT HAVE MISSED:
Even the new driver's license OR from the LTO looks...different
Have you seen the LTO's new registration ORs?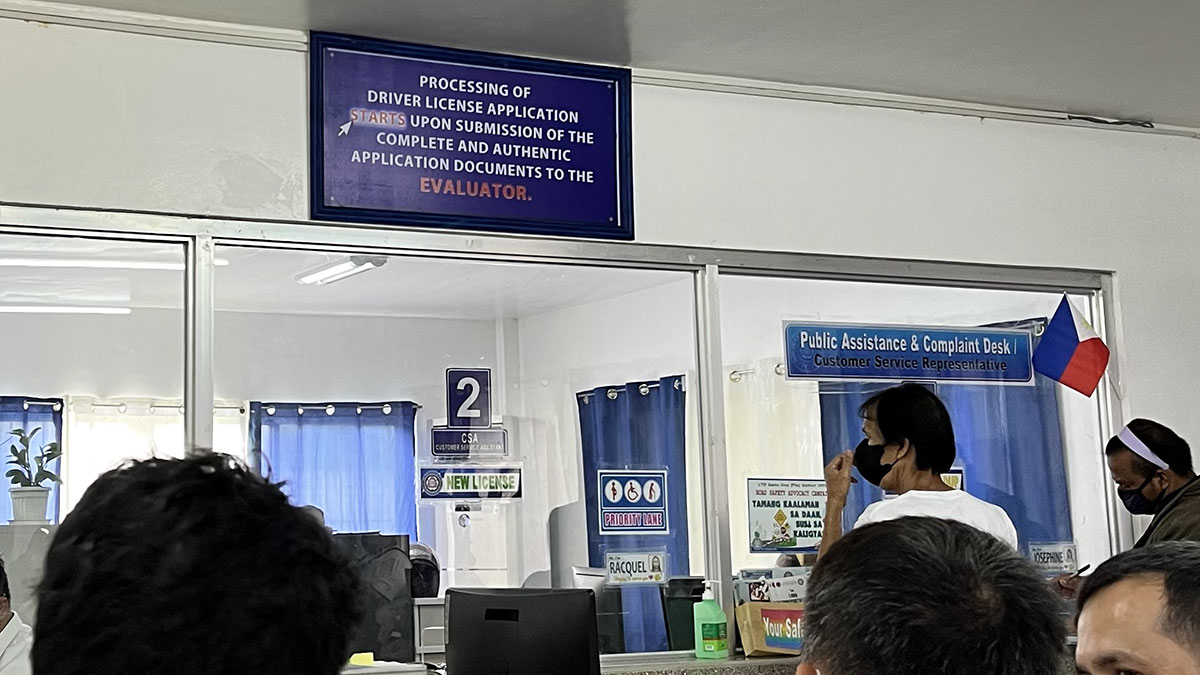 ADVERTISEMENT - CONTINUE READING BELOW ↓
ADVERTISEMENT - CONTINUE READING BELOW ↓
Recommended Videos
I tried registering again the next day, only to encounter a prompt saying my driver's license has already been registered. I also tried logging in using the first credentials I used to register but the system said no such account was found. I then sent an email to the LTO's customer care department and received a new link for verification, but that still didn't get me anywhere. Upon looking up the issue on social media, it looks like a lot of would-be registrants encountered the same problem as I did.
That's when I initially left the problem slide and said I'd deal with it later even if I knew that I had to get it fixed soon seeing as my driver's license was set to expire in 2022. After recently losing my license, though, I had to make a sudden trip to the LTO.
ADVERTISEMENT - CONTINUE READING BELOW ↓
ALSO READ:
LTO extends validity of driver's licenses, student permits expiring in June
LTO registration of cars with license plates ending in 6 extended to July 31
Upon arriving at the LTO Sta. Cruz District Office, I was instructed to request assistance first regarding my LTMS account so I could proceed with my intended transaction. To my surprise, I simply gave my application form with my personal details along with photocopies of my valid IDs and that was it—the person behind the window knew exactly what to do.
A few minutes later, I got called back to check if the personal details in my new account were correct. I was also given new login credentials—I was assigned a client number in place of an email address just so I could access my LTMS account. I immediately checked the portal afterwards and found that I finally have a functional account. It was as quick as that.
ADVERTISEMENT - CONTINUE READING BELOW ↓
All it took was a trip to the nearest district office. While it may take some time and resources for this, at least it's a sure fix. It beats sending the agency an email that would probably just end up in a flooded inbox along with thousands of other related inquiries.
Now, if you have no pending transactions with the LTO but are also encountering LTMS problems, you can still head to a nearby LTO office just to resolve your registration- or account-related issues. A piece of advice would probably be to just visit during off-peak hours so you won't have to go through long queues just for this.
Top Gear Philippines is now on Quento! Click here to download the app and enjoy more articles and videos from Top Gear Philippines and your favorite websites.