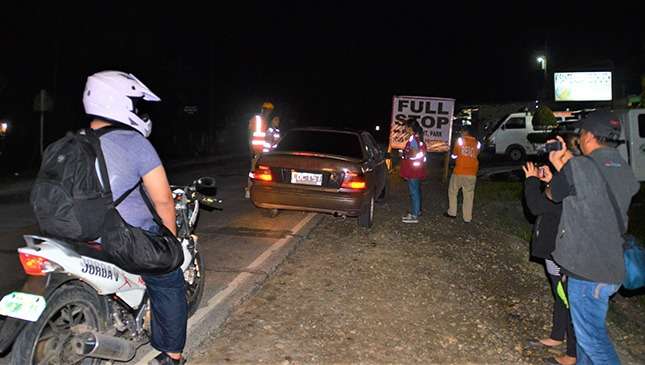 With the increasing number of road accidents in many parts of the country, government authorities seemed to have dried up on new ideas to counter these unfortunate incidents.
From speed radars and breath analyzers, to motorcycle and bus lanes, the Land Transportation Office (LTO) and Metropolitan Manila Development Authority (MMDA) already gave their best shot and yet body count from vehicular mishaps continues to increase.
But in a remote municipality in Mindanao, officials just came up with a different approach to avert this issue. Because of the alarming rate of accidents mostly involving passenger buses and cargo trucks in their locality, mayor Rudy Caoagdan of Makilala, North Cotabato, ordered the formation of a Roadside Safety Assistance Center (RSAC) to implement preventive measures against road accidents along the Davao-Cotabato National Highway.
Continue reading below ↓
Recommended Videos
This 226km stretch interconnects Cotabato City, Kidapawan City, Kabacan, Midsayap and Davao City. It is an important passage for trade and commerce in Region 12.
According to the Makilala police traffic division, since January to March 2017 a total of 83 vehicular traffic accidents were reported in Makilala. These resulted in the death of 11 victims and the injury of 71 others. The month of March posted the highest number of traffic accidents; 20 instances with five dead victims and 23 injured. On the other hand, April posted 30 accidents with six dead and 28 injured.
Strategically positioned along the National Highway in front of the Kisante Elementary School, the RSAC is activated from 12 midnight until 5am to assist motorists. Makilala officials noted that most of the accidents in the area occurred after midnight when the drivers feel sleepy and exhausted after the long drive.
The RSAC functions like a police checkpoint but is manned by civilian volunteers from the Makilala Responders Team (MRT), Kidapawan National Red Cross, and Kisante Barangay Council and Barangay Peacekeeping Action Team. The main objective is to increase awareness and instigate road safety reminders for motorists traversing the so-called 'Killer Highway.'
Aside from working during unholy hours, the local government of Makilala is implementing an unorthodox way in preventing road accidents. And this is how the newly-formed team works.
When a motorist passes through the RSAC checkpoint, they will be asked to rest for a minimum of five minutes in the area, while another team checks the roadworthiness of their vehicle, particularly the brakes and tires.
While resting, the travelers are given free coffee and drinking water. Aside from these, the drivers and passengers are invited for a quick walk and engage in simple stretching exercises before they are guided back to their vehicle to resume their journey. Those passing through the RSAC checkpoint are always reminded of the 30kph speed limit from Barangay Kisante to Barangay Saguing in Makilala town.
As road accidents in many parts of the country reach alarming levels, do you think other local government units should implement a similar program?