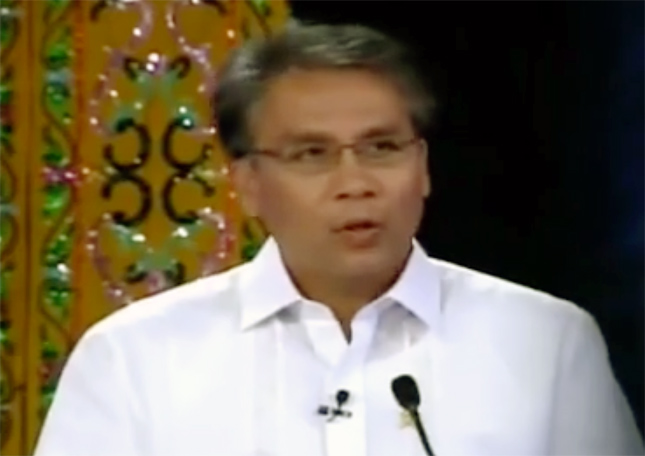 You may have heard that GMA News has successfully put together the first presidential debate featuring all five candidates: Jejomar Binay, Rodrigo Duterte, Miriam Defensor-Santiago, Grace Poe and Mar Roxas. Now, we just want to make it clear that we have no business publishing political articles, and that's not going to change anytime soon.
So why this piece?
Well, the debate held in Cagayan de Oro included one interesting sound bite from Roxas during his one-minute introductory statement, in which he compared choosing the next President to hiring a trustworthy driver for your kids. (Yay! Motoring analogy!) He spoke in Filipino, but we're translating his statement in English.
"When you make the question as simple as possible," he said, "the answer also becomes simple and clear. What is the question? If we compare choosing the next President to choosing who will drive for our children every day, whom shall we pick? To whom shall we entrust the safety of our kids?"
And then he enumerated the choices:
* Somebody who has cases of theft;
* Somebody who is hotheaded and might cause an accident;
* Somebody who is only now learning how to drive; or
* Somebody who has served you for a long time without getting you in trouble or taking advantage of you.
We will leave it up to you to attach the first three descriptions to the specific presidential candidates, but it seems to us Roxas spared Defensor-Santiago. And obviously, the last description was meant for himself. He even added: "That somebody is also well recommended by his former employer."
Interesting.
Do you agree that the qualifications of the highest official of the land are somewhat comparable to those of a family driver? Let us know what you think.
Screenshot from GMA News's video