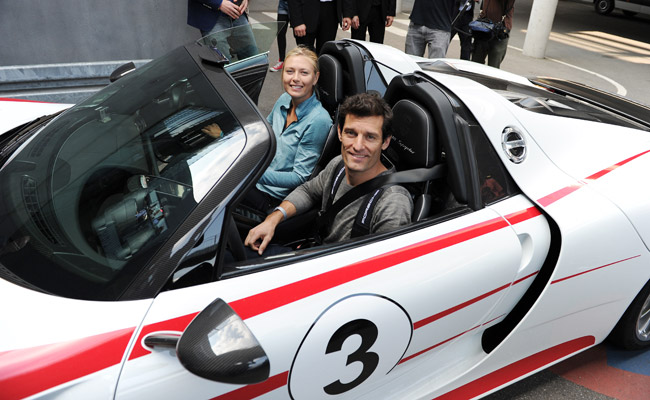 Wouldn't you give anything to take tennis superstar (and hottie) Maria Sharapova out for a spin? Of course, you'd need a really nice car to pull it off. But then, if you're a good-looking former Formula 1 driver named Mark Webber, you can probably do it using even just a Toyota Wigo.
Webber did just that--treat Sharapova to a joyride--but not with a smallish economy hatchback. Webber, who now drives for Porsche Racing in the FIA World Endurance Championship, did so with a Porsche 918 Spyder.
Let that sink in for a moment: Your hot date is Maria Sharapova and your car is the Porsche 918 Spyder. Life's not fair, we know.
Watch the video.
If you're watching this on a mobile device and can't see the video, please click here.
Continue reading below ↓
Recommended Videos