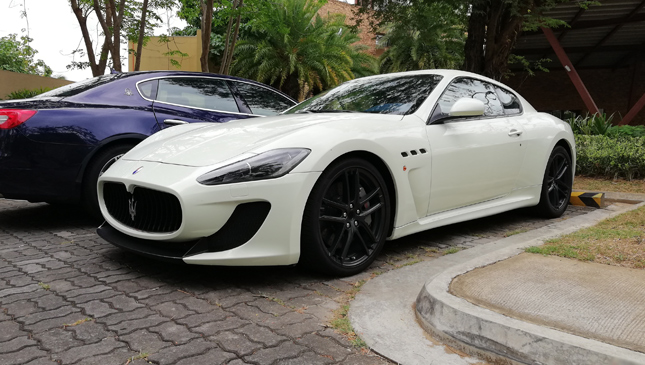 We were invited by Autostrada Motore, the official distributor of Maserati in the Philippines, to participate in the 'City Escape Maserati Lifestyle Experience' recently. We assembled at the Manila Yacht Club, and, in keeping with the day's theme of luxury and high performance, we were ferried by a 56-foot, Italian-built Aicon motor yacht to the Pico de Loro Beach and Country Club a couple of hours away in Nasugbu, Batangas. At Pico, the entire Maserati roster—the Ghibli, the Levante, the Quattroporte, and the Gran Turismo—were waiting to be driven.
The DNA of Maserati is a balance of sport and luxury, all done in a flamboyant Italian manner. The engine note is glorious, whether it be from the twin-turbo V6 or the twin-turbo V8. Even its twin-turbo V6 diesel engines sound like muffled racing engines. If you are a car enthusiast and have yet to hear the sound of a Maserati engine, you owe it to yourself to visit the showroom and listen to the sound of one—any one of them.
ADVERTISEMENT - CONTINUE READING BELOW ↓
Yet as sporty as Maseratis are, they can be driven on a daily basis. The exhaust note is rich in tone, but is never intrusive and bothersome. Inside, you can opt for the limited edition Ermenegildo Zegna leather and silk interior, and the premium sound of a Bowers & Wilkins entertainment system. As a result, the driver's seat in every model is a very pleasant place to be in because the driving position purposely, by design, offers a comfortable and commanding view around the car.
Each Maserati is very easy to drive—and drive fast. Its iconic trident logo is steeped in automotive history, and has long been a brand associated with the exclusivity of luxurious Italian sports cars. Here are a few more interesting qualities about Maserati automobiles:
1) The Ferrari connection
Today, the engines of Maserati are built by Ferrari. Interestingly, the two exotic car manufacturers and their respective racing teams were bitter rivals in the past. They currently have a corporate relationship through the gargantuan Fiat automotive conglomerate. In the past, their rivalry was so deep that Enzo Ferrari refused to give an audience to the Italian Prime Minister who was on a visit to Modena, because the premier was then riding in a Maserati Quattroporte.
2) It's a modern automobile
Maserati, despite being an exotic Italian, is considered reliable enough to be driven on a daily basis.
3) It's for families who like to drive fast
Maserati was the first exotic car brand to put in a high-performance engine in a four-door sedan in 1963. This resulted in the first-generation Quattroporte. Today's Quattroporte is the sixth generation of the model, and continues the legacy of being sleek and fast with four doors.
ADVERTISEMENT - CONTINUE READING BELOW ↓
Recommended Videos
4) Rock stars love it
The brand is so iconic and synonymous with speed and a fast life that bad boy guitarist Joe Walsh, of the legendary rock and roll band Eagles, humorously sang about his own Maserati in the song "Life's Been Good." He said: "My Maserati does 185, I lost my license, now I don't drive."
We won't say how fast we drove, but we thoroughly enjoyed the City Escape Maserati Lifestyle Experience. Most important, no licenses were confiscated that day.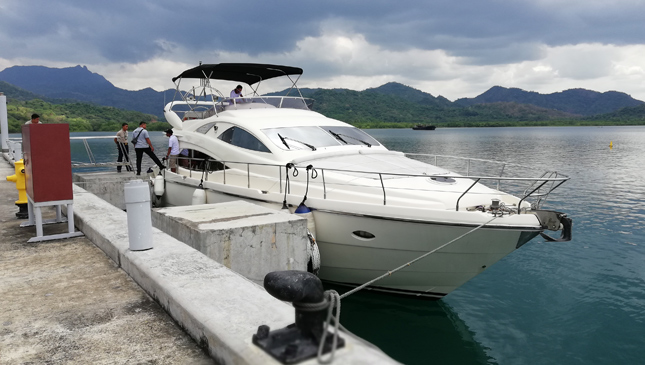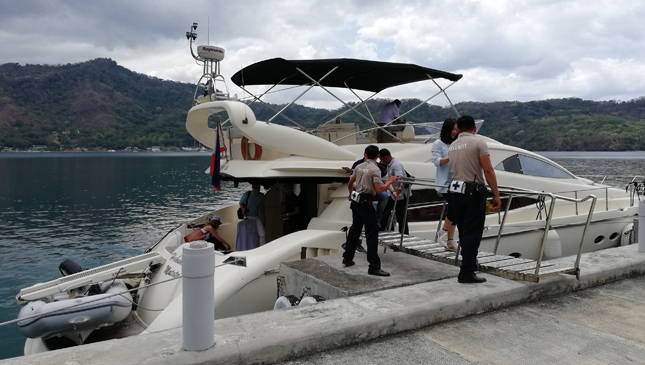 ADVERTISEMENT - CONTINUE READING BELOW ↓