Who's Maserati, and when did it start making cars?
Welcome to Maserati, the car company never content with just doing one thing. Race-car supremos? Maserati has done that. Ultra-luxe touring cars for people who are as rich as Croesus? Done that, too. Tech-heavy supercars? Yup. Pieces of wantonly overpriced, worryingly under-engineered crap? Check. Back to doing luxe cars for the regular-strength rich? Yeah, why not?
Maserati started making cars all the way back in 1914, which, as years go, is about as inauspicious as they get. Kind of like opening a pub in 2020.
But after World War I, then the flu pandemic, then the Great Depression, then World War II, Maserati had everything in place needed to build some astonishing cars, win a bevy of races, and...run out of money and get bought up by Citroen. But hey, Citroen-era Masers are amazing, too, so it's not all bad.
Where are Maseratis built, and how many does Maserati build a year?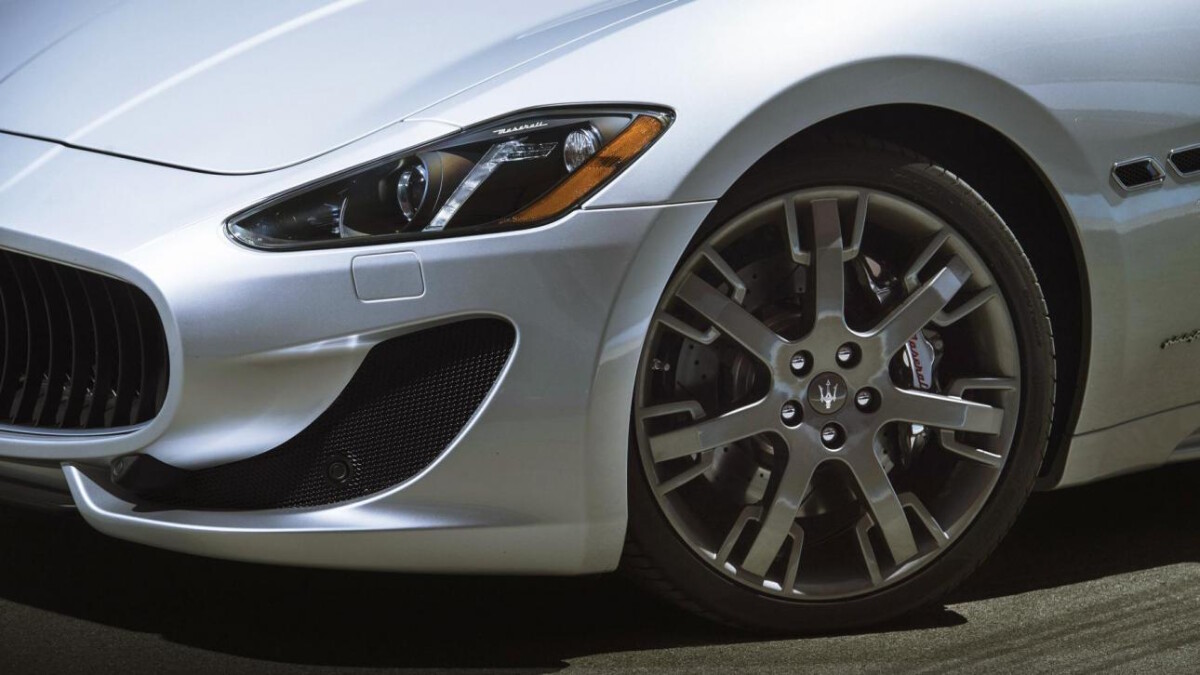 Maseratis are built in Italy, across a couple of different plants in the northern parts. Think Modena and Turin. That's unlikely to change, given how much stock is placed in where things are built and by whom. Rolexes are made in Switzerland, Holland & Hollands are made in England, and Maseratis are made in Italy.
And, much like Rolex and Holland & Holland, Maseratis aren't built en masse. In the past, Maserati has reportedly embraced a production cap of 75,000 per year, but that's something of a moot point when sales tend to sit around half of that. Maserati appears to be perennially on the cusp of releasing a bevy of new cars that'll turn its fortunes around. True to form, the Maserati MC20 is apparently one of 10 new or updated cars we'll see from the brand by 2023.
What cars does Maserati build?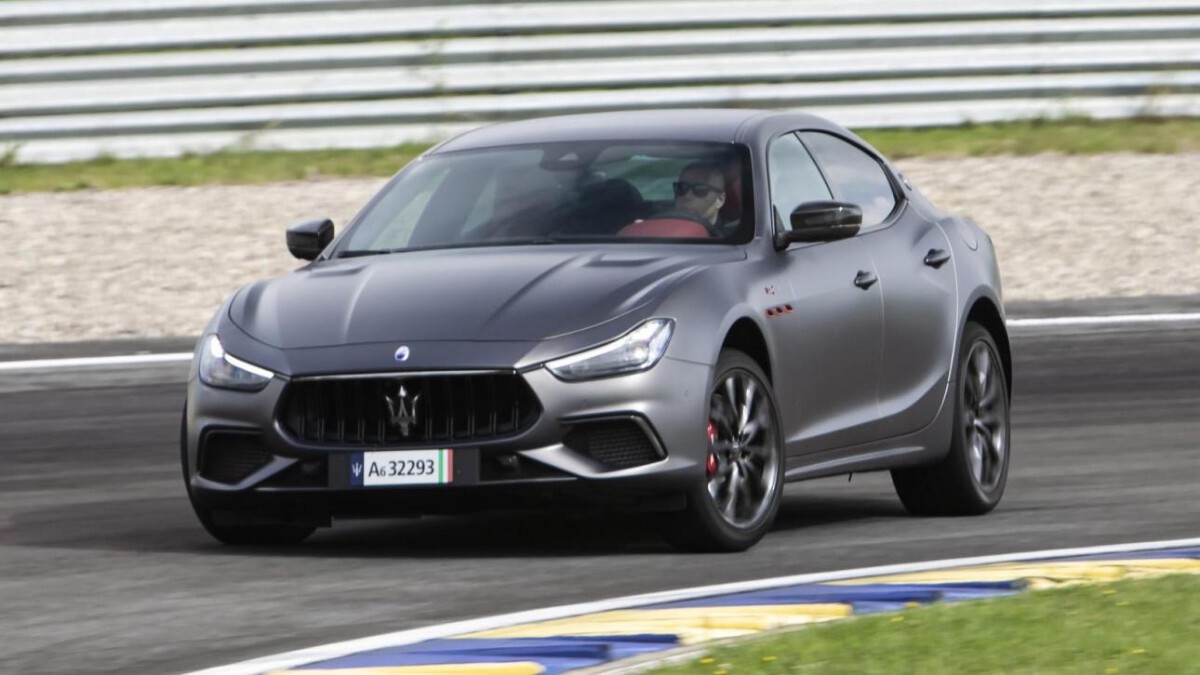 Most notable is the new MC20, which is a proper Italian supercar with a Maserati badge. And should therefore be in the middle of showers of praise and adulation. And inevitable comparisons with former stablemate Ferrari.
From there, it's a four-door, imaginatively titled the Quattroporte, as well as a smaller four-door called the Ghibli, which it absolutely should not be. The original Ghibli was a two-door, technological tour de force from the Citroen era, and the second was an object lesson in how to snatch victory from the jaws of defeat. And when that defeat was the Maserati Biturbo, it's a proper victory. Really, only the Shamal illustrated that point better, but we're in danger of getting off-track. The current Ghibli is just a smaller version of the Quattroporte. Which is just not right.
Moving on. There's the Levante, which sounds a bit like a Harry Potter spell but we're reliably informed is actually an SUV. Which puts us in the tricky position of deciding which we care about less.
Then there's the Alfieri, which...doesn't exist. But it was supposed to by now, so we're including it anyways.
What's the cheapest car Maserati builds, and what's the most expensive?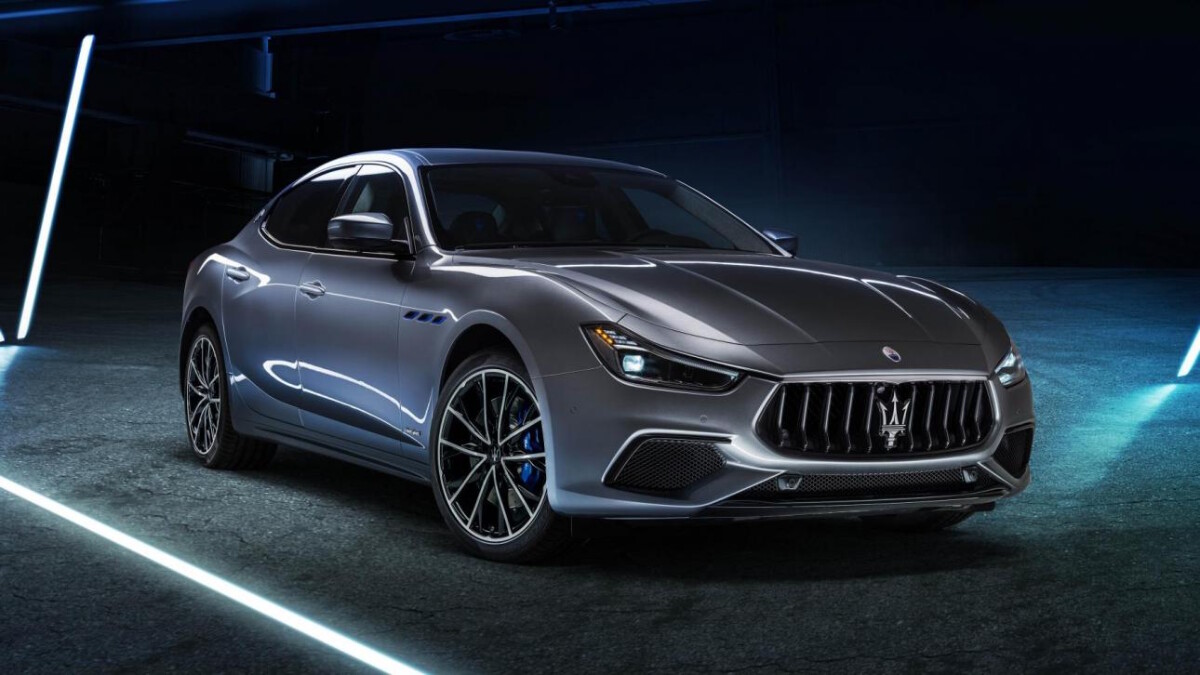 'Cheap' is a word that should never be within rock-throwing distance of Maserati. If you've bought a 'cheap' secondhand Maserati, all you've actually done is decide to die by a thousand cuts, as opposed to one big hammer blow to the face.
Then there's the concept of a cheap new Maserati. Well, considering Maser still struggles to make money selling them at eye-watering prices, it's unlikely to find one that fits that bill. The closest you'll get is the Ghibli, being the smallest and—up until recently—the least interesting car Maserati makes. Predictably enough, it was also the best-selling Maserati until the Levante, which took over as the least interesting, if not the cheapest.
The most expensive trident-badged vehicle is the MC20, especially if you head for the full-fruit version.
What's the fastest car Maserati builds?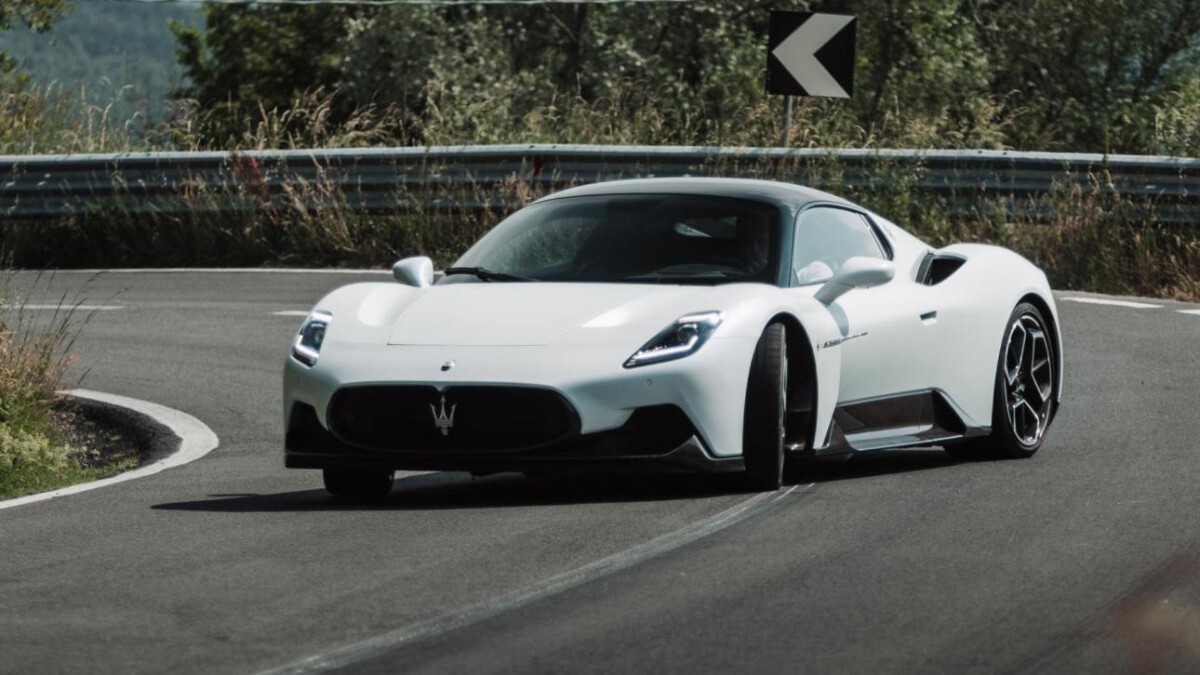 Again, that's going to be the MC20. Which makes a modicum of sense, given that it's a supercar. Also given that it has 620hp, thanks to the kind of tech that makes Bill Nye tumescent. So it's a 320kph car, with the ability to hit 60mph (97kph) in less than 3sec. We'd make a bunch of Spaceballs jokes, but another manufacturer has pretty much cornered the market on that.
What's been Maserati's best moment?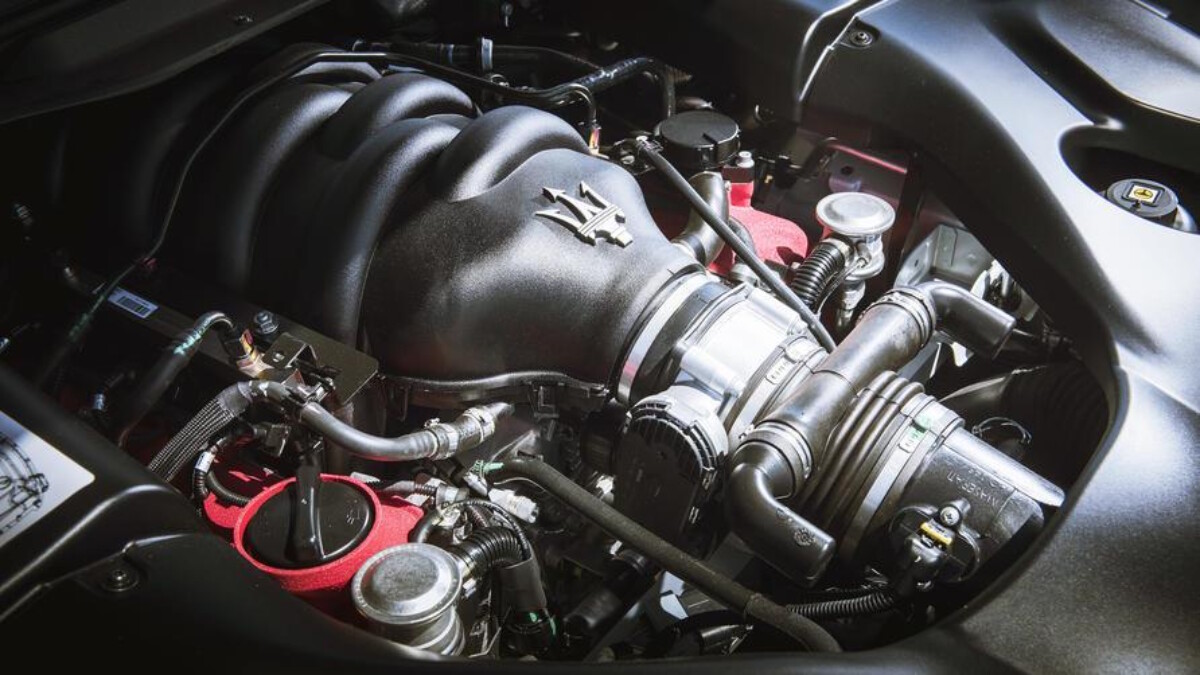 We fear that Maser's best moment so far is severely rooted in yesteryear. It might be the run of Targa Florio wins, or perhaps Formula 1 success with none other than Fangio at the wheel. But are we really going to have to say that Maserati's best moment is winning a racing series most of the world doesn't give two stuffs about? And not just that, but a win from the black-and-white days?
Happily, no. While Fangio's last hurrah in F1 does play into it, it doesn't end there. The 250F he piloted to victory—and his fifth championship title—in a spectacular Nürburgring GP just happens to be an astounding-sounding car.
And that got us thinking: While other companies have enjoyed more racing victories, more technological innovation and, hell, more fiscal solvency, no other manufacturer has made more reliably amazing sounding engines. So, uh, probably time for a quick rejig on the MC20, guys...
What's been Maserati's worst moment?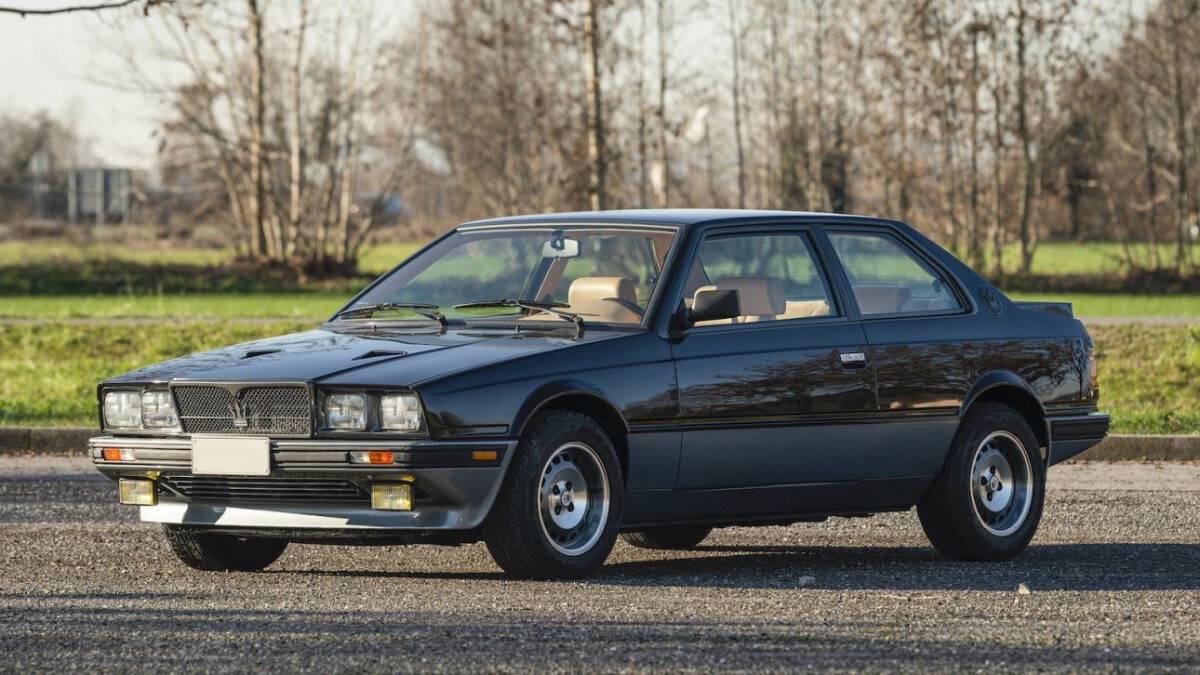 Oh, that's easy—the De Tomaso era. This was Maserati's absolute nadir, when notions of glamour, speed, and technological innovation gave way to a series of cars that could have only been worse at being cars if they were, in fact, broken pogo sticks.
Maseratis of the '50s and the '60s had engines that'd inspire lust in an AMG engineer, even if the suspension and the brakes left more than a little to be desired. Then came the Citroen era, when Citroen's most forward-thinking tech met history's greatest car designer.
Then Citroen went bust, and by extension, so did Maserati. So it was up to Alejandro de Tomaso to step up and save the company, which he did by a) stumping up the cash to buy it; and, b) doing roughly everything wrong afterwards.
The Maserati Kyalami, the first 'new model' developed in the De Tomaso era, was just a De Tomaso Longchamp in a new outfit. True, the new outfit was by Pietro Frua, which made the Maserati look much less like a contemporary Ford Granada, but that's hardly the bold new direction that entices buyers. And with only 200 sales, it seems '70s customers were far savvier than we give them credit for. Also, it wasn't like anyone was buying the Longchamp, either.
From there, Maserati found new, rockier bottoms beneath whichever rock bottom it had most recently landed on, with a Quattroporte that was somehow less appealing than the De Tomaso Deauville on which it was based, the infernal Biturbo and, in a final fall away from grace, the Chrysler TC. *shudders*
So thank you, De Tomaso-era Maserati, for giving the motoring world at large a blueprint for exactly what not to do with a car company.
What's Maserati's most surprising moment?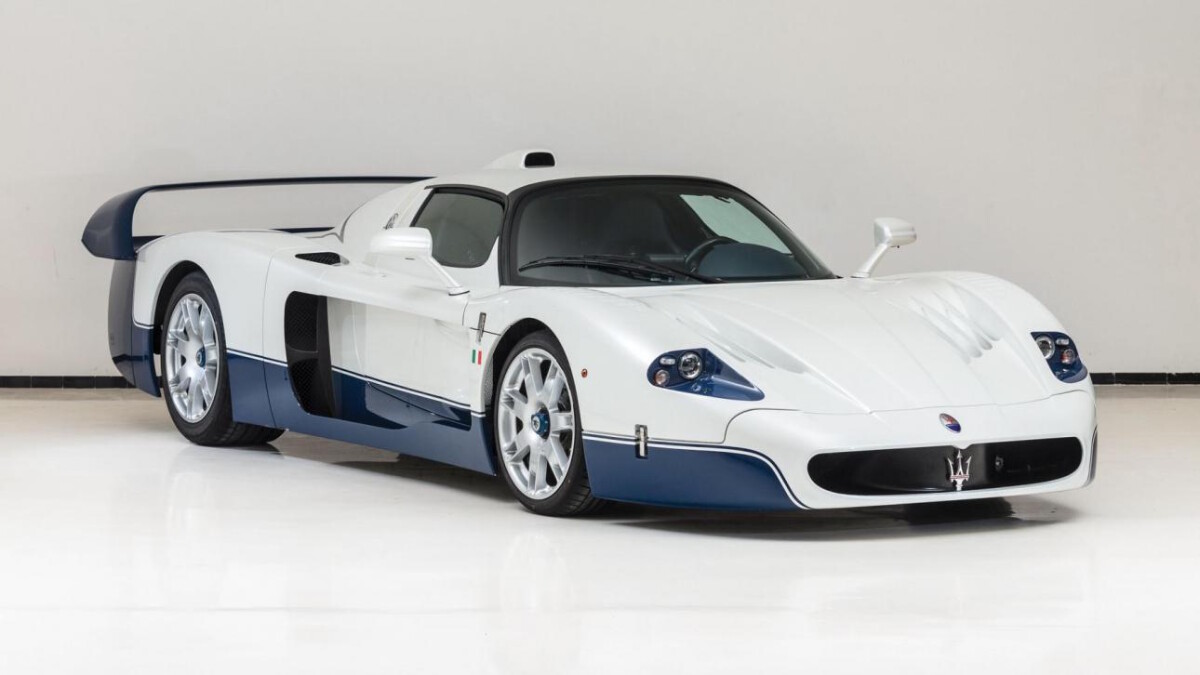 For us, that's when Maserati found themselves at the barrel end of a shotgun wedding with Ferrari. While it might not even make the smallest ripple in the minds of the Spotify generation, the idea of Maserati and Ferrari joining forces is kind of like Chevrolet and Ford joining forces. Or Chevron and Greenpeace, for that matter.
Were we all to just accept that these historic foes were now a happy couple in a mutually beneficial relationship? Well, that logic falls apart when one half of the union owned the other half and told them what they could and couldn't do.
Ferrari dictated that it made the sports cars around here, and Maserati was to build all the fantastic-sounding but otherwise fairly wet heffalumps collectively referred to as 'grand Tourers'—with the exception, of course, of a Ferrari Enzo-based race car. Because of course. Thankfully, Maserati got out of that particular relationship and can now focus on sports cars again. We'll take a new Bora any time you're ready, amico.
What's the best concept Maserati built?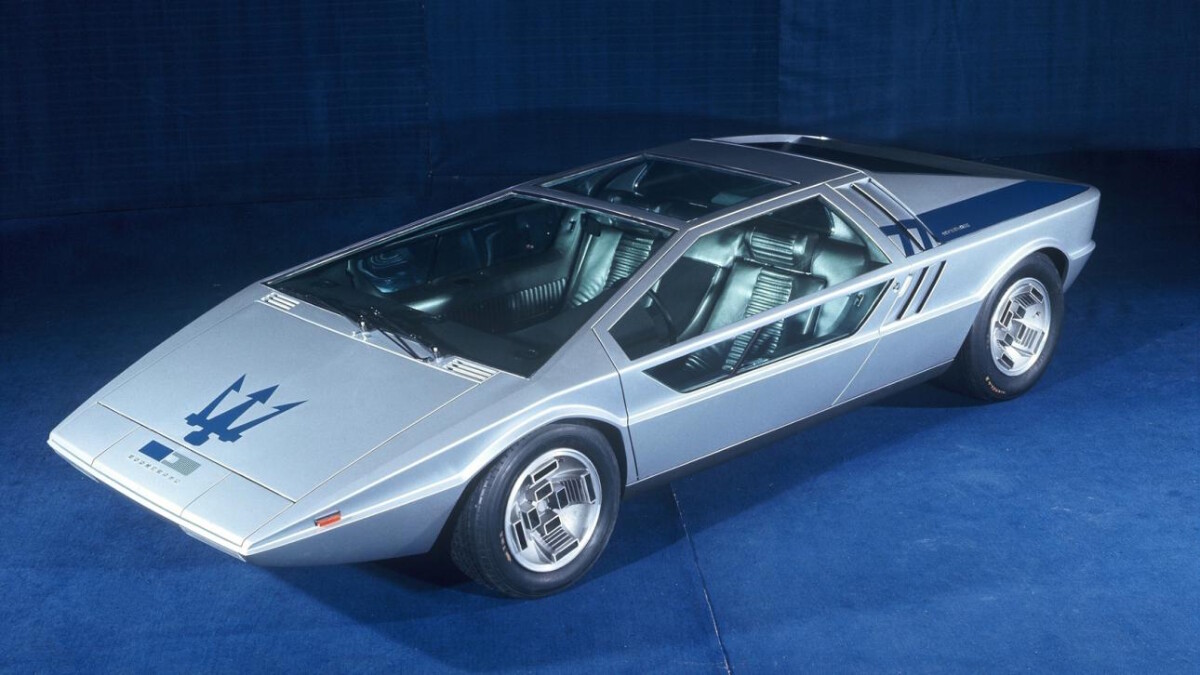 That's one of those subjective questions, of course. You might be gaga for the Birdcage 75th Anniversary concept, and we cannot find a single fault in your logic or leanings. For us, though, peak conceptual Maserati is the Boomerang.
The basic shape debuted as a static model in Turin (where else?) in 1971, but Maserati had the nous to bring Giugiaro's genius back the following year as a working, registered car, based on Bora running gear.
Maserati exhibited the same car until 1974, when it was finally sold off to a private buyer. Want it? Well, it sold for quite a chunk of change back in 2015, so start saving.
Tell me an interesting fact about Maserati.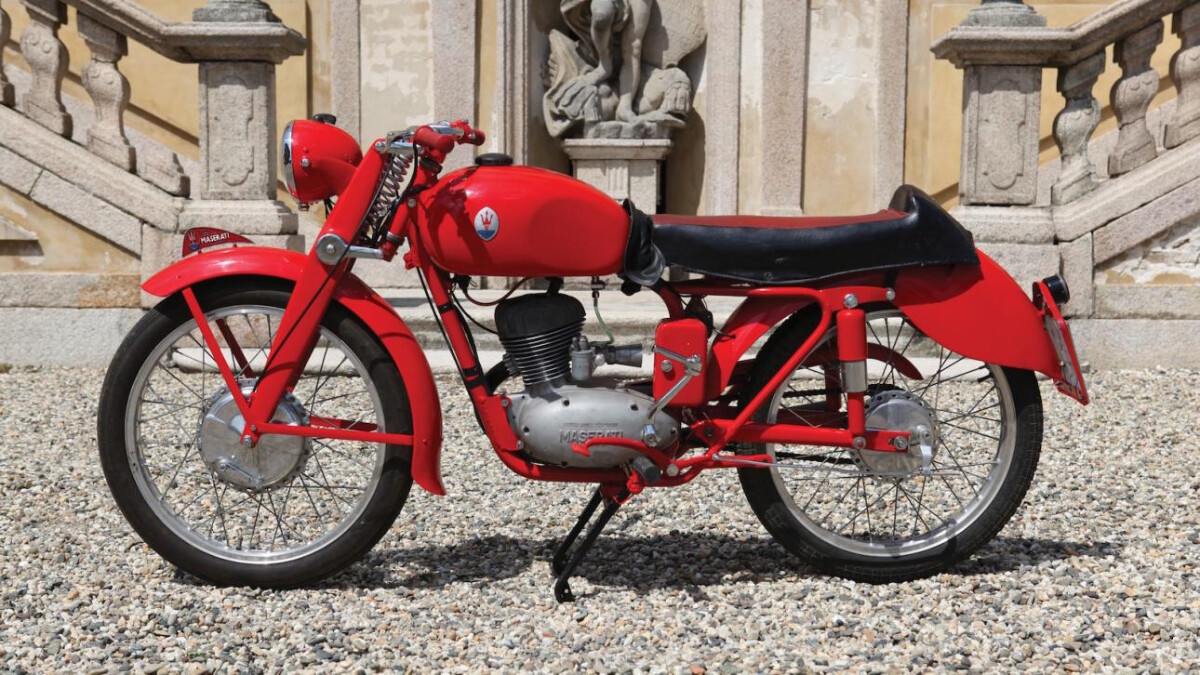 Did you know that, in an alternate universe, Maserati could have been a proper motorbike manufacturer? When the brand got into its first bit of financial distress, a man by the name of Adolfo Orsi stepped up and bought the struggling car company from the Maserati brothers, who stayed on in engineering roles.
In the '50s, Adolfo split the Maserati empire three ways: Maserati Automobili would build the cars; Fonderie di Modena was, as any Italian speaker will tell you, a foundry in Modena; and Fabbrica Candele e Accumulatori Maserati handled things like spark plugs and light globes.
Adolfo's sister, Ida Orsi, was put in charge of the latter, and bought local motorbike manufacturer Italmoto in 1953, rebranding Italmoto's current range and setting out to develop proper Maserati motorcycles. Initially, they were hugely popular, especially thanks to cars generally being inaccessible luxuries to vast numbers of postwar Italians.
But the debut of the Fiat 500 in 1957 was a tidal wave Maserati motorcycles couldn't stand up against. Add in fierce competition from the likes of MV Agusta, Moto Guzzi, and Ducati, and that's all she wrote. Still, we can only imagine that life would be better if Maserati Motorcycles had become a proper thing.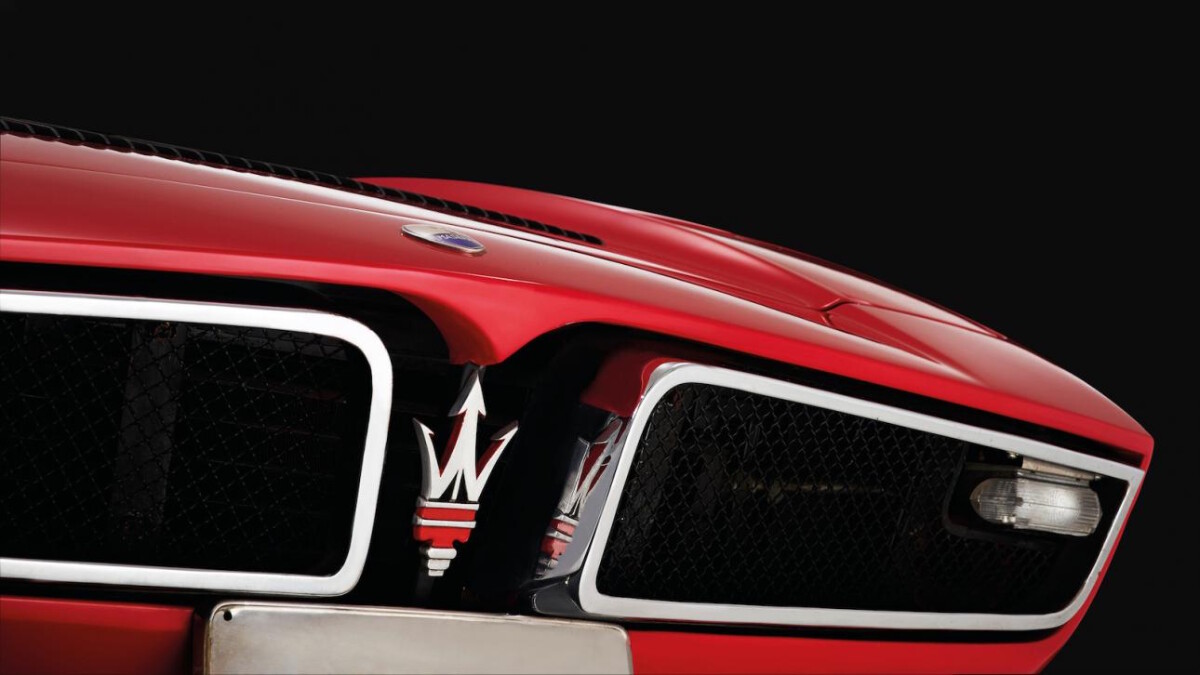 NOTE: This article first appeared on TopGear.com. Minor edits have been made.