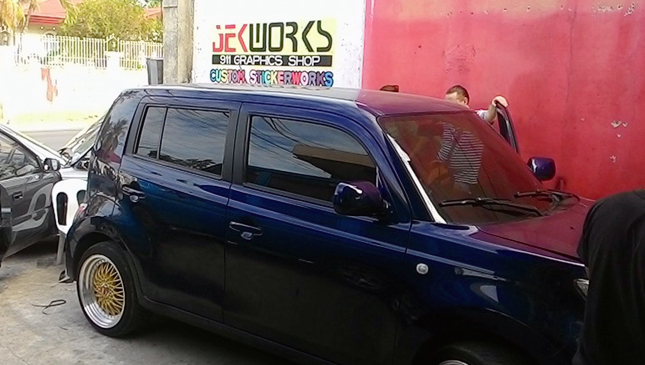 You know what's sad? Dishonesty is so prevalent these days that we get surprised when we hear of someone who is upright in his or her dealings with others--so surprised, in fact, that we even have to extol it like this. But yeah, that's the world we live in now, and we have to share more of these good stories so that more people are inspired to always do the right thing.
The photo above was shared by a guy named Carlo Talampas, who identifies himself as an artist at Jekworks 911 Graphics Shop in Nueva Ecija. This was his message (translated in English and in italics):
Whoever you are who purchased tint from us, my coworker made an error by quoting you a wrong price. You ended up paying P1,500 but your bill should have been just P525. We hope you can come back and get the excess amount. We won't touch the money until we've returned it to you. We know you worked hard for it, and we won't get rich by taking advantage of you. Thank you.
We have to admit that we were cynical at first. Perhaps, we thought, this was just a gimmick to promote the shop. But nah, we'd like to think there are really still honest people who exist--we just don't hear about them too often. You know why? Because it's the scumbags who keep hogging the news. It's the filth of the earth our society enjoys talking about.
Anyway, God bless this dude and the shop he works for (not sure if he's also the owner). This country needs more souls like him. Salute.
ADVERTISEMENT - CONTINUE READING BELOW ↓
UPDATE: According to Carlo, the customer he was referring to is not the owner of the car in the above photo. It was someone else; he just used the picture to accompany his announcement. Apologies for the misunderstanding.
Photos from Carlo Talampas