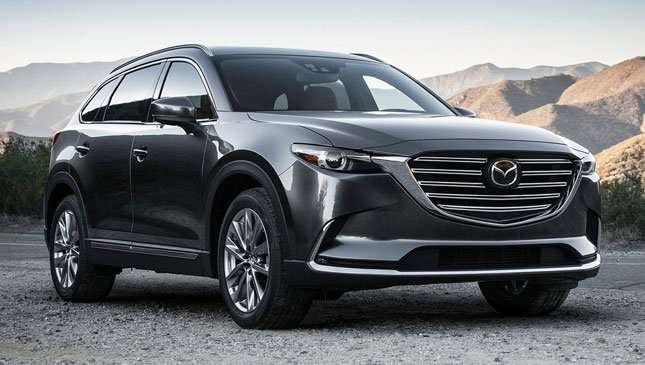 Once upon a time, displacement was king. The bigger the engine, the more badass your car was. These days though, carmakers are showing a lot more sensibility about things like the environment and increasing fuel prices. The recent trend is to install smaller gasoline engines instead. In some cases, they come with a turbocharger as well. This results in lighter cars, better fuel economy, and power to boot. Everyone wins, right?
One brand that hasn't adapted to this trend much is Mazda. Its current line-up of SkyActiv gasoline mills only has one with a turbocharger—the award-winning 2.5-liter that's currently on the still unreleased all-new CX-9. Otherwise, today's Mazda engines remain turbo-free—save for the turbodiesel in the BT-50 pickup.
We got the chance recently to speak with Hidetoshi Kudo, a former engineer who is now the GM of Mazda's global corporate communications. We asked him about the recent downsizing trend and how it related to his brand.
ADVERTISEMENT - CONTINUE READING BELOW ↓
"We never denied such a downsizing concept," he explained "In fact, for the [all-new] CX-9, we applied a 2.5-liter turbocharged engine. The reason was to replace the V6 3.5-liter engine. In that case, I believe it worked, meaning that the V6 had some disadvantages; the V6's structure required double the components on the exhaust and the valve train. This caused increased cost and weight. This structure also caused friction loss. To improve these disadvantages, we applied the 2.5-liter turbocharged in-line four."
Still, he doesn't believe that downsizing is always the best solution. He shared: "But, this replacement from the V6 to the four-cylinder was a big change. If we're only downsizing from one in-line four engine to another, such an effect is very small because the structure itself is the same. Only the displacement would change. Material and friction loss reduction are minimal [in that case]. Therefore, we've never gone in such a direction."
While we were on the topic of adding turbos, we naturally got curious and asked about everyone's favorite roadster.
"With the MX-5, I believe that it doesn't have to have a turbocharger," Kudo said. "Weight ratio is very important, [about] 50/50. If we apply a turbo to the MX-5, the intercooler turbocharger piping would be necessary, and the weight of the front part would be heavier. It doesn't work for the car."
Damn. Still, when we asked Kudo about whether we'd ever see more turbocharged Mazdas like the Mazda Performance Series cars of old, he hinted that "there is a possibility." Oh, and they still haven't given up working on the SkyActiv-R (the R stands for rotary, by the way). Keep praying, guys.
ADVERTISEMENT - CONTINUE READING BELOW ↓
Recommended Videos