What is this bar of soap on wheels?
This is the Mazda Miata Mono-Posto concept, revealed at the SEMA show in 2000. That show is known for its crazy cars, and it's held in Las Vegas, so clearly, Mazda North America had to put in a bit of effort to avoid disappointment. Incidentally, you might vaguely recognize the car as a Mazda MX-5, which indeed it was at some point, but it's called the Miata in North America.
But what does Mono-Posto even mean?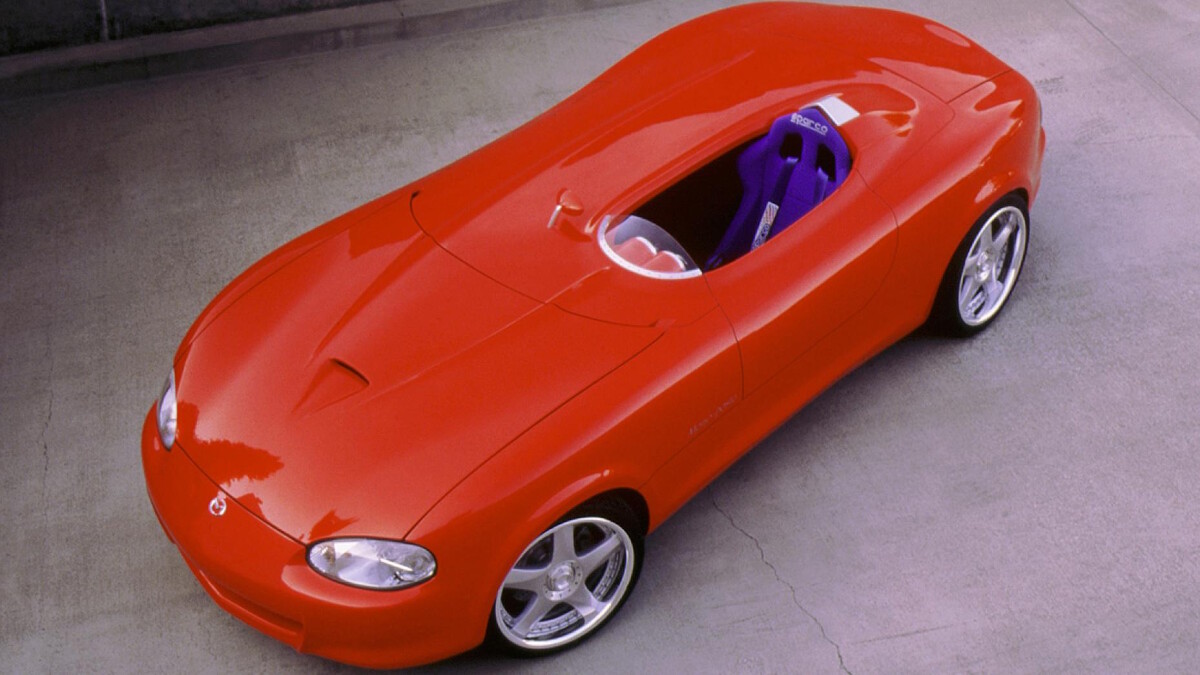 In an effort to try and evoke classic racing cars of a bygone era, Mazda set the concept gun to stun and deployed some Italian for maximum credibility. Mono-Posto—in case you needed reminding of the car's solo capacity—stands for single seat. The designers had in mind the likes of the Jaguar D-Type or the Lotus 11, classic sports cars of the '50s, channeling the Targa Florio, the Mille Miglia, or a club race on a wet Sunday morning.
ADVERTISEMENT - CONTINUE READING BELOW ↓
Did they not get a chance to finish it?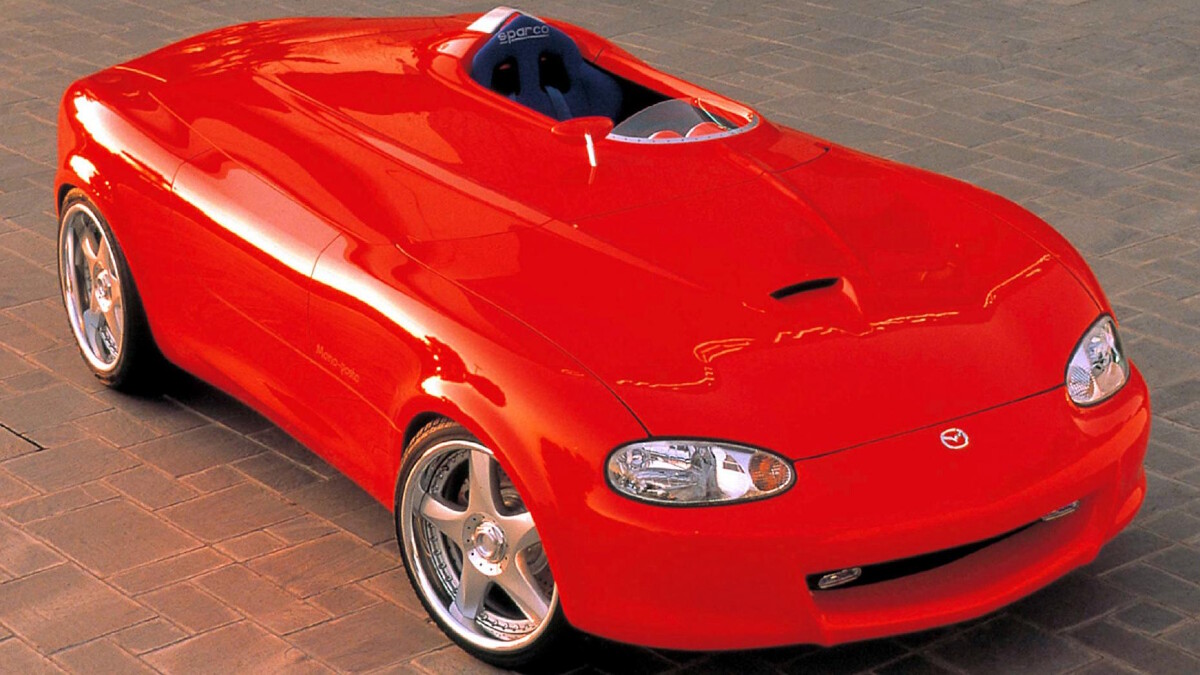 The only thing the Mono-Posto has unfinished is business. Admittedly, it does seem to have the air of a car that's right in the middle of being hammered into a cheap-looking knock-off of something far more expensive, but evidently, this is how Mazda wanted it to look. And it doesn't appear to have been a cheap job, either, judging by the quality of the kitchen sink that was thrown at it.
What did they do to the donor MX-5?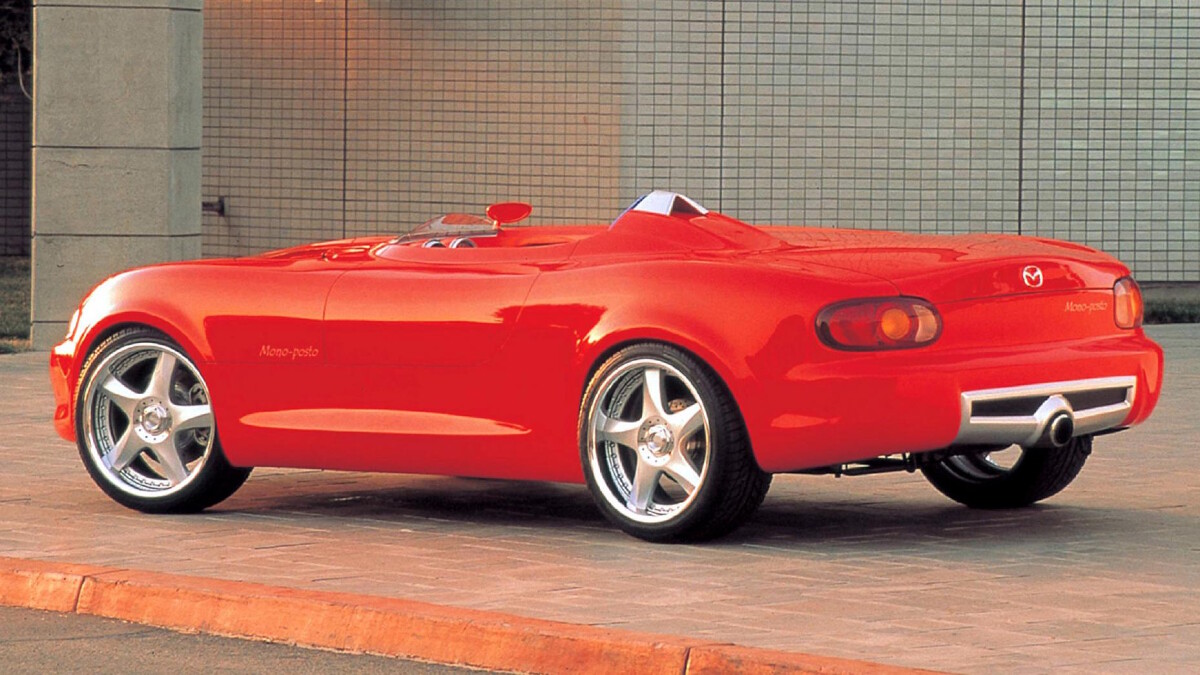 ADVERTISEMENT - CONTINUE READING BELOW ↓
Recommended Videos
Someone took the windshield with an angle grinder, replacing the gaping chasm left behind with a sleek one-piece valance. Half-doors were added for increased stiffness, but also to make it especially difficult to get in and out. To complete the look, the Mono-Posto ran on 18-inch, five-spoke Racing Hart rims, and there was a centrally mounted rearview mirror, just like in the olden times. Only the lights and the rear trunk lid remained from the standard car.
What's under the hood?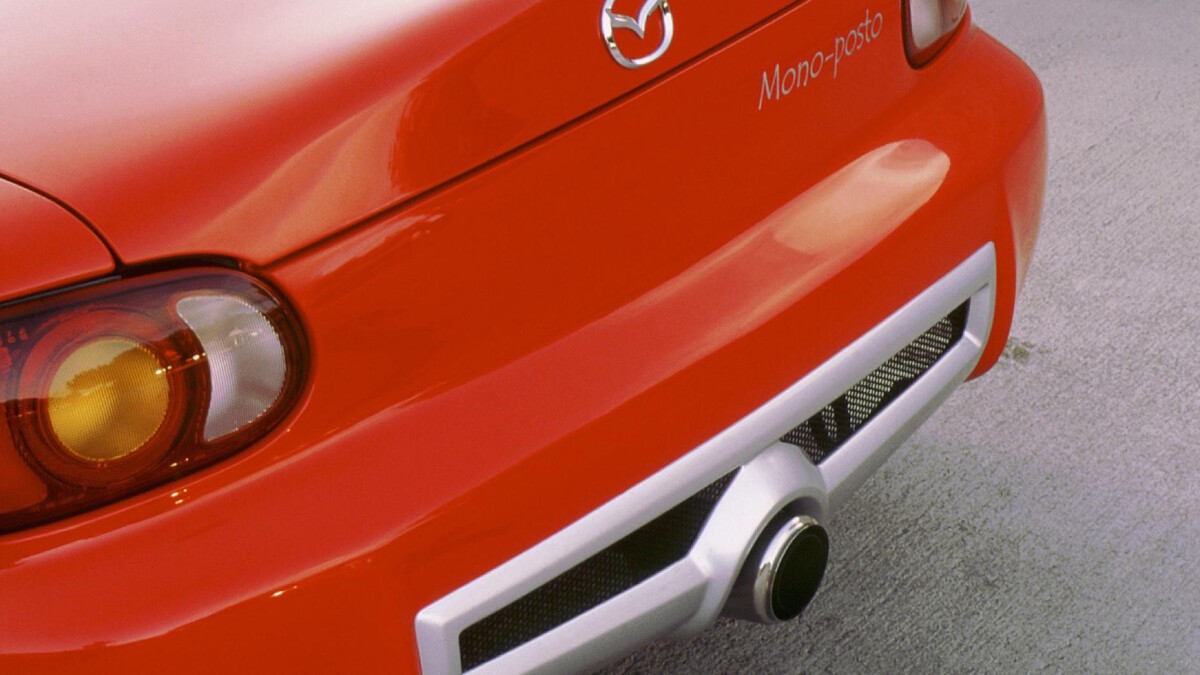 Pop the hood on the Mono-Posto and you'll find the standard 1,839cc engine from the second-generation MX-5, complete with its super sweet five-speed manual—but, of course, a few upgrades were made in the process of creating this show car. Mazda's engineers added an HKS turbocharger and intercooler, special manifolds, and a stainless-steel centrally exiting exhaust that all combine their efforts to boost horsepower to 187hp and 329Nm. And let's not forget that purposeful-looking hole in the hood. No performance figures from Mazda, but given how light the standard MX-5 is, you could probably pick this thing up and pop it in a soft bag between drives to keep it safe.
ADVERTISEMENT - CONTINUE READING BELOW ↓
What's it like inside the Mono-Posto concept?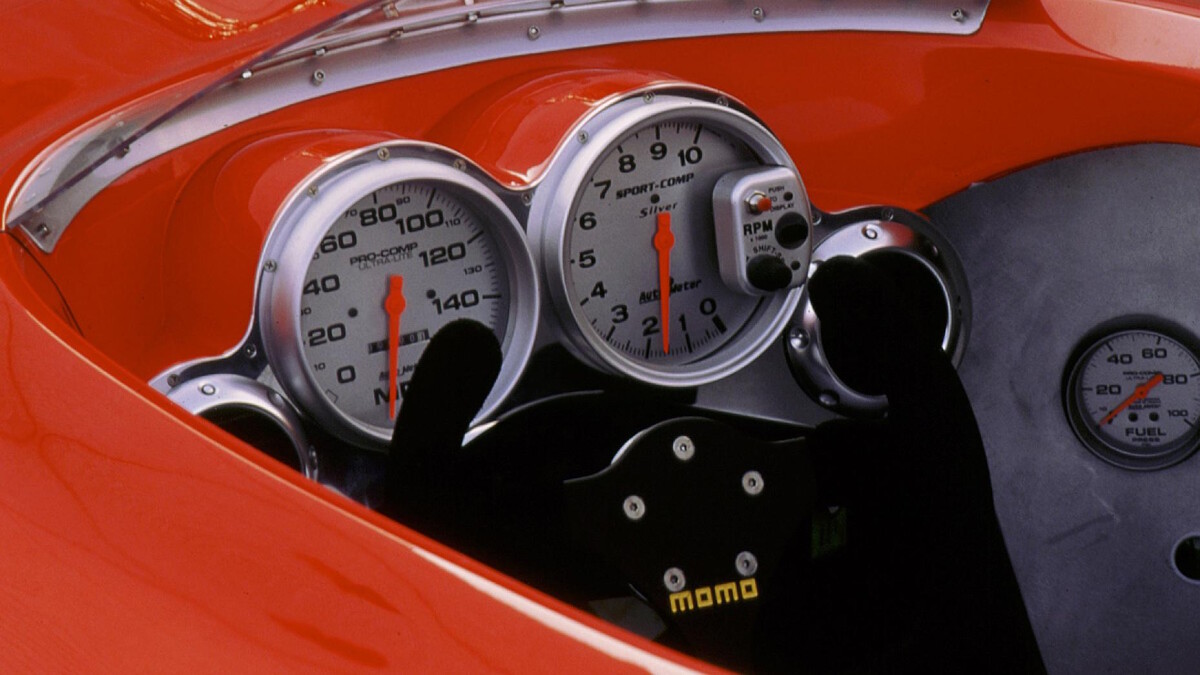 There's not really an inside on this car—pretty much everywhere on it is outside. That said, the lucky driver of this MX-5 study gets a minimalist cockpit—there's nothing but a few dials here, a Momo steering wheel that shows Mazda means business, and a lightweight Sparco race seat. The tiny screen provides scant relief from the onslaught of wind, and we'd be very nervous about rolling in this. Helmet definitely obligatory—so that no one recognizes you on the move, if nothing else.
Aren't roadsters fashionable among squillionaire collectors these days?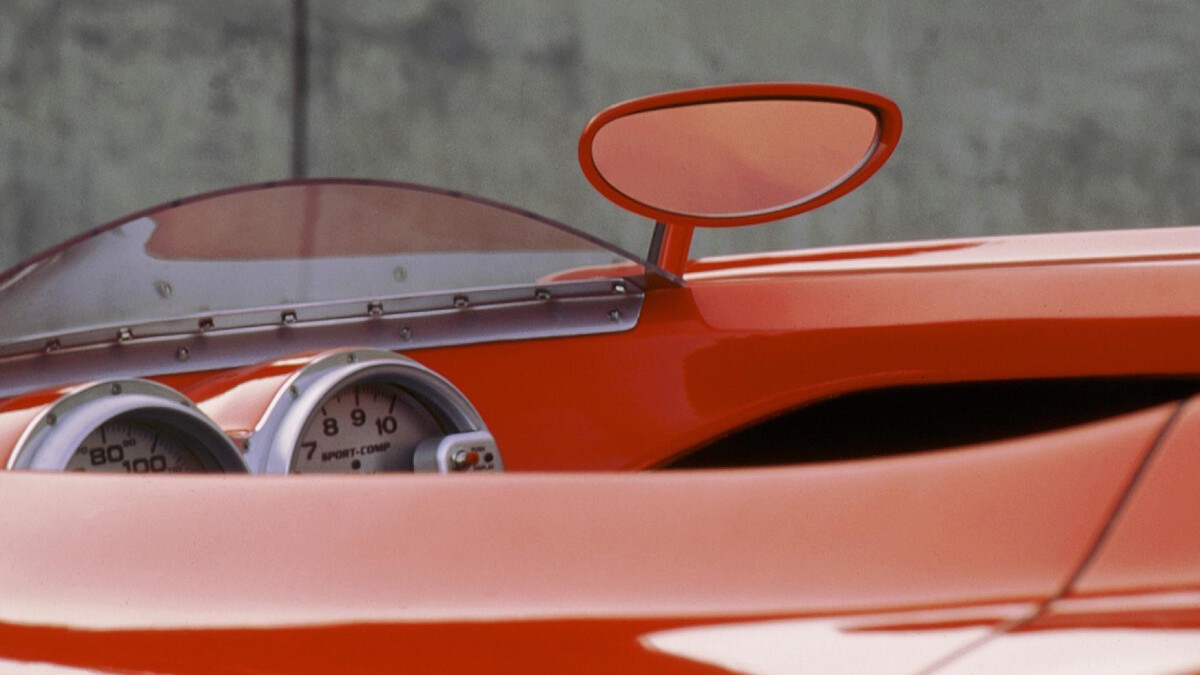 Indeed they are—carmakers are positively queuing up to flog their best customers chopped-up versions of their standard production cars sans roof and relieving them of cool sums of money in the process. Would a special-edition single-seater MX-5 go like gangbusters with the collecting crowd? Probably not, but we'd like to live in a world where people would slam down their deposits and demand the right to a Mono-Posto.
Why didn't the Mono-Posto ever go into production?
Sadly, we don't live in a world where folks are queuing up with blank checks for incredibly impractical versions of midrange Japanese convertibles. Whether cars like this get the green light or not, though, it's pleasing that every now and then free-range car designers are given the time and resources to scamper about and have some fun.
NOTE: This article first appeared on TopGear.com. Minor edits have been made.