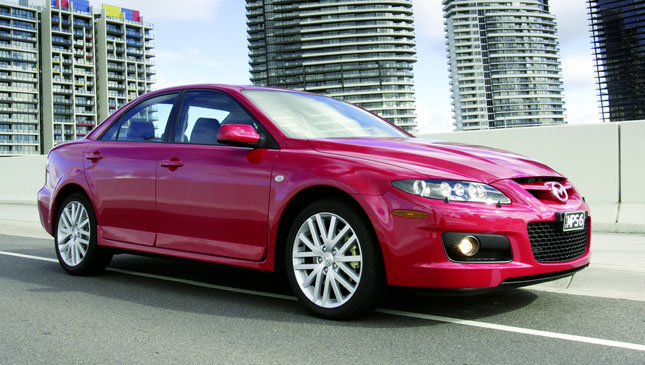 Turbocharging has been the in thing among car manufacturers over the last few years. Amid rising concerns over fuel prices and environmental impact, the race for bigger displacement has given way to engineers figuring out how much induction they can force out of smaller powertrains. It's a new race that we motoring journalists have so far thoroughly enjoyed.
One manufacturer that's been bucking this trend is Mazda. It has a few turbo engines now, sure, but for the most part it's eschewed the trend in favor of efforts like the non-turbo Skyactiv and the new Skyactiv-X. It's strange, really, because the Japanese carmaker was already doing the turbo thing not so long ago.
The MPS (Mazda Performance Series), sold as Mazdaspeed in other markets, was Mazda's performance series back in the 2000s. Basically, these were performance versions of their regular vehicles like the 3 and the 6. Kind of like what the Honda Civic Type R is to the regular Civic, but a lot less outlandish.
ADVERTISEMENT - CONTINUE READING BELOW ↓
Take the Australian-spec 6 MPS pictured above, for example. Save for some aesthetic tweaks like a rear lip spoiler, new wheels, and a revised front fascia, it could almost pass for a regular first-gen Mazda 6. The real difference was felt behind the wheel. With a turbocharged 2.3-liter powerplant (254hp and 380Nm, even more in other markets) paired to a six-speed manual and all-wheel drive, the family sedan could transform into a proper performance car once it hit its power band.
Its suspension was stiff and sporty, staying level through sharp corners. Its steering wheel was sized just right, while the clutch was very firm, meaning you didn't play around with the chrome pedal unless you really needed to. When you did step on it, the short-throw shifter was a joy to slot in and out. It looked every bit like a family car, but it certainly wasn't for the faint of heart.
How do I know all of this? Because my former housemate in Australia owned one, so I got to spend quite a bit of seat time in it. I'm not alone in my admiration of it, either. One of the former hosts of the Top Gear TV show also praised its merits during a review. Note: It was the fickle and angry one.
Sadly, Mazda has made it very clear that it has no plans on reviving this line, instead it's focusing its efforts on other endeavors. That's great and all, and we honestly do enjoy the existing lineup, but we're still holding out hope for a comeback of the MPS line one day. Pretty please, Mazda?
ADVERTISEMENT - CONTINUE READING BELOW ↓
Recommended Videos