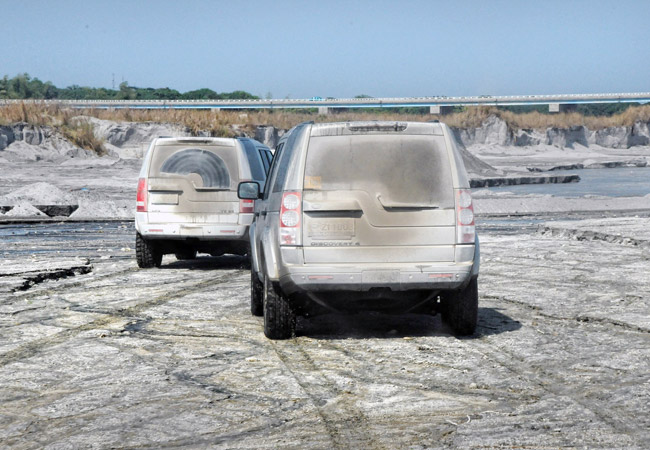 Most urban dwellers who own an SUV--even those that feature four-wheel-drive capability--underutilize their vehicle by using it mainly to drive around the city and never once leaving the pavement. In the Philippines especially, big luxury sport-utes are bought more for the "prestige" they provide as status symbols than for the real practicality they can lend as true off-roaders. Thus, you see politicians and corporate types rolling around in their Nissan Patrols and Toyota Land Cruisers.
But Land Rover owners are a different breed, apparently. Here are photos sent by Land Rover enthusiast and Pan de Amerikana owner Jundio Salvador. His group took a Discovery 3 and a Discovery 4 to Sacobia River in Pampanga one recent weekend, and this is the result.
And these SUVs are not exactly affordable. According to Salvador, a brand-new Discovery 4 with the TDV6 diesel engine sells for P6.5 million, while a used Discovery 3 costs anywhere from P1.9 million to P3 million depending on the model year and the condition.
We suppose that BMW X5, Mercedes-Benz M-Class, Volvo XC90, Porsche Cayenne and Audi Q7 owners should take their SUVs out of the city more often and enjoy off-road driving once in a while to really get their money's worth.
Continue reading below ↓
Recommended Videos