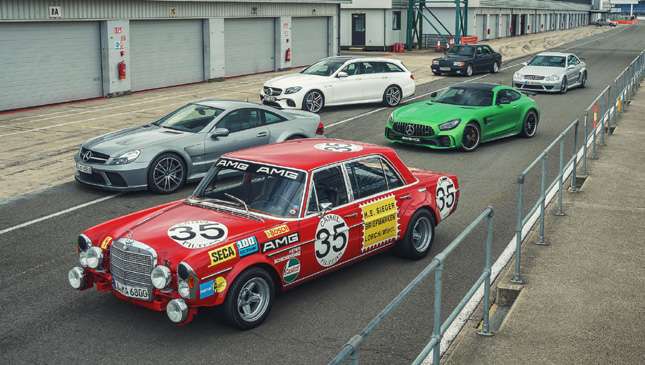 Half a century ago, two engineers did a slightly odd thing by leaving their jobs in the best car engineering company in the world, Mercedes-Benz. The little race-engine tuning shop they founded grew and eventually ended up as the name on what's about to be the next big thing in hypercars: the AMG Project One.
No one seems to be able to remember why Hans-Werner Aufrecht and Erhard Melcher added Grosspach—the village where Aufrecht was born—to their own two initials, but AMG was the name they settled on.
From engines they started building complete race cars, and added tuning parts for road cars. Later there were road cars sold as a package from new. It was so well-done that Mercedes was ready to jointly develop complete models. The first of those, the Mercedes-Benz C36 AMG, arrived in 1993. Mercedes also took out a stake in AMG and by 2005 owned it wholly.
Read on for our birthday celebration, as we drive the Silverstone GP circuit in some of AMG's greatest hits.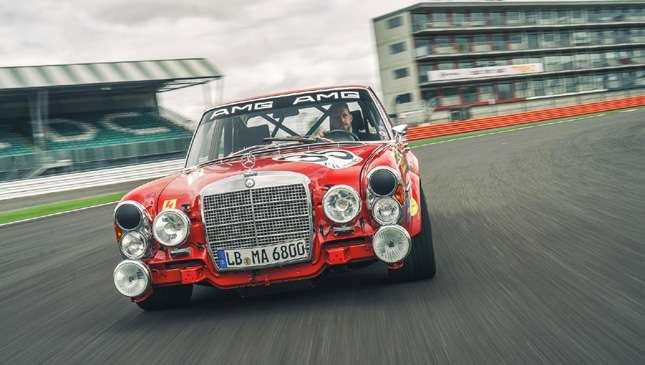 Continue reading below ↓
Recommended Videos
1971 Mercedes-Benz 300 SEL 6.3 (the 'Red Pig')
The Mercedes 300 SEL 6.3 was the world's fastest four-door in the late '60s. But it was in no way a sports car, let alone a track machine. AMG expanded the V8 to 6.8 liters and tuned it for 428hp. They gave it aluminum doors. You get in and there's still a plush leather sofa of a back seat, luxurious door trims, thick carpet, and a plank of a dash. Anyway, they took this unlikely warrior to the Spa 24 hour race in 1971. Everyone laughed. They called it the Red Pig.
But they got second overall in a field of proper sports cars, and made the German evening news. Word is the Red Pig would have won but for the profligate frequency of its pit stops for fuel and tires. The ones on there now aren't exactly period, but they are about the right size: 335/40 R15.
The original was sold off and hacked about to be used as an aircraft tire test rig and eventually scrapped. But then a few years ago AMG took out the yellowing plans and built an exact replica. Which is what I'm in.
The V8 rumbles reassuringly. Grab the aluminum gearknob, noting it runs the old German dogleg five-speed pattern: First is back toward you in LHD, and the rest are in an H. The lever has a solid heavy short-throw action, but no springing to guide it to the 2-3 plane, so you need to concentrate hard on the 4-3 downshift while you're also concentrating on managing the vast weight as you approach a corner.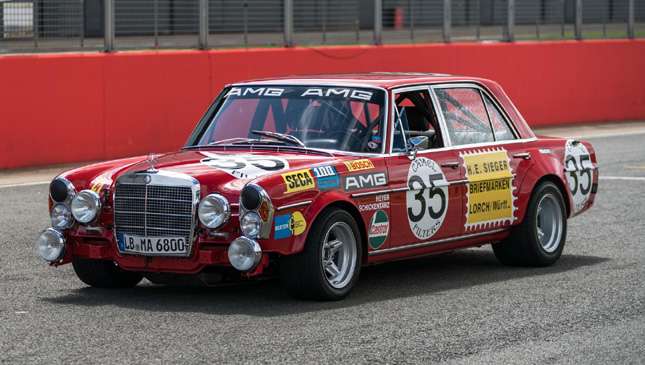 Still, gearshift timing isn't critical because there's so much torque. That must have helped the drivers as they stroked it along for a whole 24 hours. It'll rev to 5,500rpm but there's no need. Driving it today, the robust voice of the V8 is another pleasure. Especially as there's little of the harsh cement-mixer transmission rattle you usually get with race cars.
But you knew it would go well. Cornering was going to be the touchy issue. Not at all actually. It turns out to be a lovely old bus. It might be old and big, but it doesn't roll much and the steering isn't low-geared. You can feel just what those tires are up to.
It's huge fun, but somehow soothing too. Carry on for 24 hours? I think I'd like to.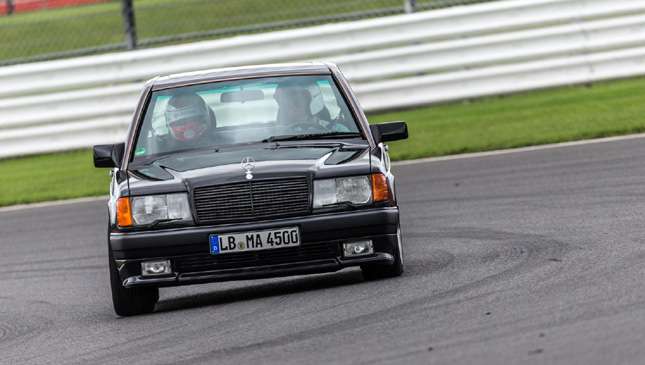 1987 Mercedes-Benz 190E 3.2
You probably won't have heard of this one. All the hot-190 interest centers on the 190E 2.3-16 and 190E 2.5-16, but they had a four-cylinder by Cosworth not AMG (though AMG did race them).
But after the Cosworth car, AMG decided to make a fast, luxury 190 with a six-cylinder. It was the 190E 3.2. It sold 200, and it was the first AMG model to be sold complete with a Mercedes warranty.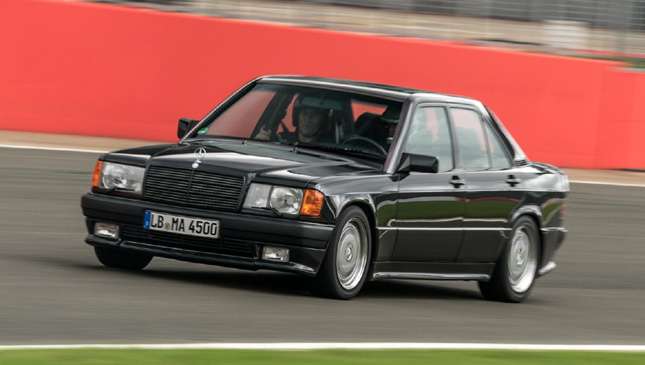 It's got split-rim alloys and a body kit outside, and an AMG wheel inside, but otherwise it's just a highly-optioned posh German '80s saloon.
And sad to say it drives like it too. It isn't a track car. The two-valve engine will rev beyond 6,000rpm but it doesn't want to. The soggy four-speed automatic transmission sucks the vivacity from it. The spec-sheet says 234hp and 7.7sec 0-100kph.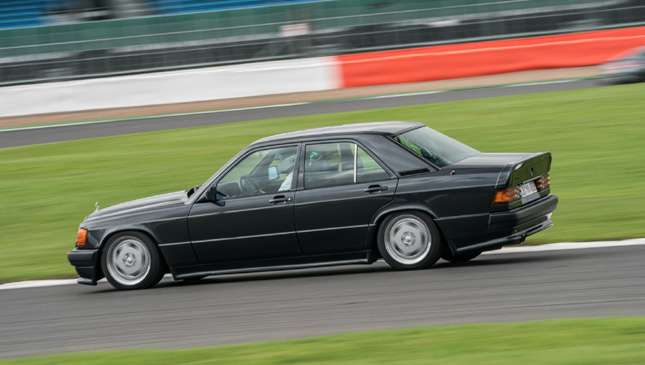 In bends it rolls like a boat. The steering is soft-acting and slow. You feel like you're rubbing the writing off the tires' sidewalls. Trying to trim the line with the accelerator is a bit of a waste of time.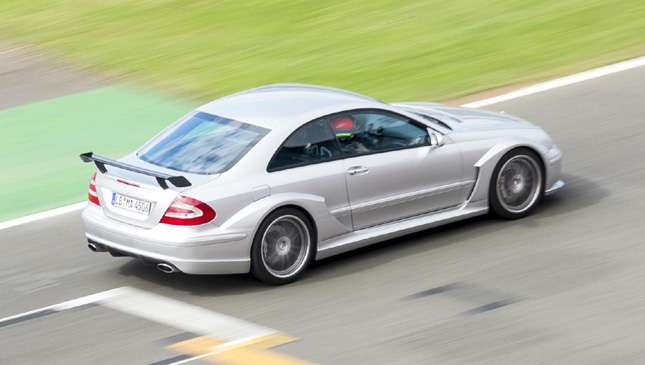 2004 Mercedes-Benz CLK DTM
The racing CLK dominated DTM, so they built 100 examples of this tribute car. The engine is AMG's wonderful supercharged 5.5-liter V8, and in this trim it's an awesome 574hp.
It's wrapped in a crazy body kit, with a cabin that's properly stripped out: No rear seats, just a carbon fiber box, and carbon front seats and door cards too.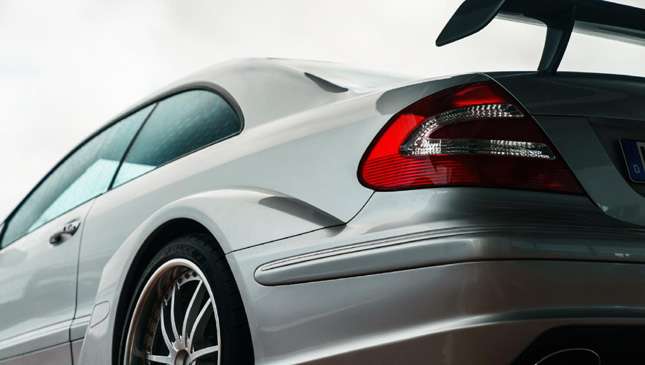 It is brilliant. First corner you realize the tires are both old and cold. Even as they find some, there's not huge grip. Nor are the brakes strong, not by today's standard. The suspension is firm, the damping authoritive, the steering exact.
The engine is magnificent. This is what made AMG great in the eyes of the world. It sounds epic, its responses are instant, and it's got giant shove wherever you are in the rev range.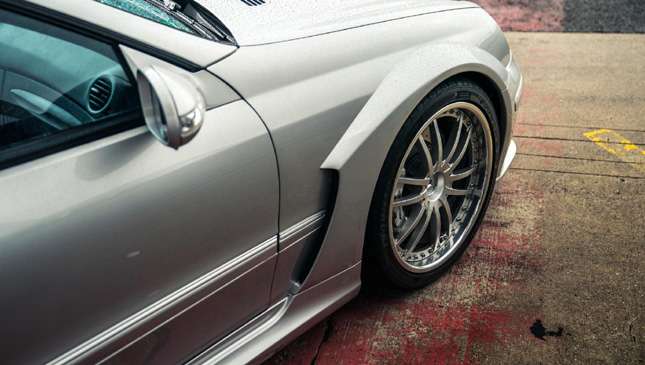 You will remember that later on AMG launched a CLK Black Series with the 6.3-liter naturally aspirated V8. It too was a hero car. But this one is rarer, madder, and a magical match of engine and chassis.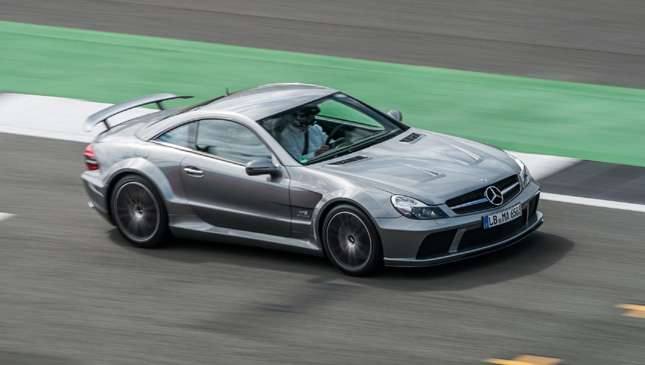 2008 Mercedes-Benz SL65 Black Series
Six hundred and seventy horsepower is something we don't blink too hard at these days. But when it was a decade ago, and when it was paired with 998Nm, you took notice.
An AMG-fettled twin-turbo V12 is for sure something to be strapped behind. Just as the CLK DTM used most of an SLR engine, this is most of a Pagani Huayra engine.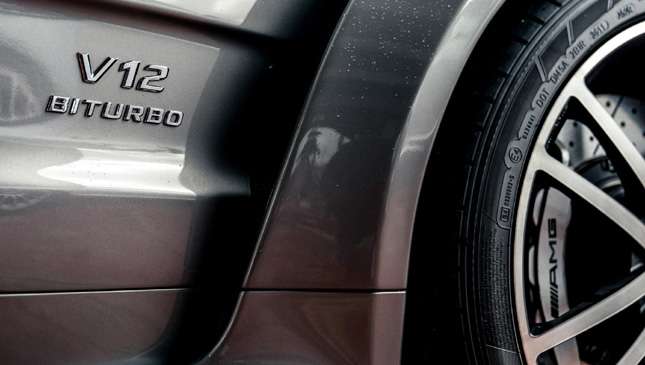 As if sheer guts wasn't enough, AMG also hacked 250kg out of the regular SL65 AMG's weight. The folding roof has gone, replaced by a carbon fiber fixed top. The widened body has a lot of carbon too: Open the fuel flap and you can see it in the cartoon-wide rear wings. And under that reside fully-revised suspension and tires.
This is basically an SL, which means the engine is pretty far over the front. And it's a heavy V12. And from the lightly-loaded rear, they've removed more weight.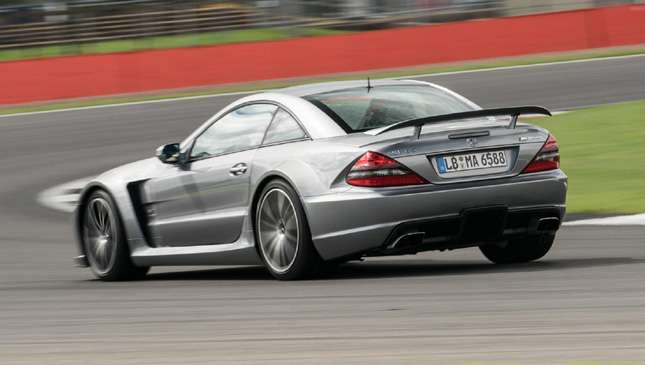 Not surprising then, this thing is always understeering. Until you touch the throttle. Then it's oversteering.
It is almost literally breathtakingly fast. The turbos spool up early and dispatch you into hyperdrive. It's eerily quiet though, so you aren't always immediately aware. Then you get to the end of the straight and suddenly you've got to find a way of reaching a settlement with that heavy front end to do the necessary direction change.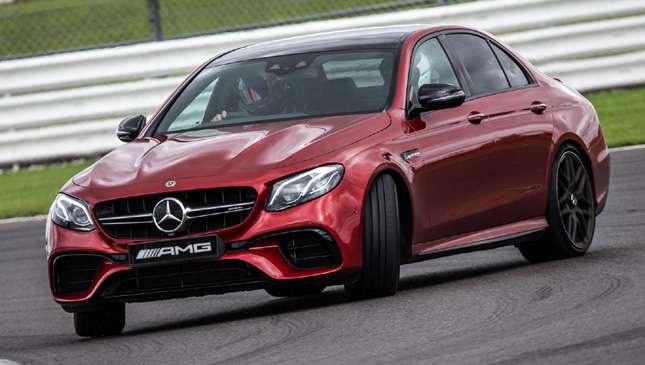 2017 Mercedes-AMG E63 S
AMG has, since it became part of Mercedes, gotten a bit avaricious. These people can actually do blindingly fast useful cars, and the E63 S 4Matic+ is one.
It's got 604hp and a nine-speed auto, and four-wheel-drive means it'll do 0-100kph in three and a half seconds any day of the week. The + bit of the 4Matic system means you can turn the front axle off and get yourself a tire-shredding theatrical drift machine.
It's a terrific system, built into a terrific chassis. It feels very much rear-driven until you need more, and more is then forthwith given via the front wheels. It's sensitive to all inputs of the steering and throttle. Of course it's heavy—as heavy as the Red Pig. In both cases you feel it too, but you can work around it.
It's hard to think of another car that does so much so well.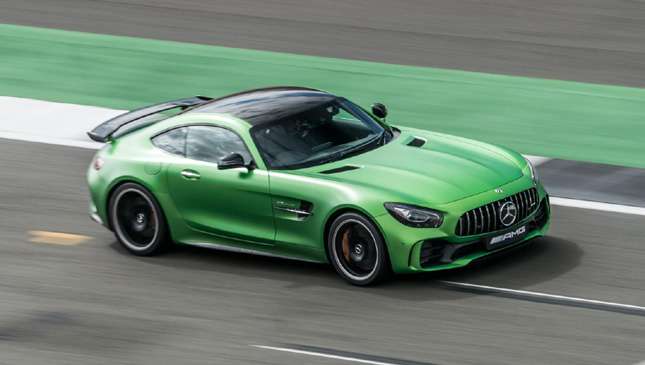 2017 Mercedes-AMG GT R
If the SL65 Black Series was all about one dimension—straight ahead—the GT R adds a second: cornering. You sit a long way down and back, behind the low engine, with the transaxle behind you. The weight is in the right place.
The 577hp 4.0-liter V8 feels almost like a big naturally aspirated engine, building its power progressively toward 7,000rpm. Shifting ratio on the paddles happens right when you ask, click and go off down to the horizon. Braking is equally magnificent, not just for the power but the sureness of the pedal and the utter stability of the car as the discs are furiously eroding your speed.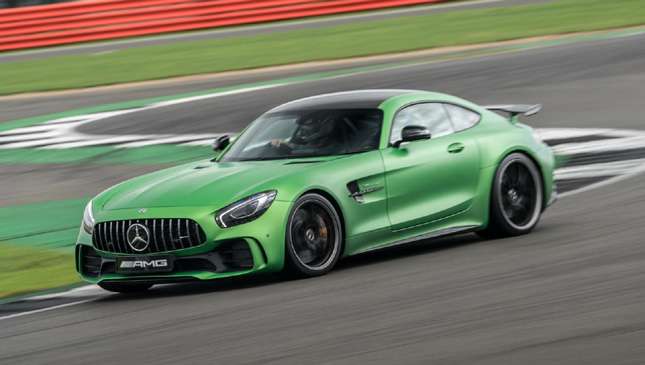 It turns in with a progression the original GT S never quite had, and it's more agile in slow corners and more benign in fast ones. How so? Thank the smarts of the new four-wheel-steering.
It completely meets the usable supercar job description. Drive it and you'd trust these people to make a hypercar. Now that'll be some birthday present.
NOTE: This article first appeared on TopGear.com. Minor edits have been made.