Impractical, ridiculously expensive, and probably a real pain in the ass to park—but hey, you're more likely to stand out behind the wheel of this thing than driving anything else selling for this absurd amount.
This 2014 Mercedes-Benz G63 AMG 6×6 is currently listed on Bringatrailer.com with the current highest bid now at a whopping $576,760 (more than P27 million). Keep in mind this monster is still up for auction for another couple of days, so there's a very good chance some carefree billionaire out there will swoop in and drive its price up further.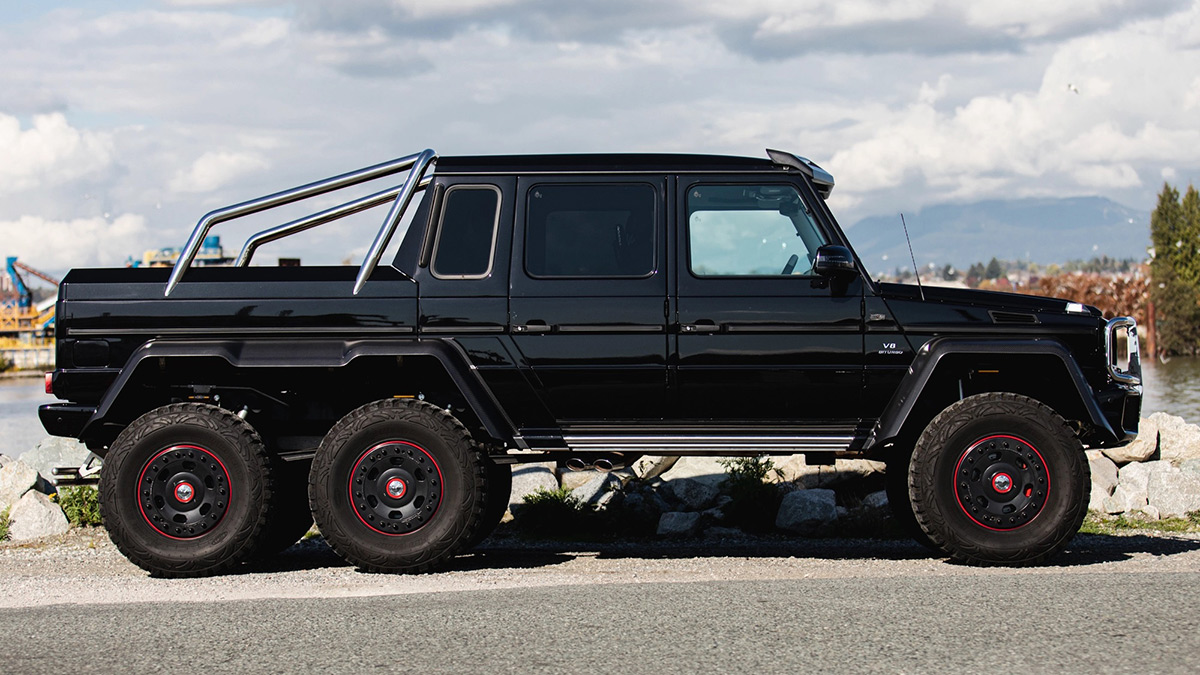 ADVERTISEMENT - CONTINUE READING BELOW ↓
It was originally from Japan and was acquired by the current seller earlier this year, and it's supposedly one of just 100 examples of this particular 6x6 ever built. This weighs in at over 4,000kg and boasts more than 450mm of ground clearance. Something of this size requires something equally massive to get it moving, and this comes in the form of a hand-assembled 5.5-liter AMG V8 engine that sends 536hp and a whopping 760Nm of torque to all six wheels.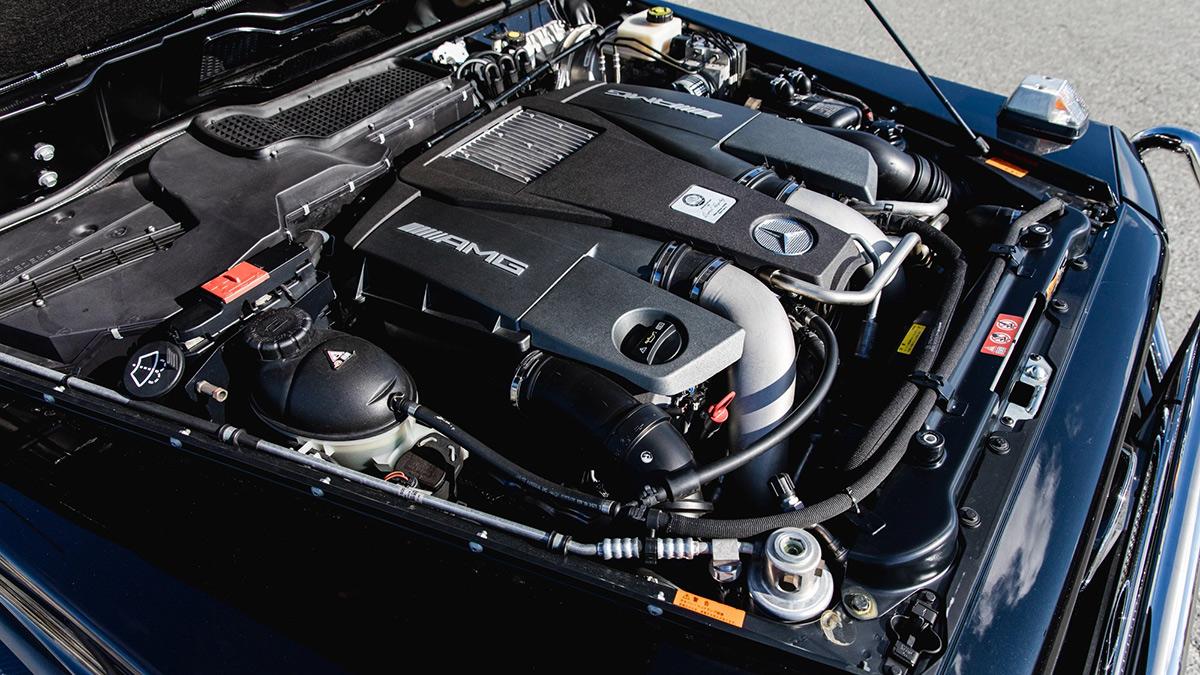 ADVERTISEMENT - CONTINUE READING BELOW ↓
Recommended Videos
Besides the most obvious aesthetic quality of running on six wheels, this Benz features a stealthy Obsidian Black Metallic finish and comes equipped with tubular rear bumpers, dual side exhausts, a chrome roll bar, and carbon-fiber fender flares. It also rides on 18-inch Mercedes-Benz/Hutchinson beadlock wheels with red accents.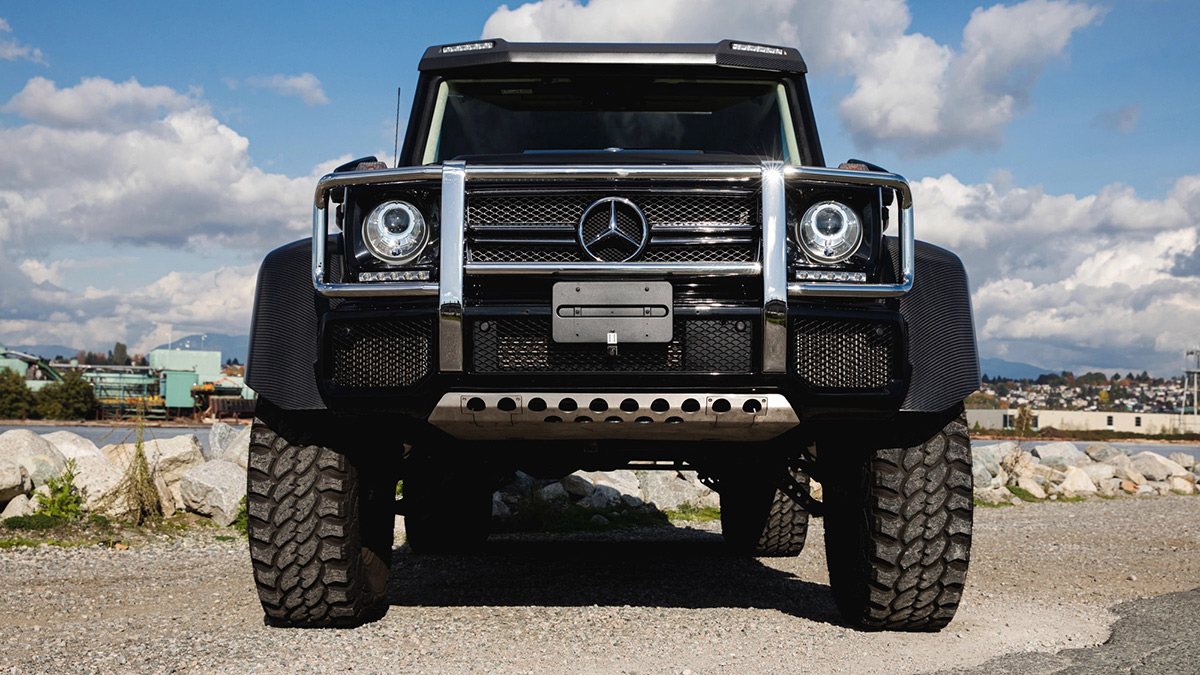 ADVERTISEMENT - CONTINUE READING BELOW ↓
The interior, meanwhile, flaunts a much lighter tone courtesy of black-and-white leather seats with red contrast stitching, porcelain accents on the dashboard and center console, and an Alcantara headliner. Entertainment is handled by a touchscreen infotainment setup and Harman Kardon sound system.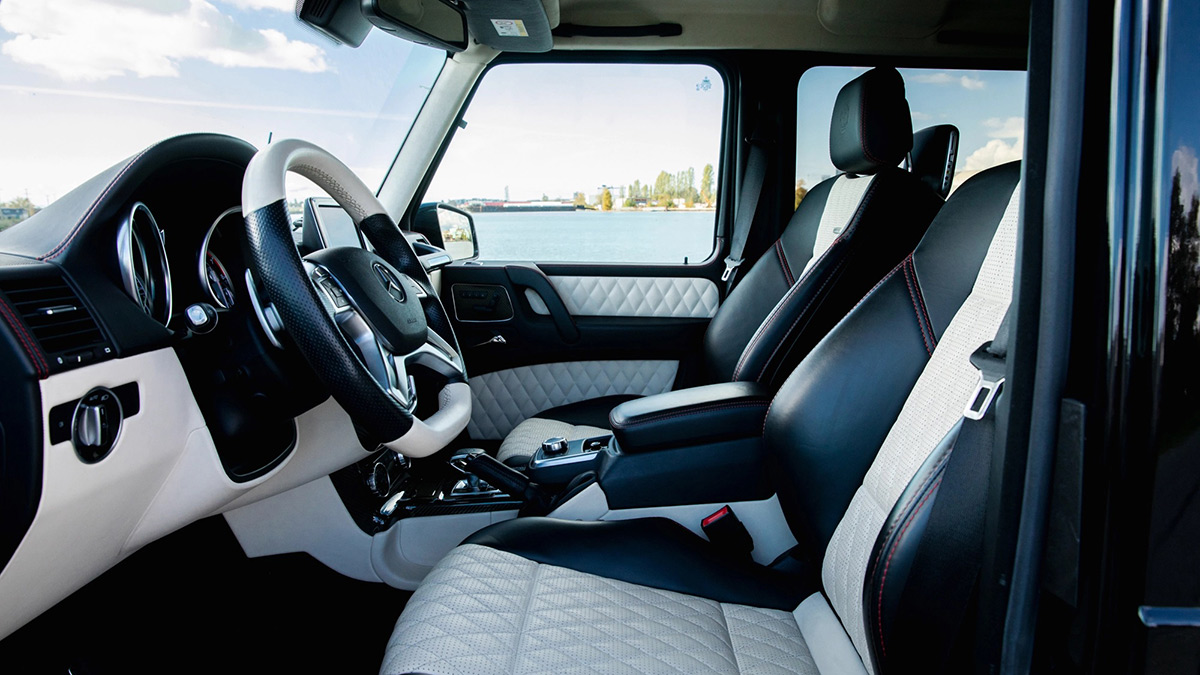 As of now, the odometer sits at just under 80,000km. The US National Highway Traffic Safety Administration (NHTSA) also limits how much road action vehicles like this see—up to only 4,000km per year.
ADVERTISEMENT - CONTINUE READING BELOW ↓
A not-so-small fortune for an impractical gas-guzzling behemoth you can't drive as much as you want? What say you?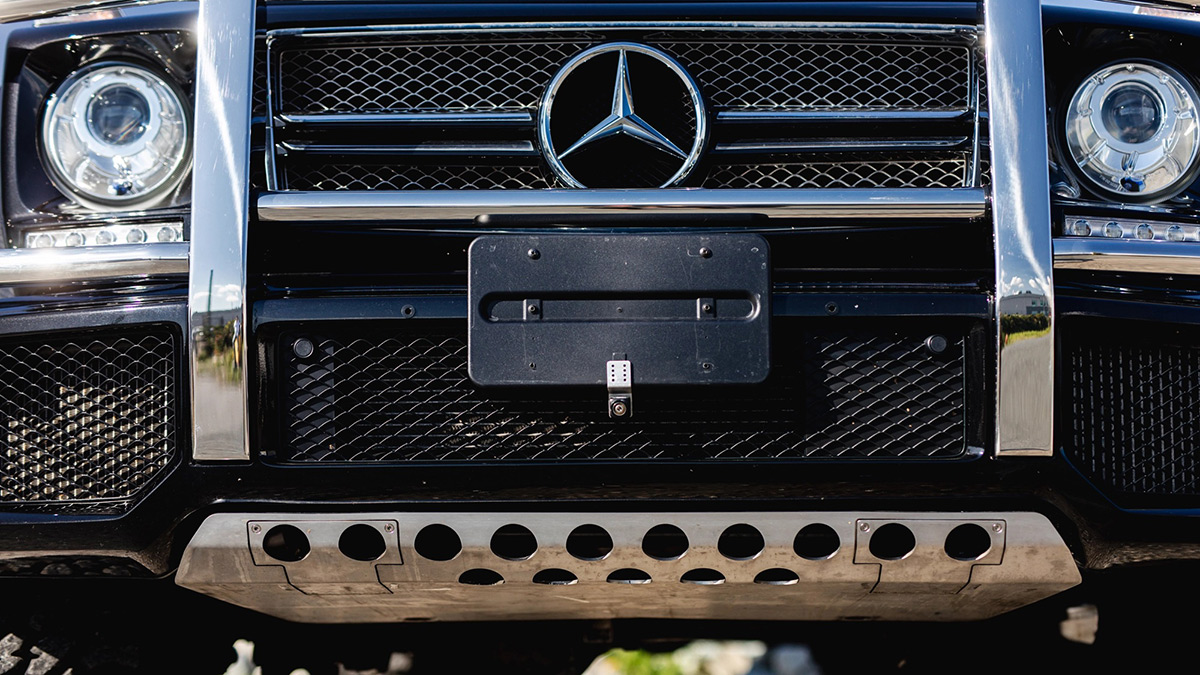 ADVERTISEMENT - CONTINUE READING BELOW ↓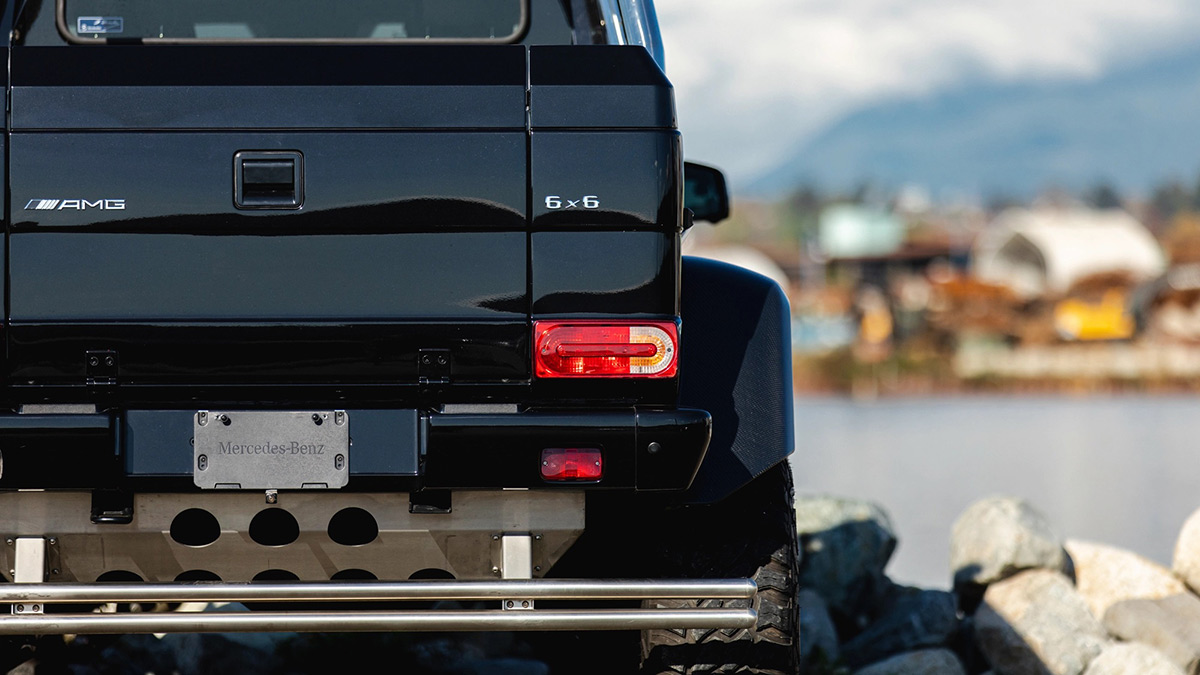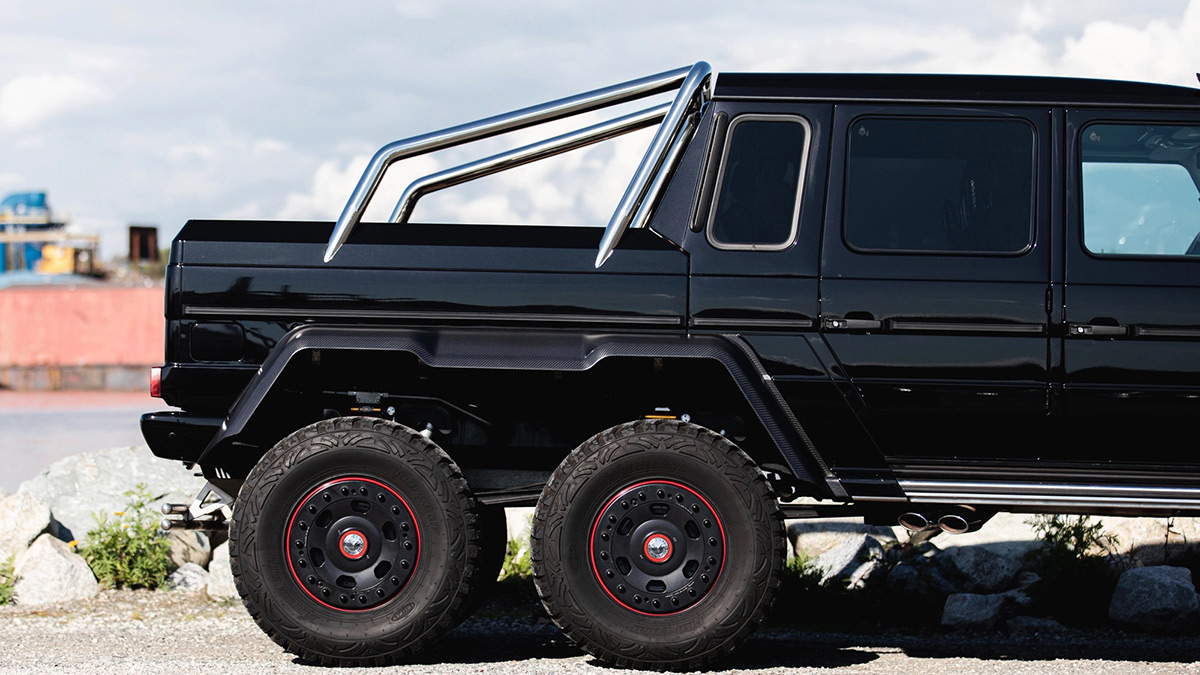 ADVERTISEMENT - CONTINUE READING BELOW ↓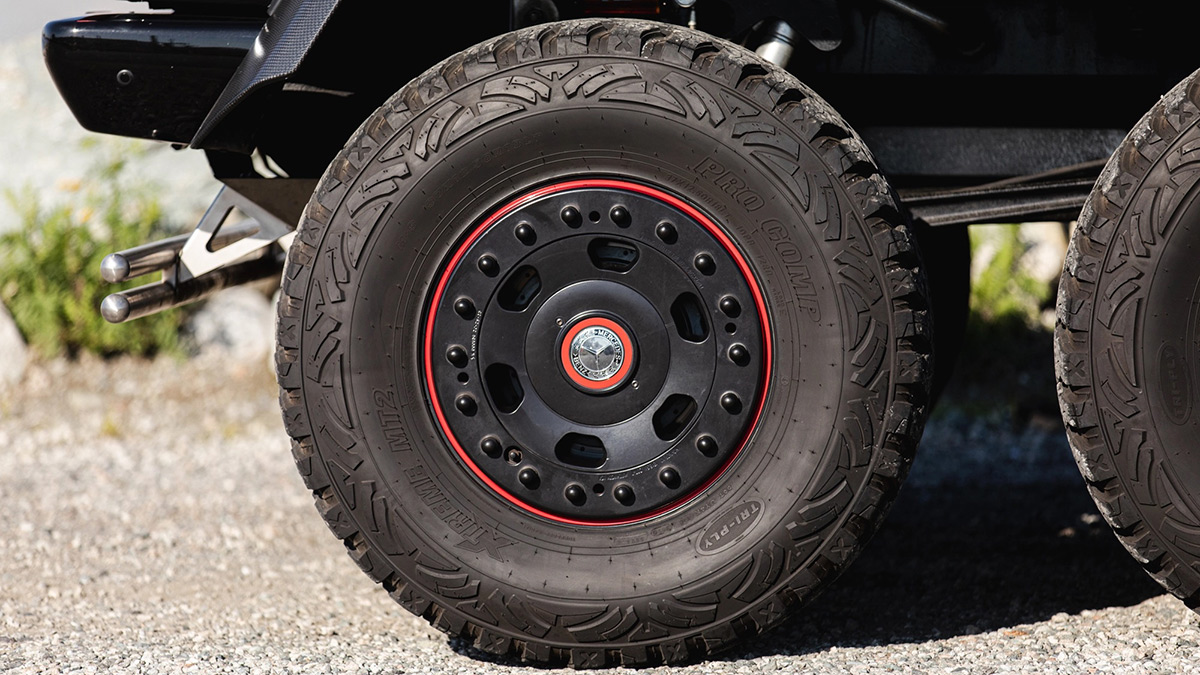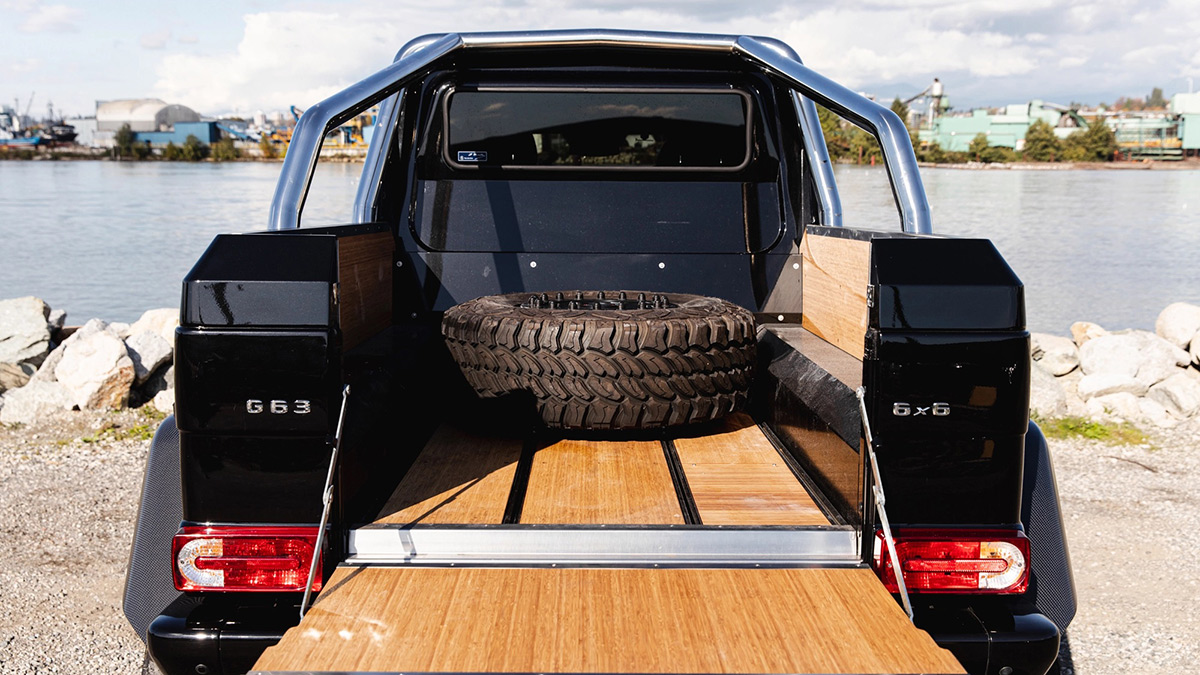 ADVERTISEMENT - CONTINUE READING BELOW ↓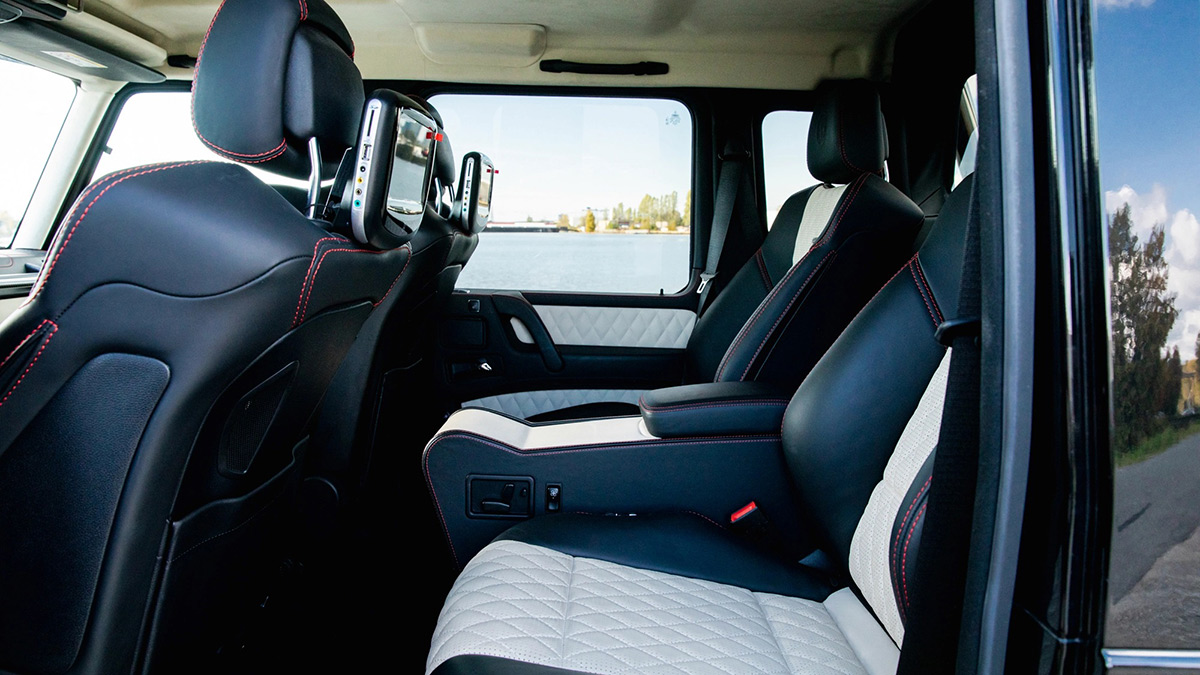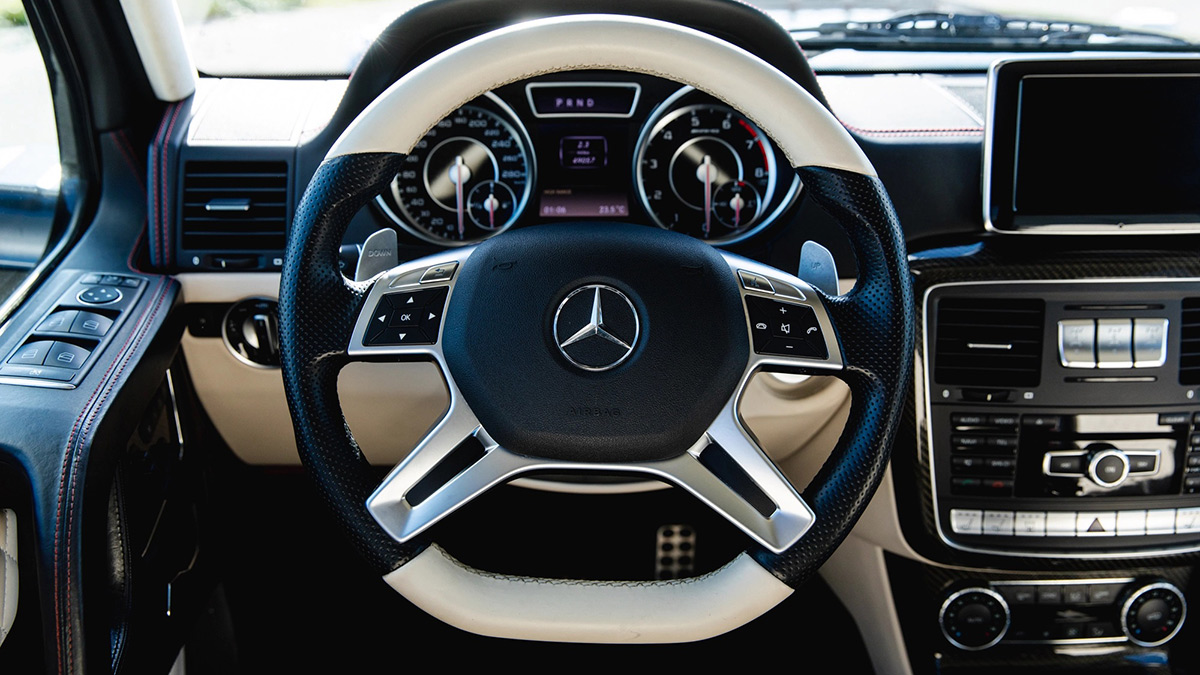 ADVERTISEMENT - CONTINUE READING BELOW ↓