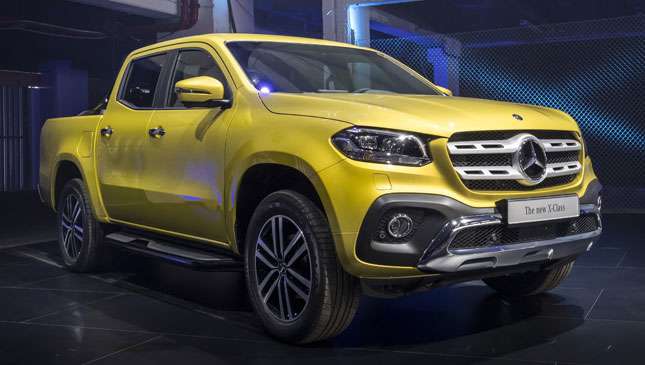 Last month, Mercedes-Benz pulled the covers off its first-ever pickup truck: The X-Class. It looks just like a regular pickup you would use to haul cargo and brave rough terrain, except for the fact that it has that three-star badge and all the amenities that go with it.
While there's no official word yet on whether we'll see it on our streets, it got us thinking: How well would a luxury pickup fare in our market? After all, those vehicles were designed to carry loads and take abuse, which seems counter-intuitive when you slap a Mercedes badge on it. To find out more, we asked veteran Mercedes-Benz designer and fellow Filipino Wini Camacho for this thoughts on why a consumer would opt for a high-end pickup. Camacho was part of the team that designed the original X-Class concept.
"It's the same reason if you buy a car: You have a choice between an entry-level car and then, say, a Mercedes-Benz," Camacho explains. "Why do you buy a Mercedes-Benz? It's reliable, it's a beautiful car to drive, it's comfortable, you can drive it long distances and you don't feel tired.
ADVERTISEMENT - CONTINUE READING BELOW ↓
"It's the same thing with a pickup truck. Yes, you have that utilitarian part of it, but you also have a car that you can drive every day and feel comfortable about it, you can do road trips in it, you feel very safe in it, and it doesn't tire you to drive long distances. It's pretty much the same reason why you would buy any other Mercedes-Benz, but [with the X-Class] you have a lot of space to carry things."
Seems simple enough when you put it in those terms. How well it would do here if it launched here remains to be seen. If you had the chance, would you pony up the money for an X-Class?
ADVERTISEMENT - CONTINUE READING BELOW ↓
Recommended Videos