The Covenant Car Company took MG Philippines under its wing in October 2018, and it's safe to say that the carmaker has made quite some noise over the past months. Not only do we see the extra efforts being made to put the brand out there, we're also starting to see more cars with the octagon badge plying the streets of the metro.
And MG Philippines doesn't seem to be slowing down its push to market its products anytime soon, as it has recently announced its latest promo for 2019. Check it out: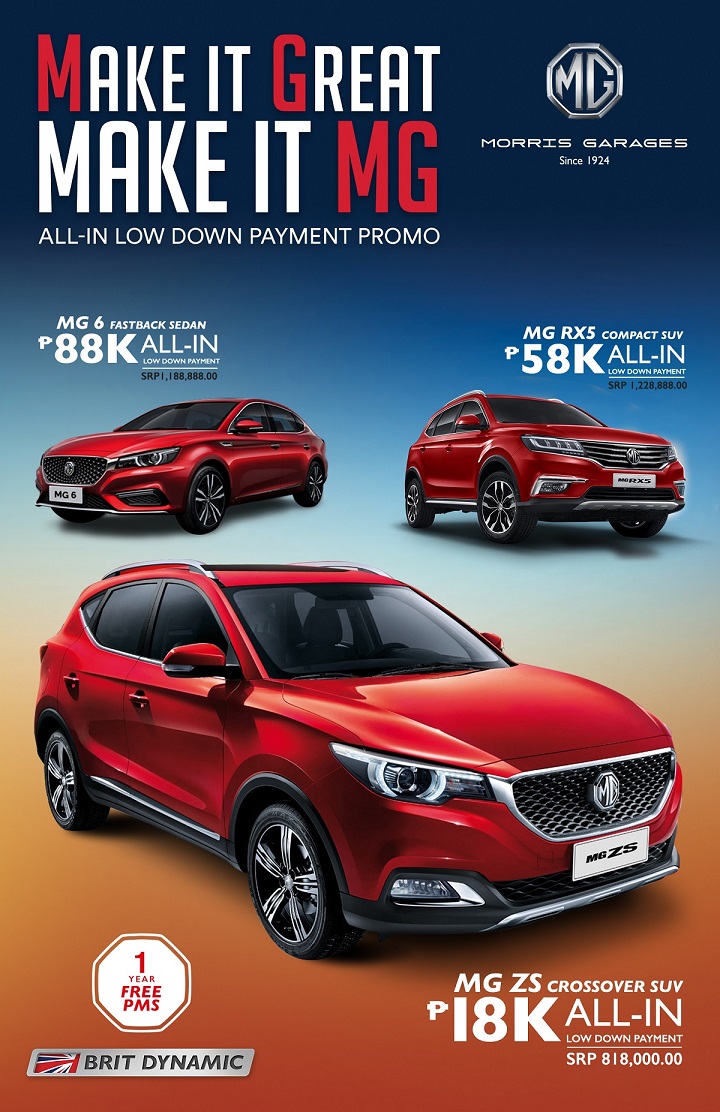 From now until the end of September, potential buyers can avail themselves of low down-payment deals on MG's latest vehicle lineup through the Make it Great, Make it MG promo. The MG ZS crossover SUV can be acquired for a down payment of as low as P18,000, the MG RX5 compact SUV for an initial payment of P58,000, and the MG 6 fastback sedan for a cash-out of P88,000.
Of course, each purchase of a brand-new MG still comes with a warranty of five years or 100,000km—whichever comes first—and free periodic maintenance service for one year. Those who choose to buy through this promo will also enjoy the same perks as any MG owner, with the Mobile Garage and MG HERO services.
If you've been looking around for a new car for a while already, you might want to check this offer out. You can see more details of the exclusive promo below.