This article is part of a series produced for MIAS. To view other articles,
click here
.
The first MIAS was held in 2005 with only about 8,000 square meters of indoor exhibition space and outdoor displays. Since then, the show has grown quadruple in size and tripled in visitor count over the years. It has been an annual venue for car brands to introduce their newest models in to the buying public. Since 2005, it has been a partner of various organizations like the AAP, the Car Awards Group, Inc. (CAGI) and TRS (Tuason Racing School), all staunch advocates of road safety.

Despite holding the event in two compounds, namely the World Trade Center Metro Manila (WTCMM) and Philippine Trade Training Center (PTTC), Worldbex Services International (WSI), the organizer of the event, has constructed several air-conditioned connecting hallways joining the four independent structures. From WTCMM's main building to its East Wing Tent Building, a 4,000sqm temporary tent building was also specially constructed to house its automotive aftermarket displays to provide additional floor area for more exhibits and a food court area. The new layout provided a seamless connectivity from WTCMM to PTTC, where the custom and classic cars are displayed. This allows visitors to move from one building to another without having to go outdoors. This year, another 3,000sqm of exhibition floor space has been added to house the "Truck Pavilion", showcasing the country's leading commercial vehicle and truck brands, making the MIAS as the country's biggest and leading automotive event.

Visit the Manila International Auto Show from March 30 to April 2, 2017 with show hours from 10am to 10pm daily (Thursday to Sunday) at the World Trade Center and Philippine Trade Training Center. Entrance ticket to the show is Php100 with a 20% discount for senior citizens.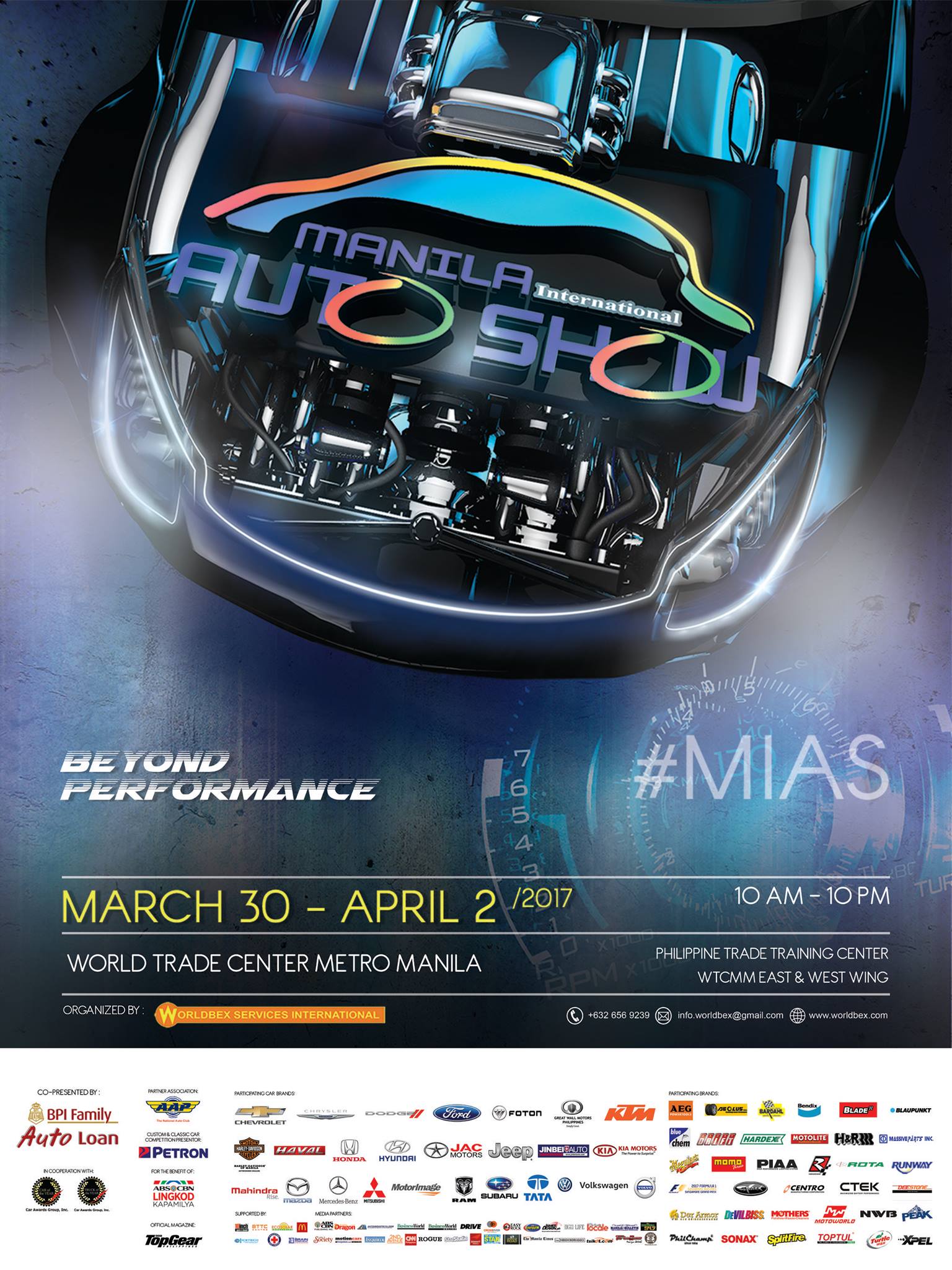 This article is sponsored by MIAS.