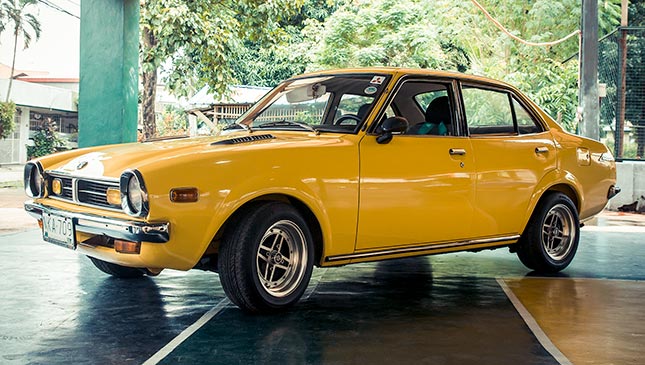 Long ago, before the Greenhills Promenade was even remotely an idea, the parking lot in front of the Greenhills Theatre would fill up with all sorts of cars starting at 9pm. Toyota was fully represented with KP Starlets and Corollas of the TE and KE varieties. Flying the flag for Mitsubishi were '70s and '80s Lancers and Galants. There were also various Opels, Isuzus, Volkswagens, Mercedes-Benzes and American muscle cars to gawk at. Many budding gearheads (like me) fell in love with those models, which became old-school gold as time went on.
ADVERTISEMENT - CONTINUE READING BELOW ↓
Last October we were fortunate enough to feature Jun Cobrador. This quiet, unassuming man kept a trio of gorgeous, first-generation Lancers modestly tucked away in a subdivision in Marikina. Of the three cars, this yellow 1976 four-door struck us the most. It was first owned by his father in the province, and was sold to Jun for P20,000 in 1989. Not a Lancer guy at first, he slowly fell in love with the car and started educating himself with the help of friends and the Internet. Today, that knowledge and network help him keep the Lancer in great shape. He has bits and bobs on it that any old-schooler will either love or envy, or maybe even both.
Let's start with the shape, which clearly has an abundance of flowing lines and curves. That right there is super-fresh sheet metal with minimal filler. About 90% of the chrome is straight and fresh. Mint-looking tail and front lenses would make you think the car is just five years old. The pristine-looking coat of yellow paint was sprayed in 2002, and we're told that the yellow front foglamps with the Lancer logo are very rare pieces.
ADVERTISEMENT - CONTINUE READING BELOW ↓
Recommended Videos
Step inside and you can let the funky '70s Japanese dashboard transport you back in time. The seats aren't period-correct, but they are definitely Mitsubishi-enthusiast-correct. They're OEM Recaros lifted from a Pajero Evolution, and they give Jun the comfort he wants.
The car has been slightly dropped according to Jun, giving it a muscular, hunkered-down look over its wheels. Those four rollers, meanwhile, are relatively rare 13in Enkei/ Colin Cross Fever wheels. But this set is just one of at least three wheel-and-tire combos that Jun has for his cars. In his garage are numerous other sets of Enkei and Compomotive rims that he can swap around on a whim. Of his three Lancers, however, only the yellow car enjoys the luxury of using the very mint and very original steel wheels, complete with center caps.
Another point of nostalgia is the engine. The 4G32 Saturn engines burble distinctly. And the moment Jun fires this one up, it's like we were teenagers once more. But we ought to tell you that there's also a Mitsubishi Cam 4 in there, which is a street cam and helps give off a nice, aggressive note on idle. Step on the throttle and the Weber 32/36 progressive carb makes its presence known. Not as much as DCOEs, but it's definitely not the stock Solex carburetor in there.
ADVERTISEMENT - CONTINUE READING BELOW ↓
Now, this car isn't perfect. It's not even what we'd call a car-show build. But it's nevertheless great build. It's got a great story so far, and it'll have a greater one if it manages to stay in the family. It was the first of Jun's trio, and most probably the catalyst of his Lancer-loving happiness. As for us, maybe it's the nostalgia of it all, or maybe it's just the old-schooler lurking inside, but we're just happy we got to see this car in person and share its story.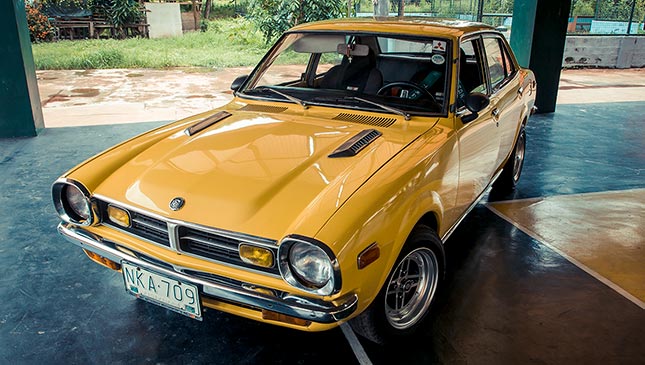 ADVERTISEMENT - CONTINUE READING BELOW ↓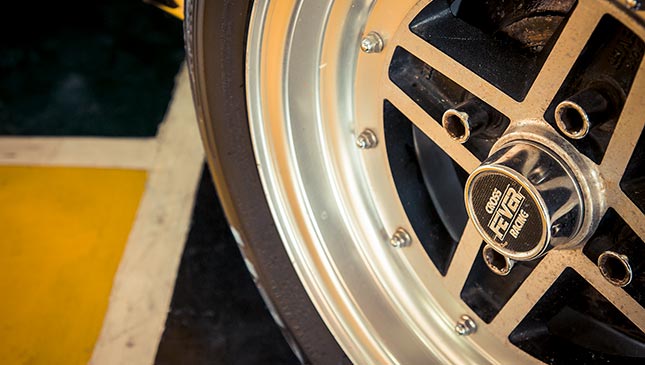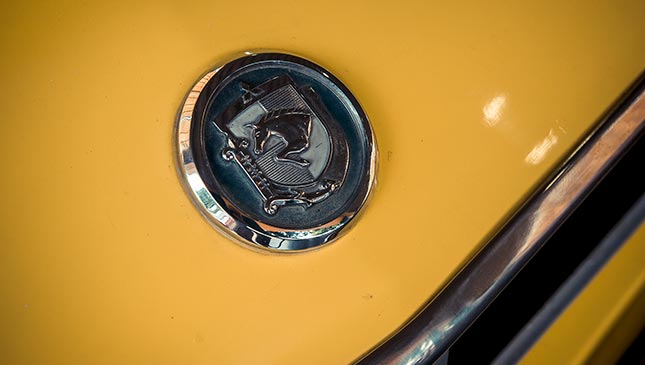 ADVERTISEMENT - CONTINUE READING BELOW ↓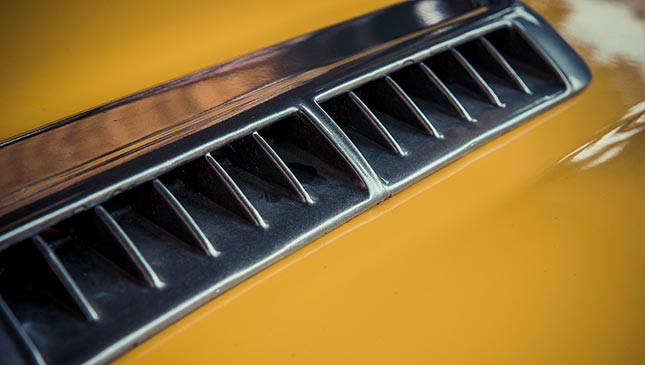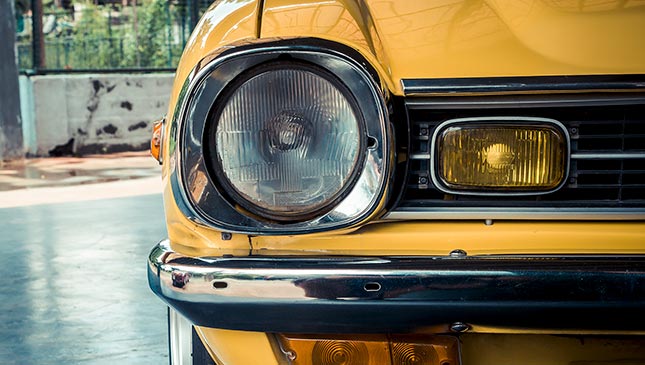 ADVERTISEMENT - CONTINUE READING BELOW ↓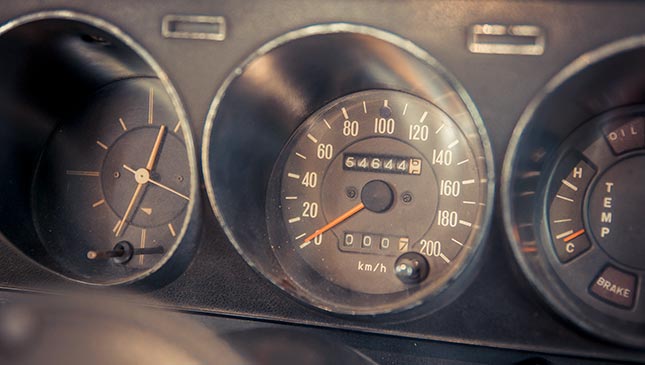 ADVERTISEMENT - CONTINUE READING BELOW ↓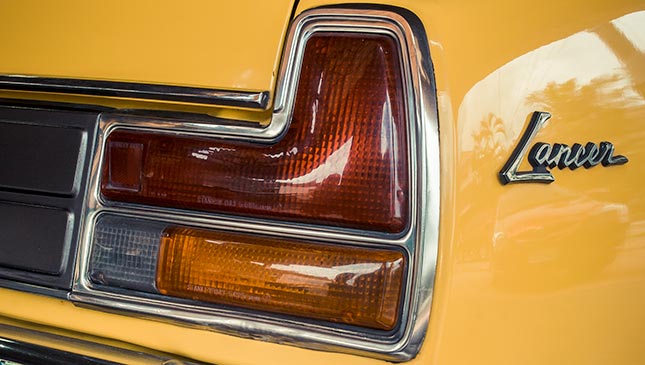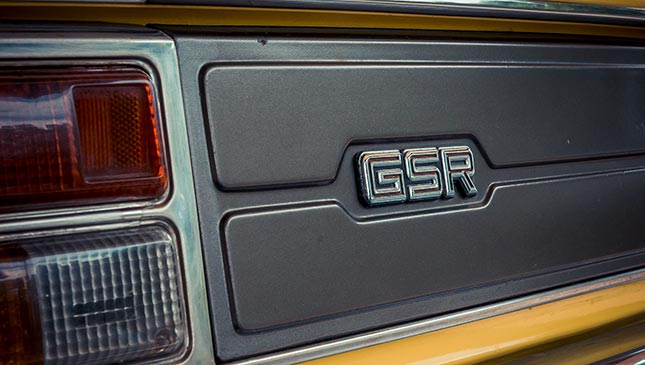 ADVERTISEMENT - CONTINUE READING BELOW ↓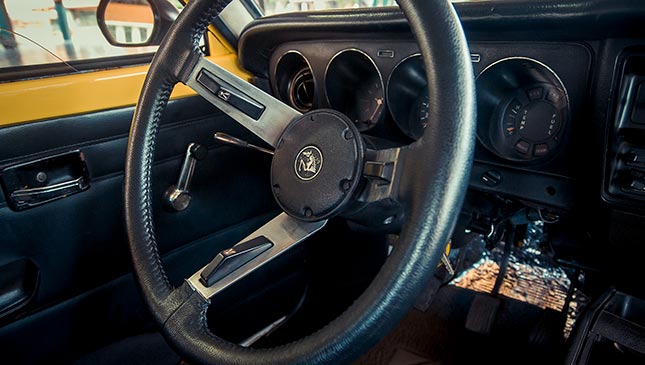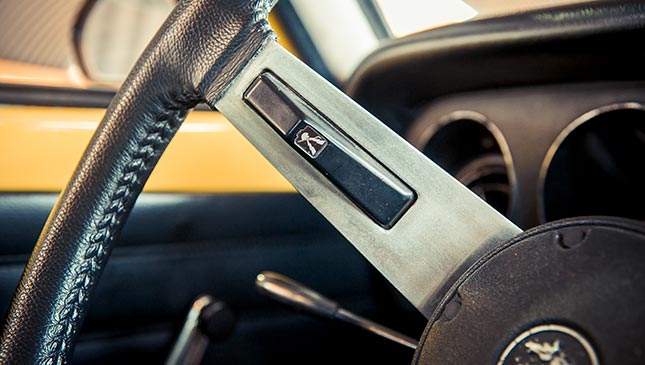 ADVERTISEMENT - CONTINUE READING BELOW ↓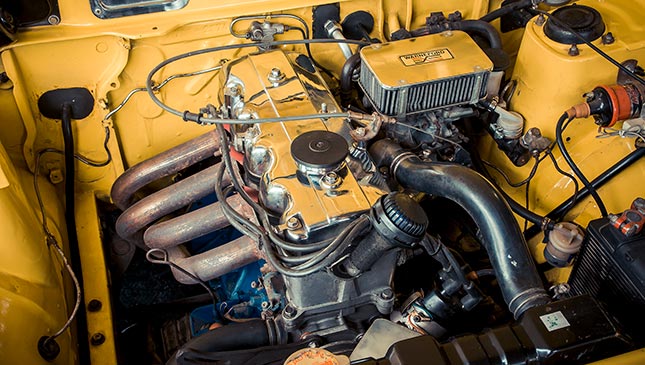 NOTE: This article first appeared in Top Gear Philippines' December-January 2018 issue.