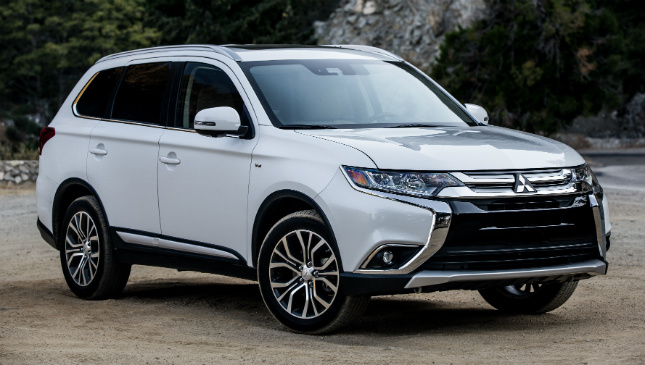 It's been a long time since we've seen the Mitsubishi Outlander in local dealerships. The ASX has seemingly taken its place as Mitsu's five-seater crossover offering in the country, and that's a shame, because we honestly wish we could have both. The old Outlander handled like a taller Lancer, so we can only imagine that the current one is even better.
Why do we like it so much? For one, it was one of the original crossovers. Long before diminutive SUVs became all the rage, the Outlander was already playing that role in a lot of markets.
It also now comes as a plug-in hybrid electric vehicle (PHEV). You've probably seen the unit during a local motor show or two over the years. While we don't have the facilities yet needed to support such vehicles here, it'd probably do our smoggy environment some good if we had more of them on the road. It'd be a good time to bring in a PHEV price-wise, too, considering hybrids are now exempt from additional excise tax.
Continue reading below ↓
Recommended Videos
But PHEV aside, it'd be great if Mitsu offered the Outlander here with a diesel option. While oil burners are seen as archaic in a lot of other markets, they're still the preferred option in our traffic-stricken, budget-conscious country. Not to mention that fuel prices have skyrocketed since the start of 2018, and fuel economy is a massive concern for every Filipino motorist today.
In the US, the Outlander is currently offered with either a 2.4-liter inline-four or a 3.0-liter V6. Great for US interstates, sure, but hardly ideal for slogging through our kind of hellish traffic.
In the near future (Mitsubishi estimates by around 2020), the next Outlander will share a platform with the Nissan X-Trail as part of Nissan's majority stake in the company. Given all the efforts that Nissan has put into future-proofing its cars with the latest tech features, a shared platform can only mean good things for the next-gen Outlander.
What do you guys think? Would you welcome the Outlander with open arms if it came back here? Let us know in the comments.