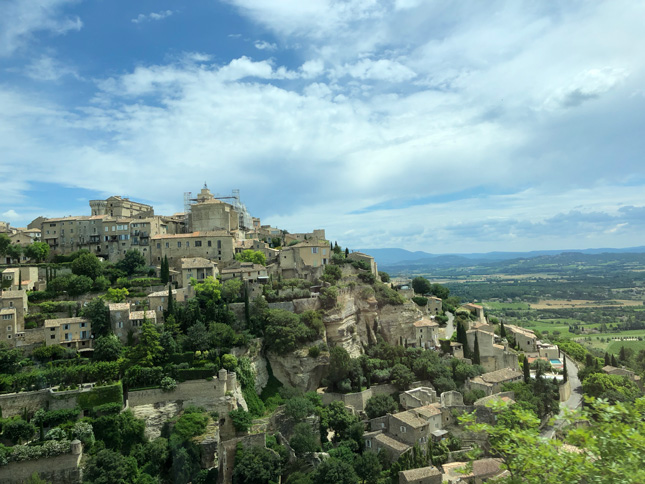 The French countryside is so beautiful it's frustrating. Powder blue skies, lavender fields, and buildings that wouldn't look out of place in a Game of Thrones set.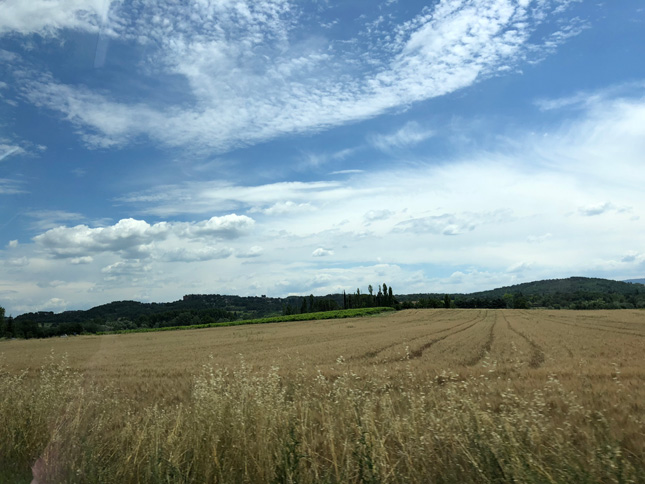 Continue reading below ↓
Recommended Videos
Mitsubishi Motors Philippines took me to this scenic setting to test-drive its new Outlander PHEV. This is the face-lifted version of the Japanese carmaker's plug-in hybrid SUV.
Most of us know what a hybrid vehicle is by now—two power sources, one electric and one gasoline-powered, alternating propulsion duties depending on the need. A plug-in hybrid has the additional benefit of a direct battery charger, to lessen its reliance on internal combustion.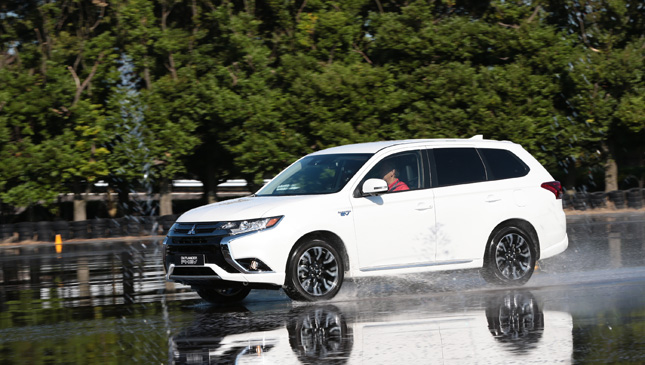 We're no stranger to the Outlander PHEV by now. It has graced a Philippine motor show or two, accompanied us during a local ASX drive to La Union, and showed us its handling capabilities in Japan during the activities of the 2017 Tokyo Motor Show (see photo above). And now I'm here in the Provence-Alpes-Cote d'Azur region of France to finally drive the Outlander PHEV.
After several encounters with it, this compact SUV should be familiar by now. But it still looks fresh to me.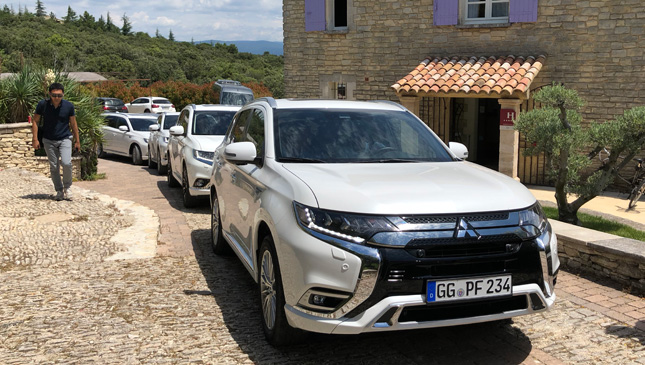 To call it an SUV is not a cop out. It won't do feats on dirt and soil like the Montero Sport, but it has the heritage of Mitsubishi's vaunted all-wheel drive system behind it. This has the genes of the Pajero and Lancer Evo. If you remember, the previous-generation Outlander already handled like a Lancer. This third generation has a rich lineage.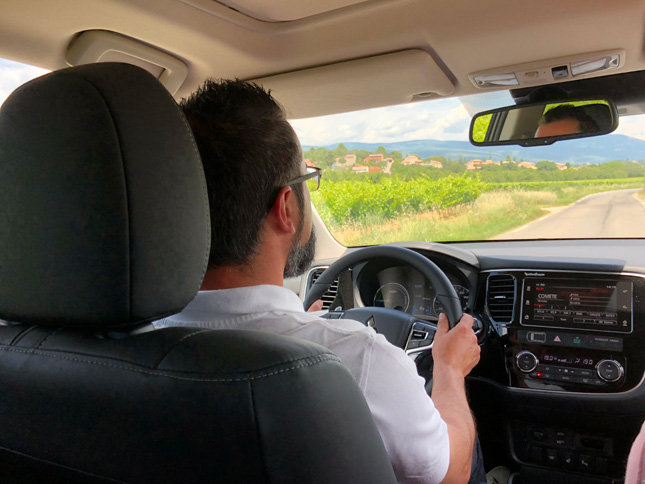 After being driven to our test location, it's now my turn behind the wheel. It's not a long test course, just a few kilometers around a picturesque resort.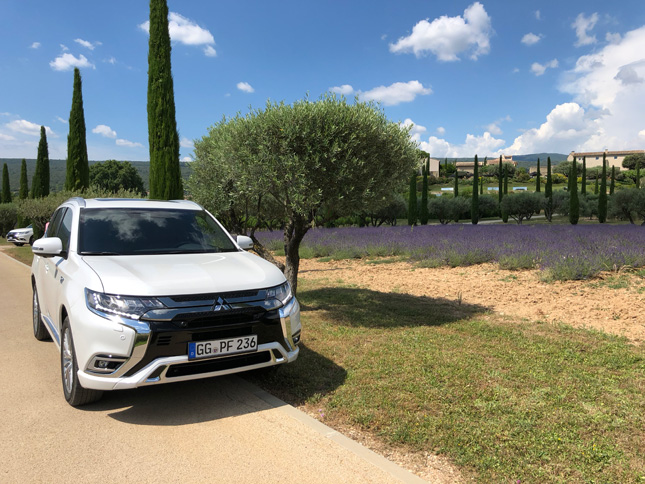 What impresses me the most is the powertrain. Power delivery is super smooth—like being pushed by a muscled guy wearing a silk shirt. This has none of the coarseness of diesel grunt. You have to experience electric torque to really appreciate how different—and exciting—it is.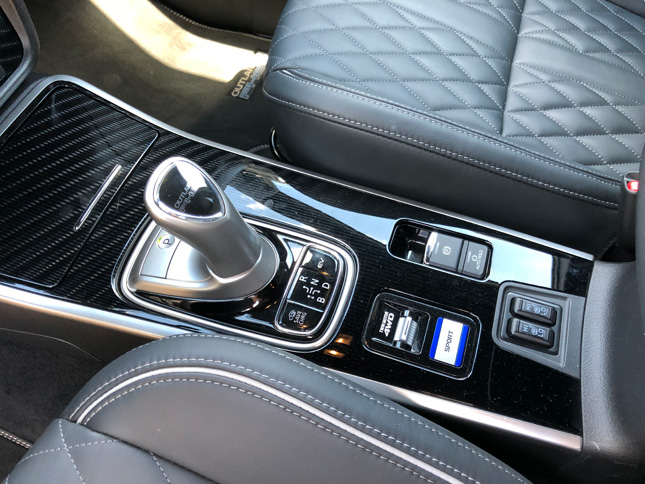 Handling is very car-like and inspires confidence. In the twisty roads of the old country I become a little giddy and do racing lines in the empty B roads. The traction from the AWD system and the generous torque are intoxicating. I almost wish there weren't a lead vehicle in front.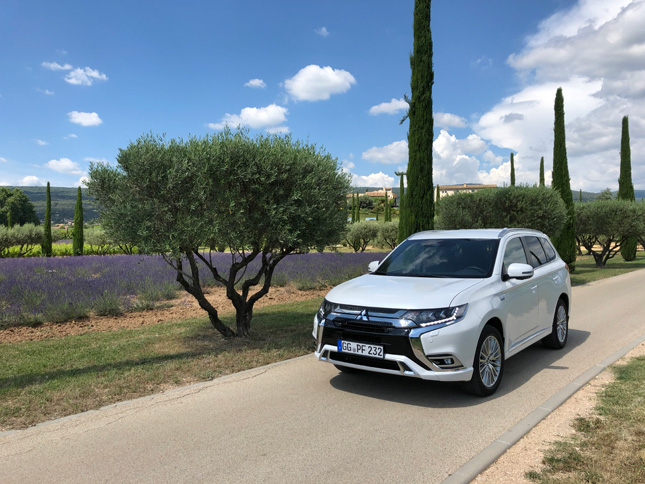 When the all-too-short drive is done, I do a quick once-over of the Outlander PHEV. With the battery pack located in the floor, it has a full cargo area in the back. There's enough for luggage and appliances. In other words, it stays true the 'utility' of its SUV nature.
The TRAIN act has made it more economically feasible for carmakers to bring in their hybrid and electric models, and there's growing clamor from our market for vehicles like the Outlander PHEV.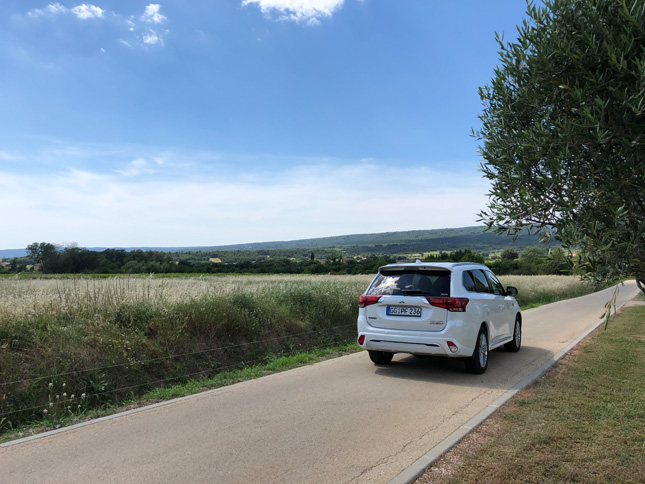 But tax discounts aren't enough. The government has to do more to make it more enticing for car brands to bring in their electric-powered variants. It should be part of a long-term vision to give us access to cleaner vehicles, without sacrificing the comfort and performance we expect from our cars.
When this happens, maybe someday we'll have cleaner skies and greener fields too. Just like the French.