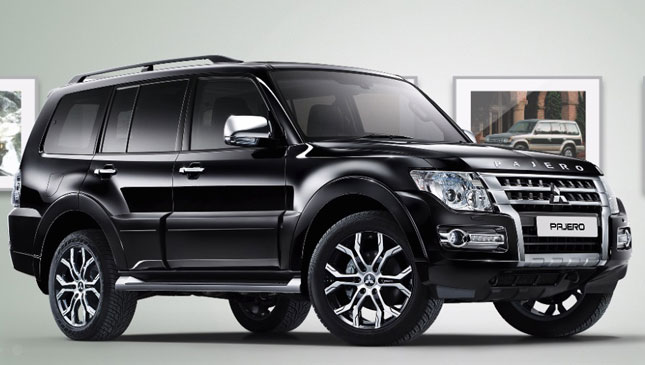 The Mitsubishi Pajero first debuted at the Tokyo Motor Show in 1981, and entered into production the following year. It's achieved legendary status since then in many ways, from multiple Dakar Rally wins to its image as a local status symbol here in the Philippines. The current generation (the fourth, if you're keeping score) has been around for 12 years now, which sort of begs the question: Does Mitsubishi still have any long-term plans for the full-size SUV?
Sadly, some markets are already saying goodbye. Mitsubishi Motors Germany recently revealed the Pajero Final Edition, which, like the name implies, will be the market's last version of the SUV. It's available in both three- and five-door iterations, limited to just 1,000 units. The smaller version is geared more toward off-roading, while the bigger one is a leather-lined people hauler. Both are powered by a 3.2-liter diesel paired to an automatic transmission and four-wheel drive.
The Pajero for our market currently comes with a 3.2-liter turbodiesel that puts out 189hp and 441Nm. Features include a luxurious leather-clad interior, a 6.5-inch infotainment monitor with smartphone connectivity, and automatic climate control. Its current price is P2,842,000.
Though some elements of the fourth-gen Pajero's design have aged over its lifespan--like the beefy haunches and huge spare tire cover, for example--it still retains the iconic look and feel that SUV owners have grown to love. The boxy shape, horizontal grille, and side-opening rear door are all still present.
While the 3.2-liter oil-burner can be thirsty compared to more modern powertrains, it still launches the vehicle with an agility belying its size. Oh, and the mere mention of its name still elicits gasps of admiration from people. It sounds cheesy, but a glance of the nameplate still gets responses like "Wow, pare, nice Pajero!" when others see you driving it. 
With markets like Germany now bidding the much loved SUV farewell, will our time to say adios be coming soon as well? Oil-burners are being phased out worldwide as carmakers pursue electification, so the future may not bode so well for the Pajero. What do you guys think?