"The detail on these wheels is crazy," I think as I reach out to stroke the hundreds of fillets framing each hole. "Bet they'd be a pain to clean." I drop to my knees to really get my nose in there, then flop onto my back, arms swatting at thin air as I gawp at the four cannon exhausts and admire the carbon weave on the diffuser.
At this point, I remember I'm not on an empty boardwalk under the Brooklyn Bridge exploring a new Lamborghini, as my eyes would have me believe, but in a small meeting room on the outskirts of Coventry surrounded by important people I've just met. Virtual reality is a wondrous thing, but it does make you look rather stupid.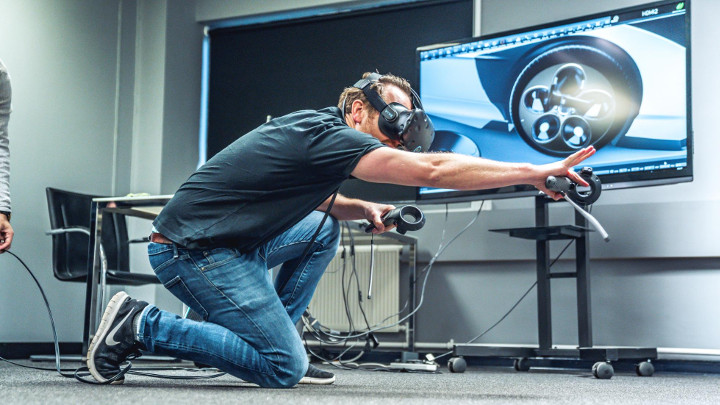 Continue reading below ↓
Recommended Videos
I'm here, on my knees, blindfolded in front of six men, because when gathering and researching the retro wish list you've just read, I uttered those immortal words: "It can't be that hard, can it?" 'It' being a retro reimagining of an automotive icon, rebirthing something lustworthy from the past into the modern age.
And what greater design icon to tackle than the daddy of pinups, the fuel to a thousand teenage fantasies? And—to make our job infinitely harder to pin down—a car that morphed from minimalist wedge to something surgically enhanced and entirely spoiled over the course of its 16-year life span: the Lamborghini Countach.
Miraculously, it turns out I was right. It isn't that hard at all. All you need are coloring-pencils and paper...then to throw them in the bin immediately and phone the team at Envisage, a one-stop shop for anyone—or any car company—that wants something designed or engineered, a concept manufactured, simply to give their in-house design team a kick up the backside with some healthy competition. Its client list includes Jaguar Land Rover, Bentley, Nissan, and Volvo to mention a few. Small fry compared with the big catch—a vague outline and woefully short timescale from the world-famous Top Gear publication. Sorry about that.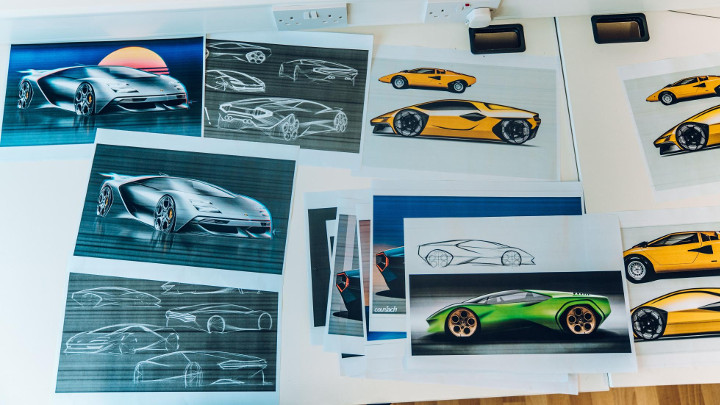 With little more than an e-mail brief (or should that be brief e-mail) and a couple of Google image attachments pointing them toward the LP500S with wing and flared arches, not the overcooked LP5000 QV, a team of three designers—Mike Mills, Aadil Hafiz, and Jong Bean Kim—set to work trying to make sense of the Countach's quirks in the context of a modern supercar.
Beginning with pencil sketches, then moving quickly onto 2D renderings, each designer fell down their own rabbit hole of discovery, emerging with ideas and solutions for problems like the Countach's perfectly square nose, now-banned pop-up headlights, irregular wheel arches, side sills that tuck uniquely under the car, brutally chopped rear end, and use of entirely flat sheets of glass.
Some cues were shoo-ins (quad pipes, arrowhead wing, telephone-dial wheels); others needed massaging (NACA duct on doors, arch shape, glasshouse), but after two weeks of brain dumping, sketching, consulting with the extremely handsome and talented client, and 3D modeling with only the Aventador's wheelbase and windscreen angle as a starting point, the results are in.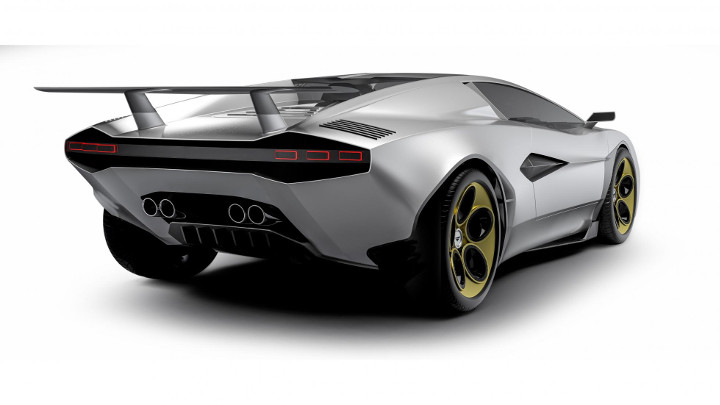 If your reaction is anything like ours, it probably involves a long, involuntary sigh followed by a need to lie down for a bit. Yet more compelling evidence that when applied with careful thought and skill, designing through a retro lens is a potent weapon.
Isn't there a new Aventador due soon, Lamborghini? Think we need to talk, after you check out the images in the gallery...
Modern Lamborghini Countach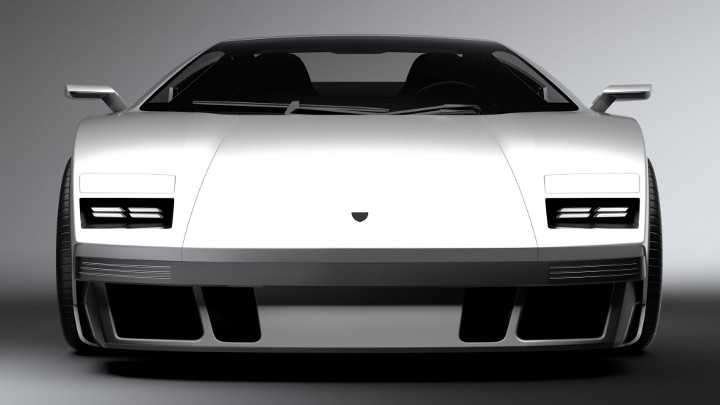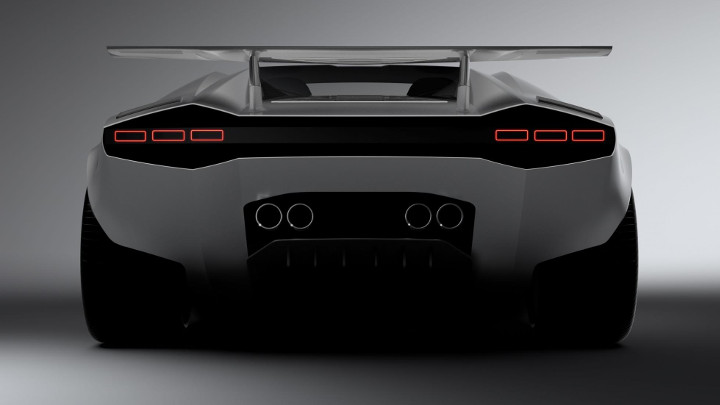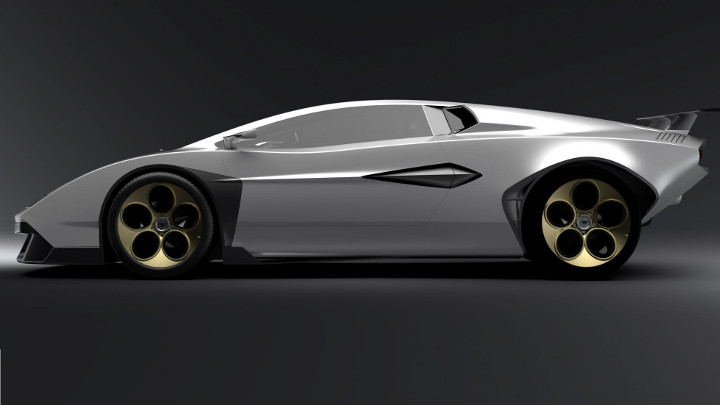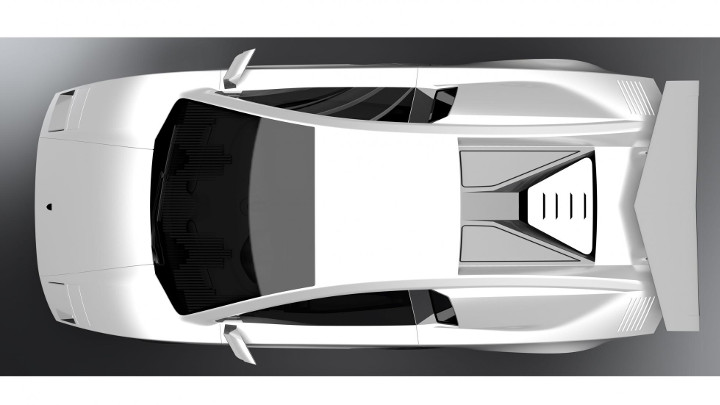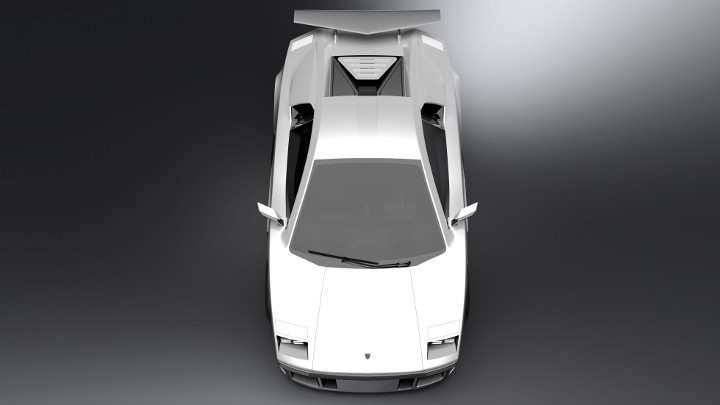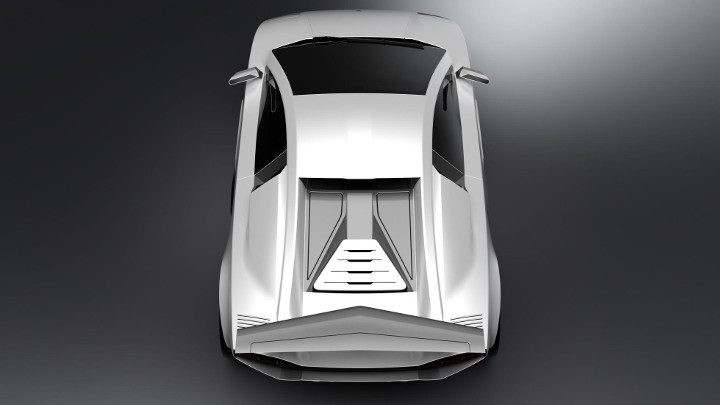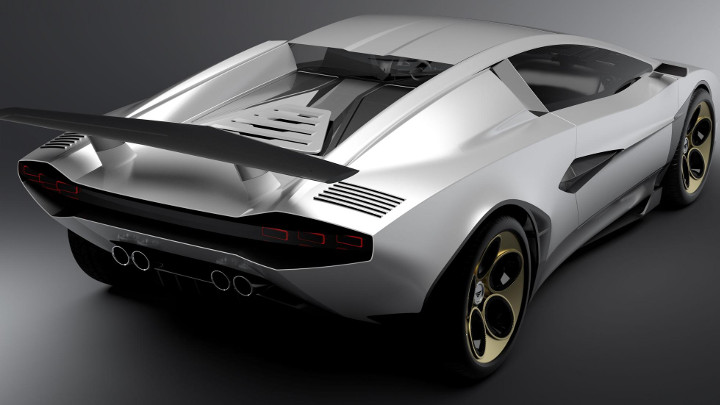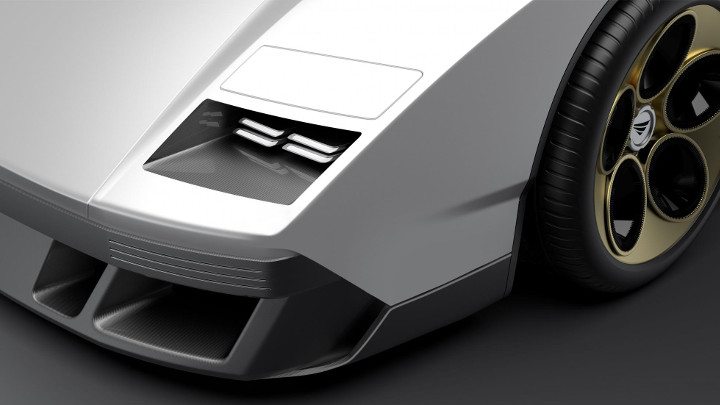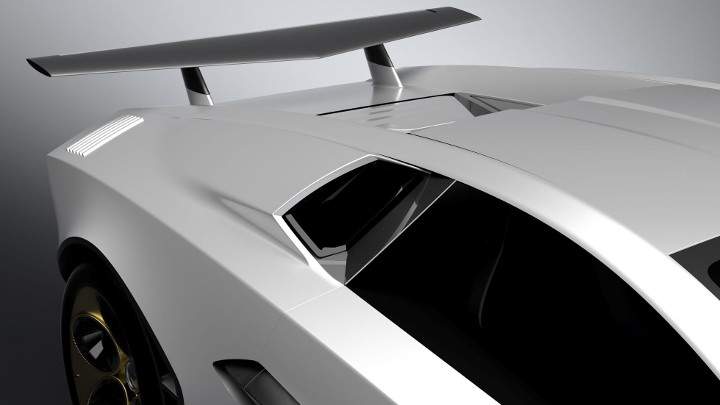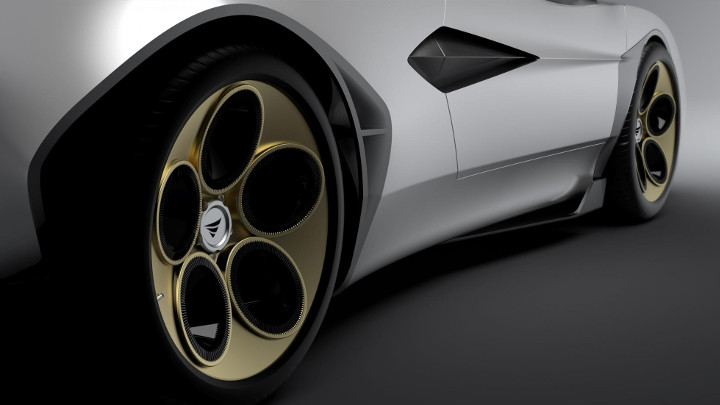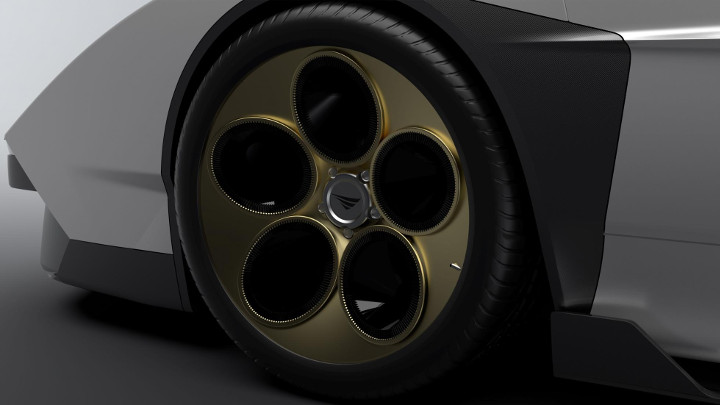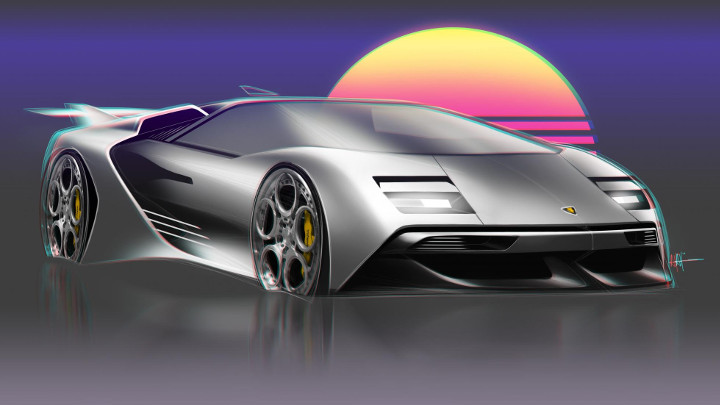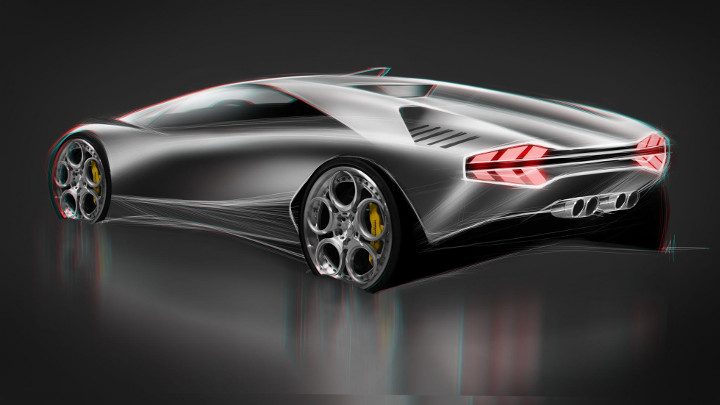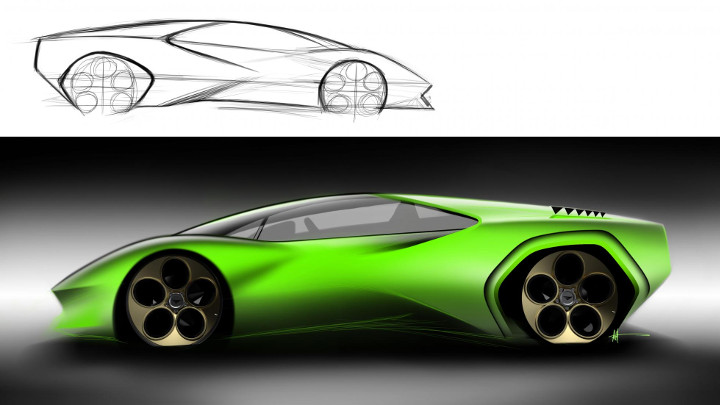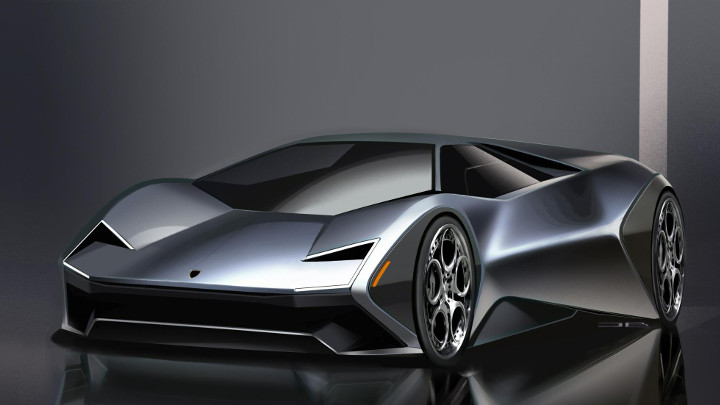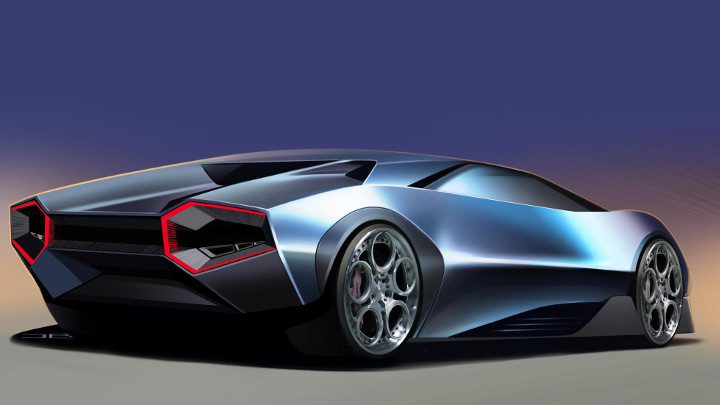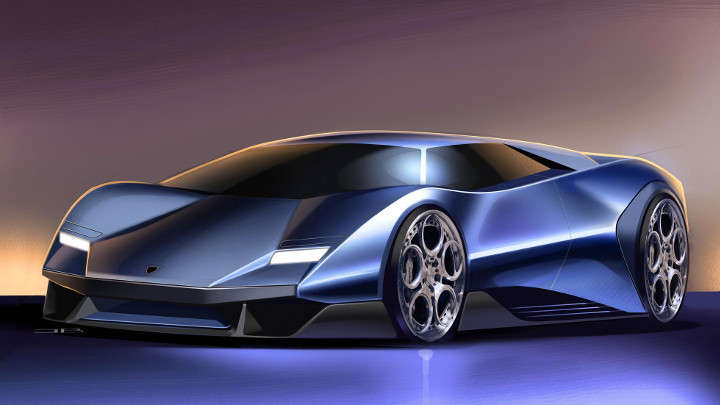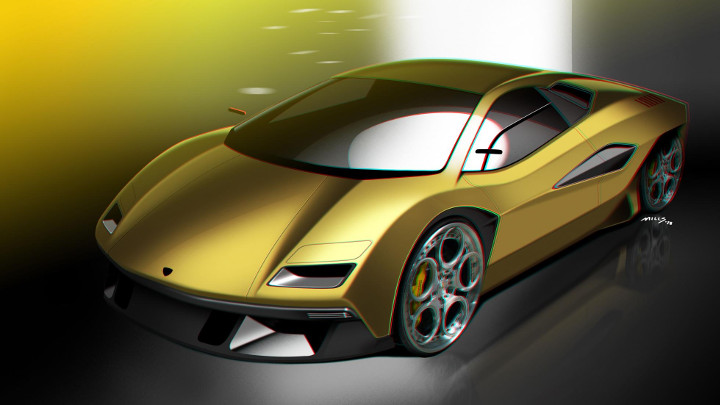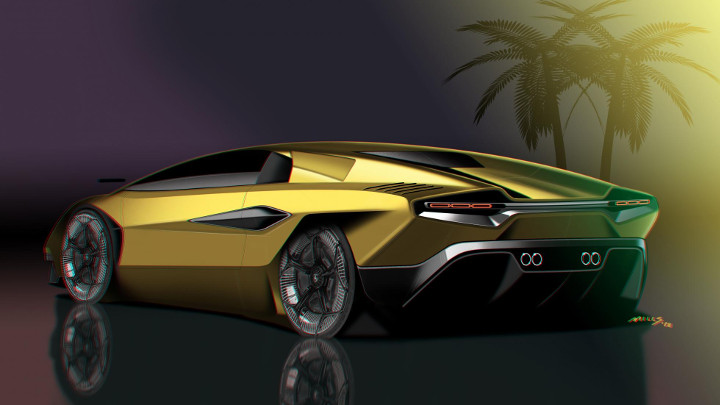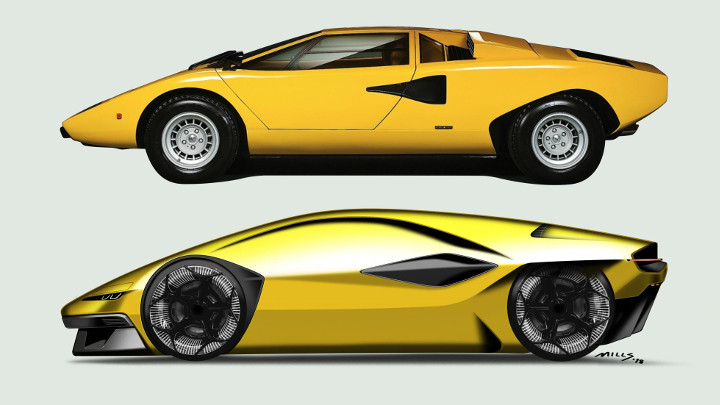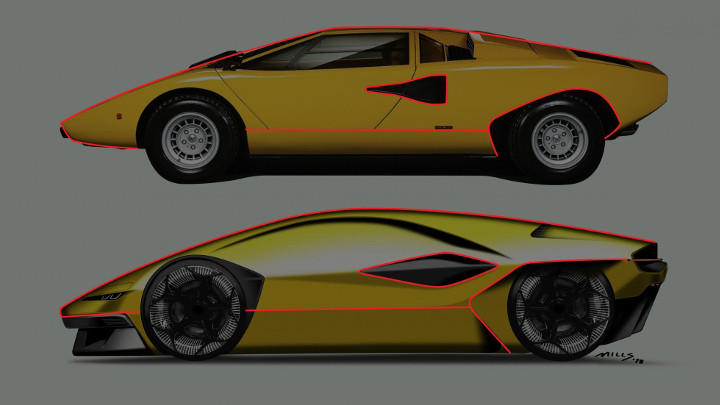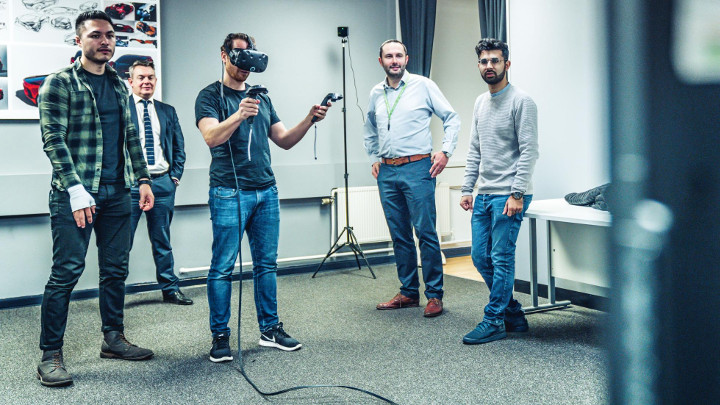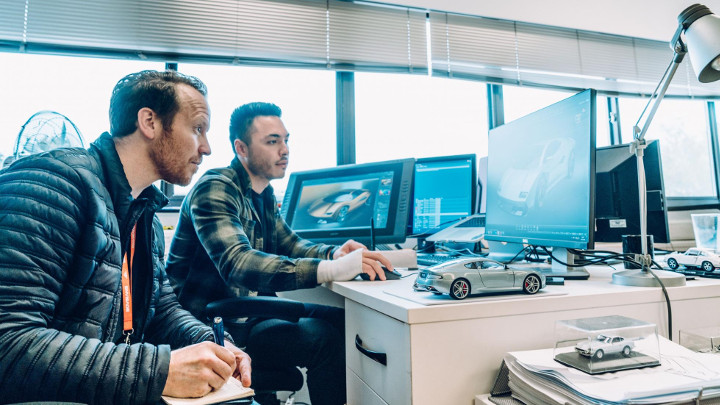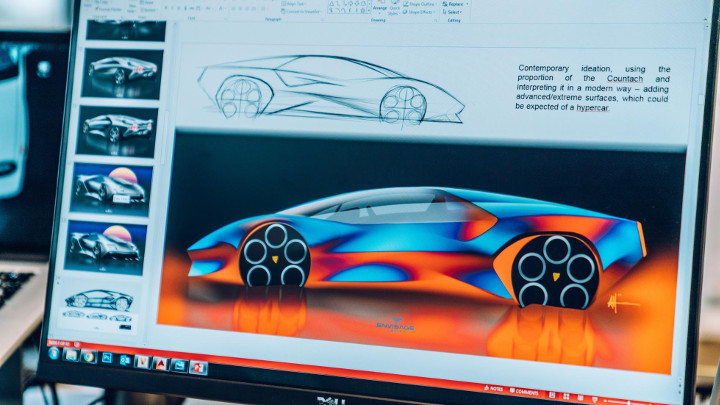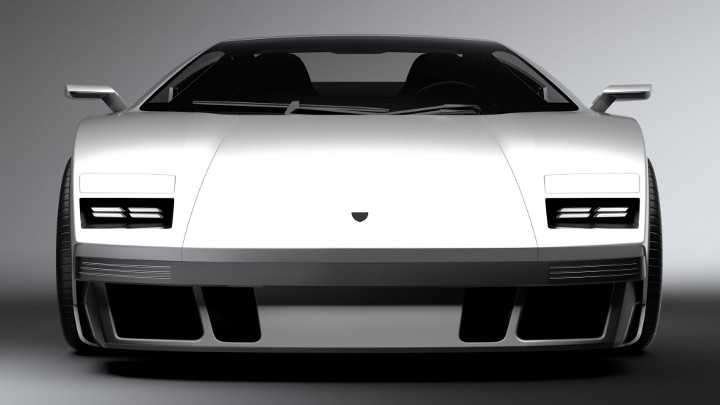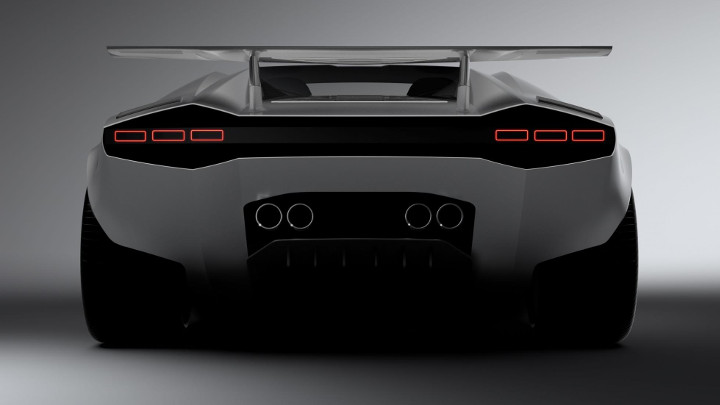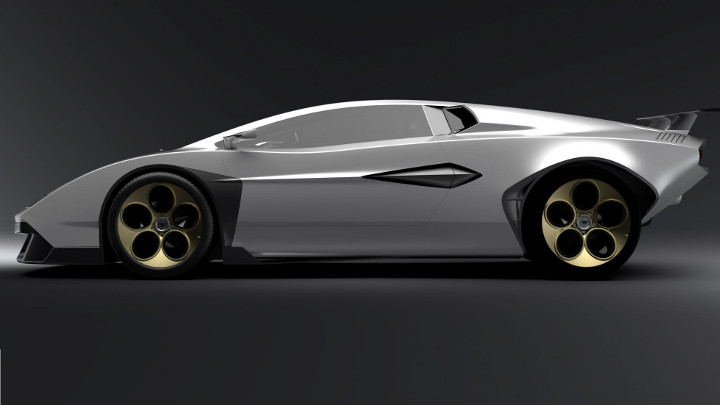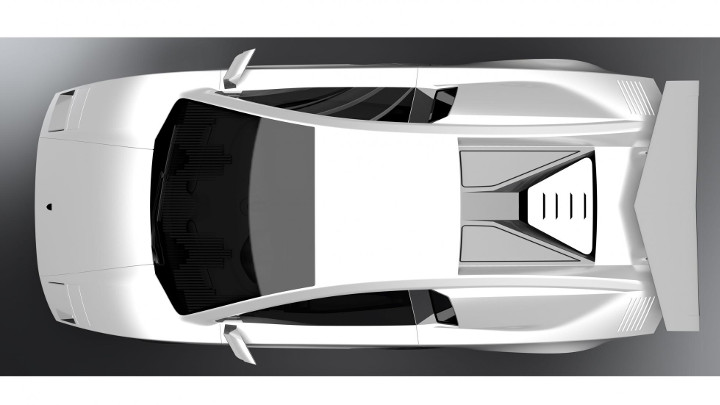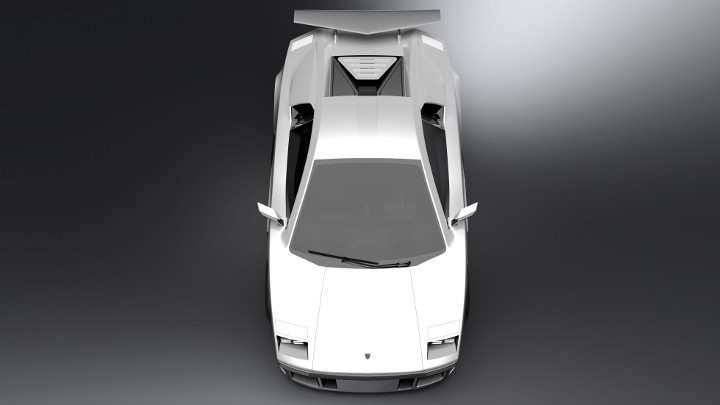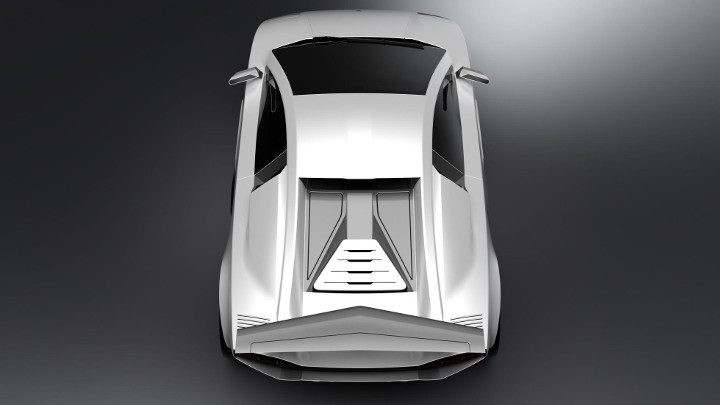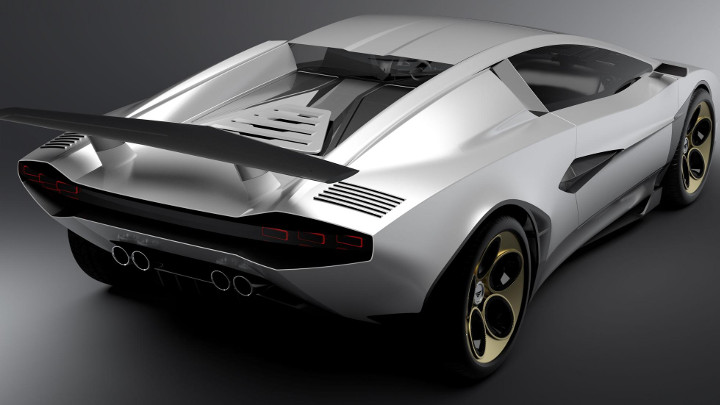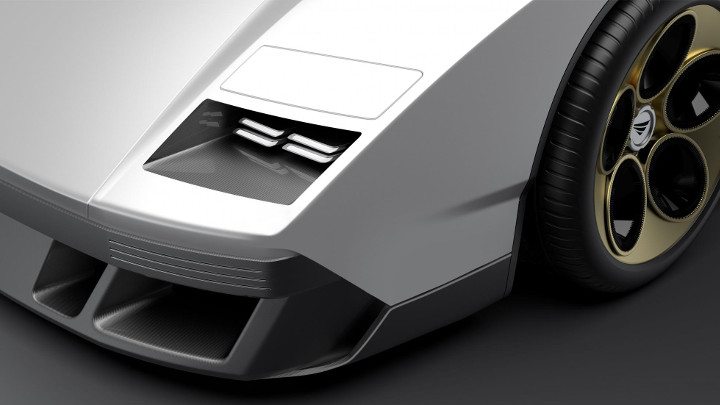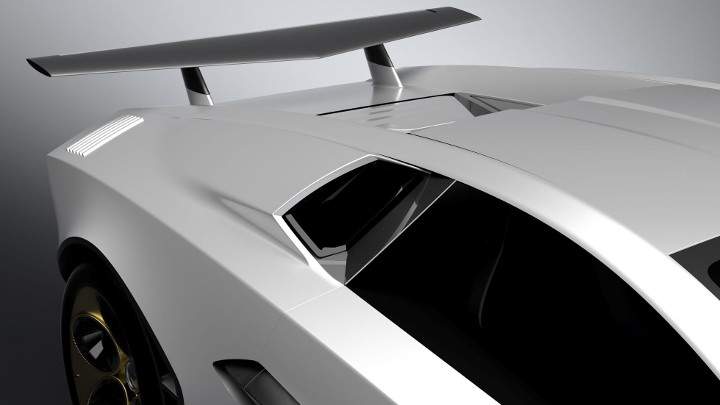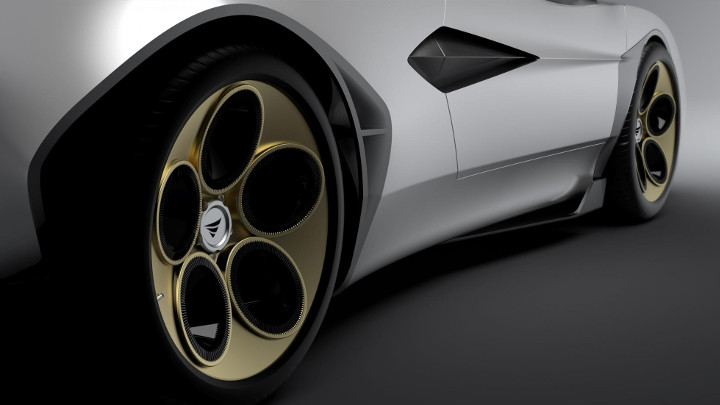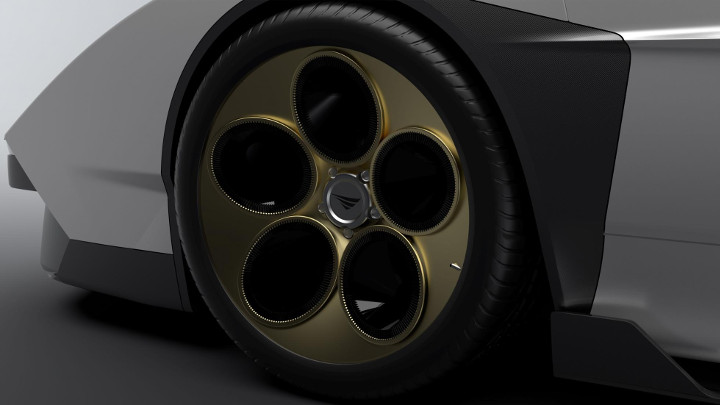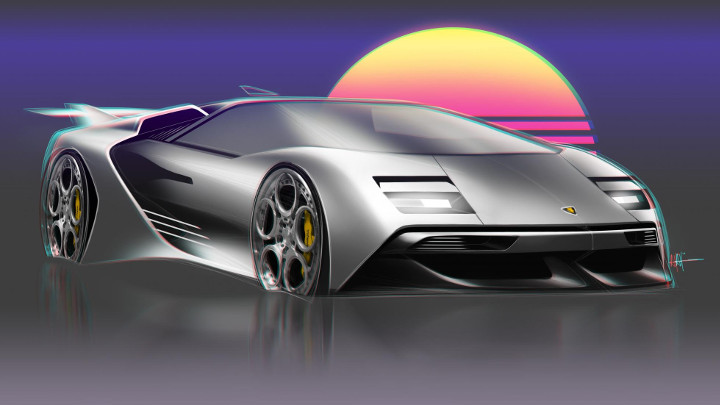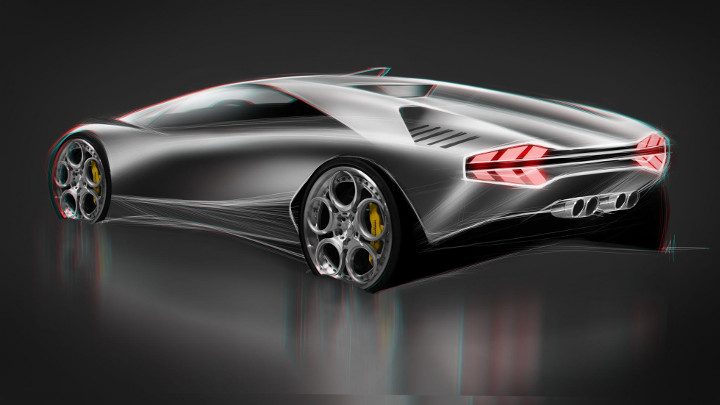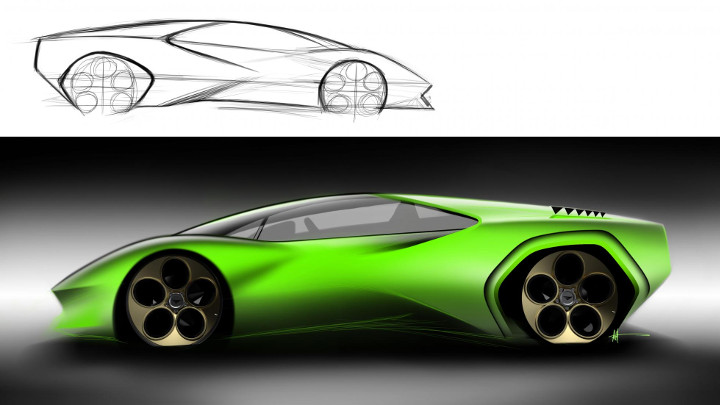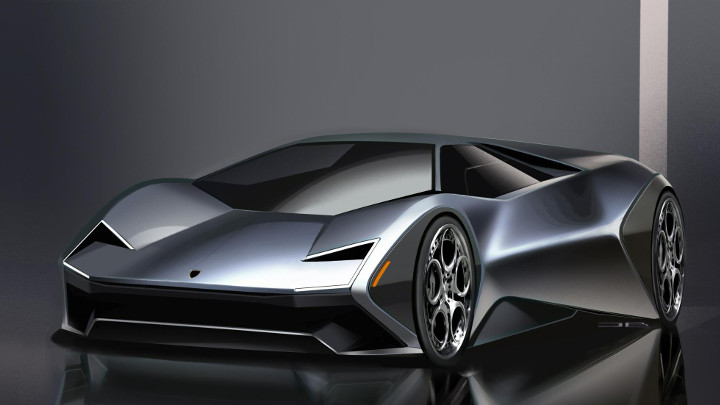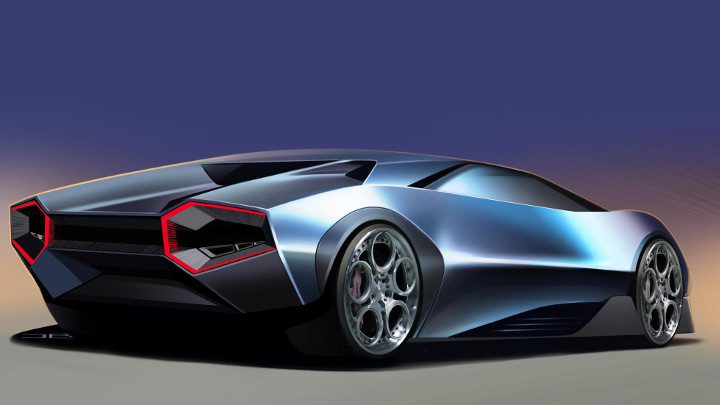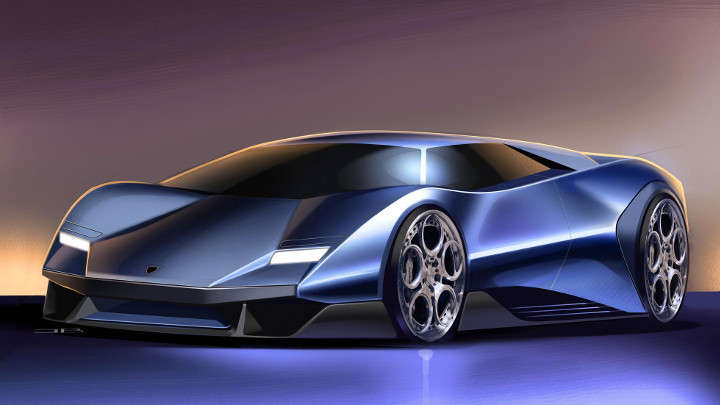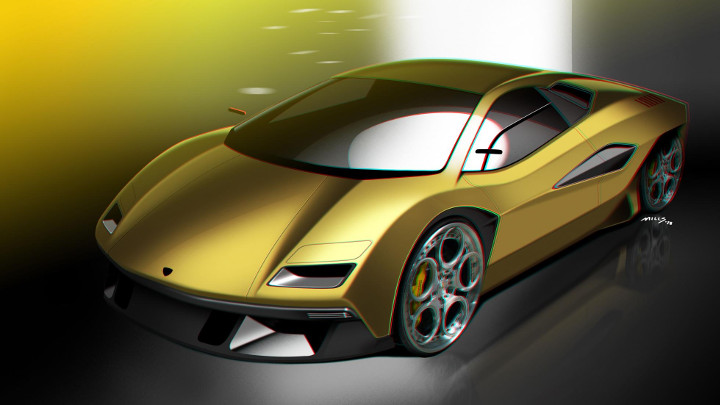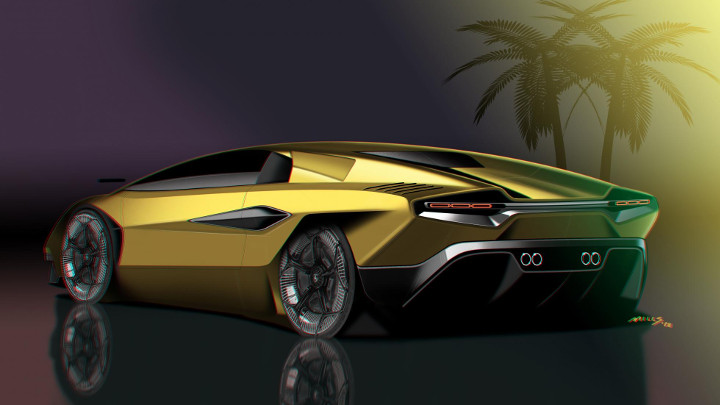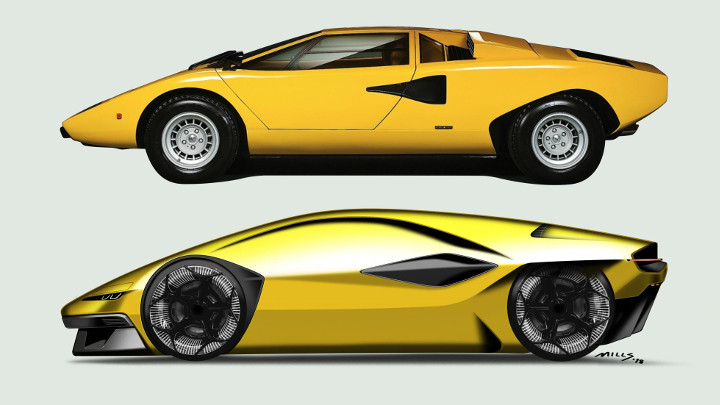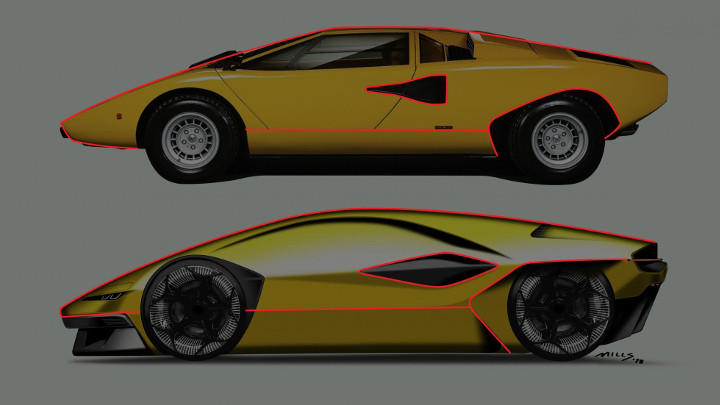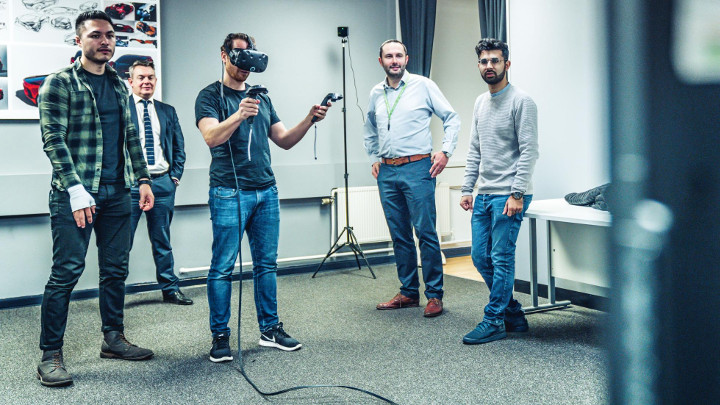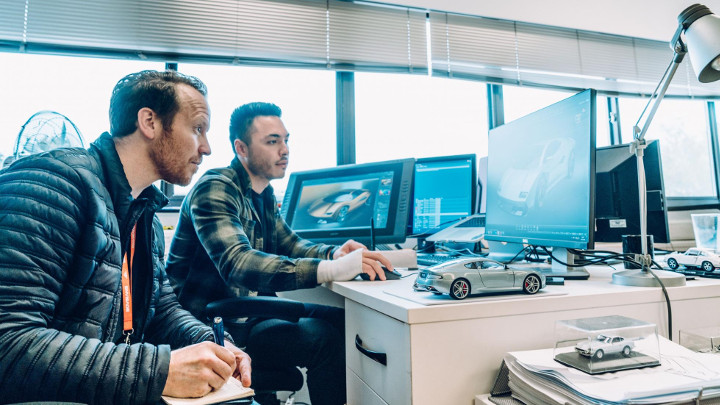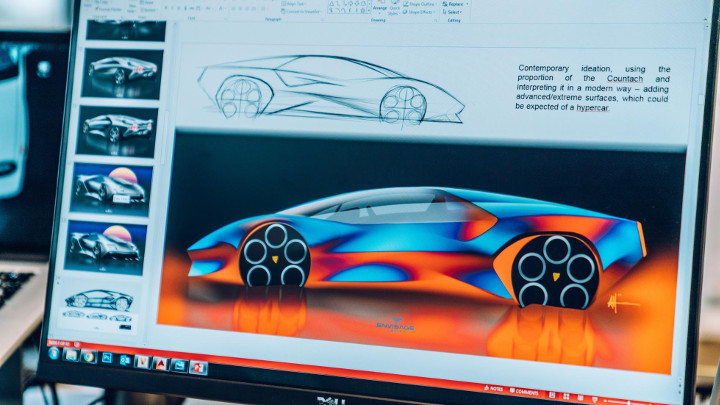 NOTE: This article first appeared on TopGear.com. Minor edits have been made.