The '80s were arguably local filmdom's pop era, and among the most iconic movies then were Bagets and its sequel Bagets 2. In the latter, the character Ponce, a car nut, was played by the late Francis Magalona. In real life, the car nut was Ramon Christopher "Monching" Gutierrez.
Monching is a family friend. We were both 14 when he arrived at my aunt's house driving a lowered, blood-red Toyota Corona wedge-type. I assumed it was a perk of being the son of Asia's Queen of Songs. A quarter-century had passed since we last hung out, and I was eager to catch up.
When I arrive at his quaint Fairview residence, Monching smiles broadly from behind the wheel of a stock SUV, proving that when people mature, so do their needs and tastes. Then I spot it, hiding in plain sight—a 1977 Cadillac Coupe de Ville. It's five inches too long to fit in his 18-foot- deep carport, and its hood is wide enough to support a queen-size mattress while concealing a 7.0-liter V8.
"I actually owned this car twice," Monching says, pointing to the old rose-colored coupe. "I used to drive it inside our village when I was younger." He inherited the car from his dad, but his priorities required him to sell it when he was building their house in Fairview. "Six years later, I was surprised to see that car languishing inside our old village." After several negotiations with the collector who owned it then, Monching towed the Caddy back to its rightful home.
ADVERTISEMENT - CONTINUE READING BELOW ↓
Apart from taking his acting very seriously ("It's the only industry my family knows"), Monching is a dyed-in-the-wool car fanatic. At eight years old, he was driving inside their village, sneaking out cars that his mother had outgrown. At 13, he got his first car, the red Corona from family friend Rod Navarro. Marriage to Lotlot de Leon at 19 eventually led Monching to sell his beloved Toyota. "Sayang 'yung kotseng 'yun but I had a family na."
Monching's entry into motorsports was almost accidental. "About 10 years ago, just before the Goma Cup (for racing), one of the drivers couldn't make it. I was asked if I could take the driver's place. Tapos, ayun, nanalo ako. Sometime after, I had to fill in again, tapos nanalo ulit ako. Then Mike Potenciano approached me and invited me to try out for his team. I mean, si Mike Potenciano 'yan. How can you turn him down? On my very first race, I started 14th on the grid and finished third. Not bad, I thought."
Monching intends to continue racing, but only when he isn't acting. "Siyempre, trabaho muna bago karera. That's what puts food on the table and sends my kids to school." For Monching, the adoration of Janine, Jessica, Diego and Maxine—his four beautiful children—is all the popularity this car-struck actor will ever need. (Steven Yu)
Note: This story first appeared in Top Gear PH's November 2009 issue.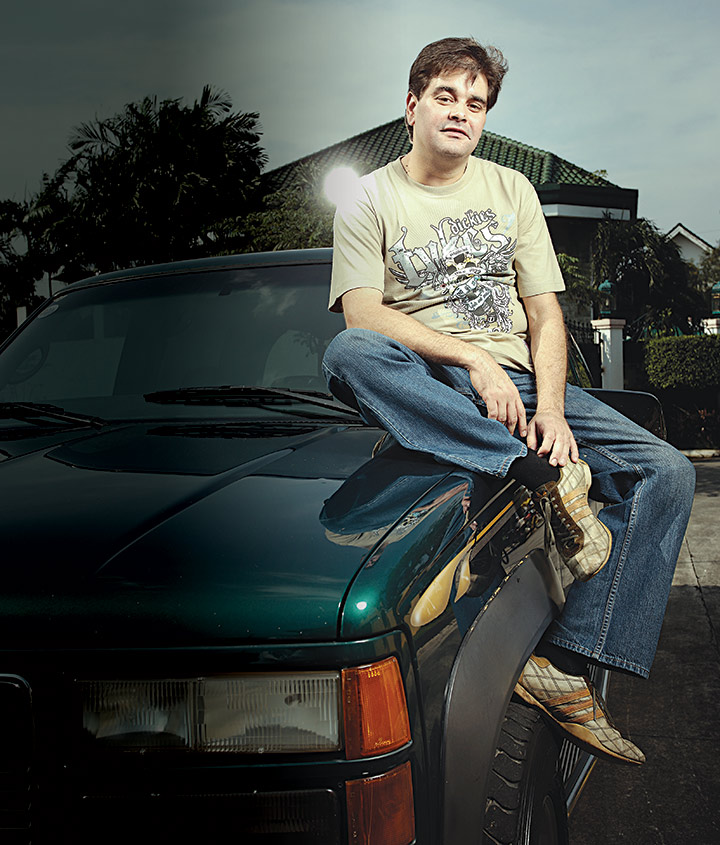 ADVERTISEMENT - CONTINUE READING BELOW ↓
Recommended Videos