Flying straight into the top spot as the world's most expensive Ford Mustang is a Shelby Mustang that did actually fly.
It's a 1965 Shelby GT350R prototype, driven—or rather flown—by one Ken Miles, the Brummie who had a hand in something called a 'Ford GT40,' a race called 'Le Mans', and was immortalized by the guy who played Batman. Over the weekend, this very prototype sold for a whopping $3.85 million (over P190 million) at Mecum Auctions' Indianapolis sale, eclipsing the $3.4 million (P167.8 million) paid for the Bullitt Mustang.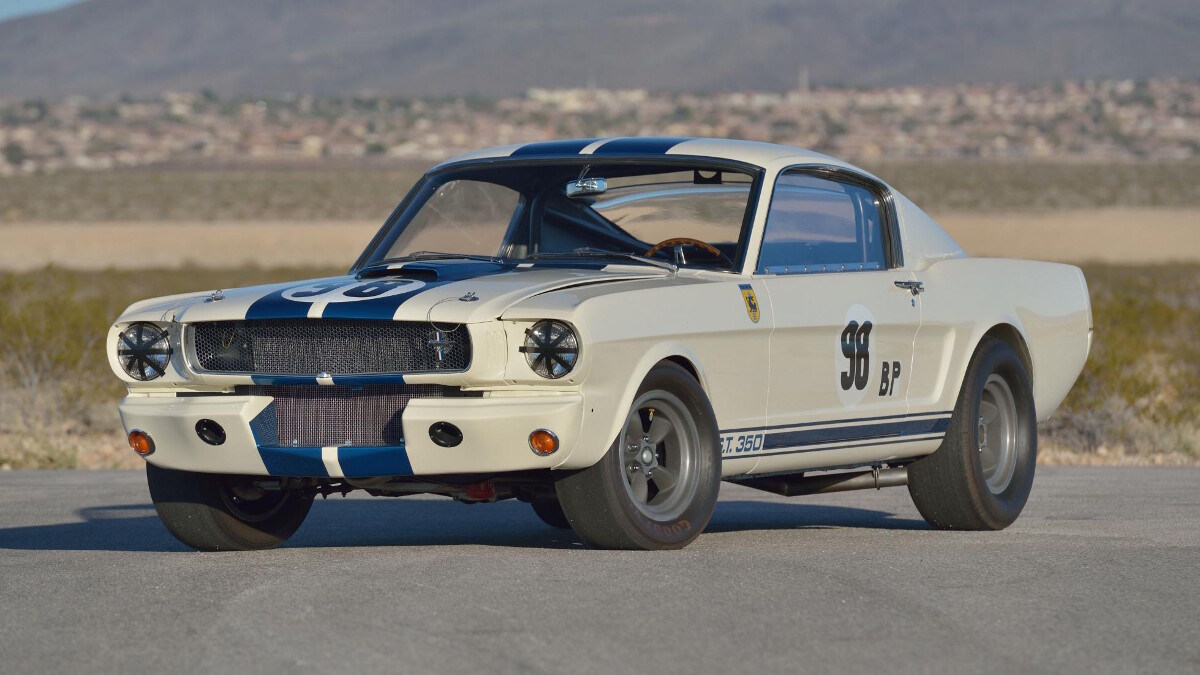 Some car, then. Mecum said it ranks as "arguably the most important Mustang in the history of the marque." The first-ever Shelby R model, this one was designed to qualify for the SCCA Production Sports Car series, and was the very first competition Shelby Mustang.
Not only was it the first to race and win, this prototype (5R002) also did duty as an engineering mule to test parts for the 34 customer R-models, and as a demonstrator for prospective customers at the time. Indeed, a lot of the parts and designs fitted to the prototype were exclusive to it.
ADVERTISEMENT - CONTINUE READING BELOW ↓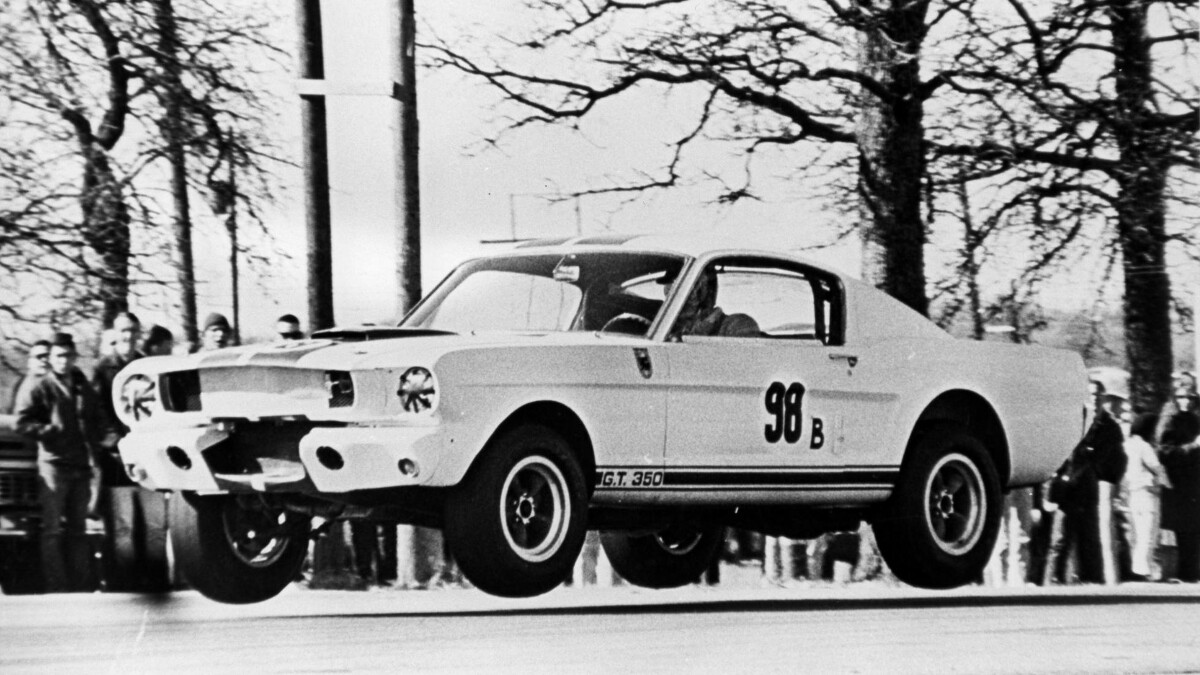 Unbelievably, it was sold in 1966 to a Ford employee for $4,000. It disappeared from view in the early '70s, discovered again in 1989, after which it passed through a few owners, finally being restored to its 1965 glory days. So much so, it won awards at Pebble Beach and other concours events.
That famous picture above? That's Ken at Green Valley Raceway in 1965 presumably trying to finesse his take-off and landing manoeuvres. He was, if you'll excuse us, quite the pilot.
NOTE: This article first appeared on TopGear.com. Minor edits have been made.
ADVERTISEMENT - CONTINUE READING BELOW ↓
Recommended Videos