For motorcycle riders, the focus is almost always on the ride. Questions like "Which model is that?" "What's your dream bike?" or "Where have you been with your motorcycle?" are common enough that any rider probably has a ready answer for each one. While talk about motorcycles is always exciting (at least for us), sometimes it's the gear we wear that needs our attention. This article will talk about the most important one for riding: the motorcycle helmet.
As that's a rather broad topic, this  guide will center more on motorcycle helmets and Philippine laws. Below is a rough breakdown:
How motorcycle helmets are rated and tested
Which authorities are responsible for safety ratings
What Philippine laws and regulations to be aware of
Which helmet styles are out there
NEED-TO-KNOW FOR MOTORISTS:
Everything you need to get your LTO registration in order
Driving an unregistered vehicle? Here are the fines and penalties
What is a motorcycle helmet?
This question is so obvious that it seems silly to start with it. After all, a helmet is just a big, cushioned, oval hat for your head. As long as you're wearing something similar, you're protected, right? Well, sort of.
By nature, riding motorcycles is risky. There are just too many things that can go wrong when you're riding an engine mounted on two wheels with no protection in the form of doors, sheeting, or airbags. What you have on will pretty much decide how badly a fall or a crash will hurt.
This is especially important for the human head, which is—except for a thin layer of skull—very soft and squishy. How well your head stays protected depends on how well a helmet takes a hit for you. So for safety, what features do motorcycle helmets have to have?
To qualify as motorcycle-specific, a helmet must have three parts at its simplest. Each of these parts plays a unique role in protecting your head. And these parts are:
A hard outer shell that deflects the brunt of a strong impact and prevents any object from puncturing the helmet (and by extension, the head in it)
An inner layer of crushable foam (most often polystyrene) that absorbs additional impact and prevents the brain from hammering against the skull and getting brushed
A fabric and foam liner that provides comfort for the wearer and helps wick away sweat and moisture
So if your 'helmet' doesn't have these three features, it's probably not a proper motorcycle helmet. "What about bicycle helmets?" chimes a devil's advocate. Yes, they technically meet the criteria above, but they don't offer protection at the speeds we're interested in. Fast cyclists top out at 40kph on a good day. Bicycle helmets account for those speeds, but they won't offer much protection past that.
How do I know how safe a helmet is?
Several certification authorities exist around the world to test motorcycle helmets and make sure that they are safe to use. If you've seen the acronyms 'DOT' and 'ECE' before, you've come across the two most recognized authorities on motorcycle helmet safety in the world.
The first acronym, DOT, is a US-specific one, and it stands for the United States Department of Transportation. If a helmet is DOT-certified, it meets US standards for use on the road.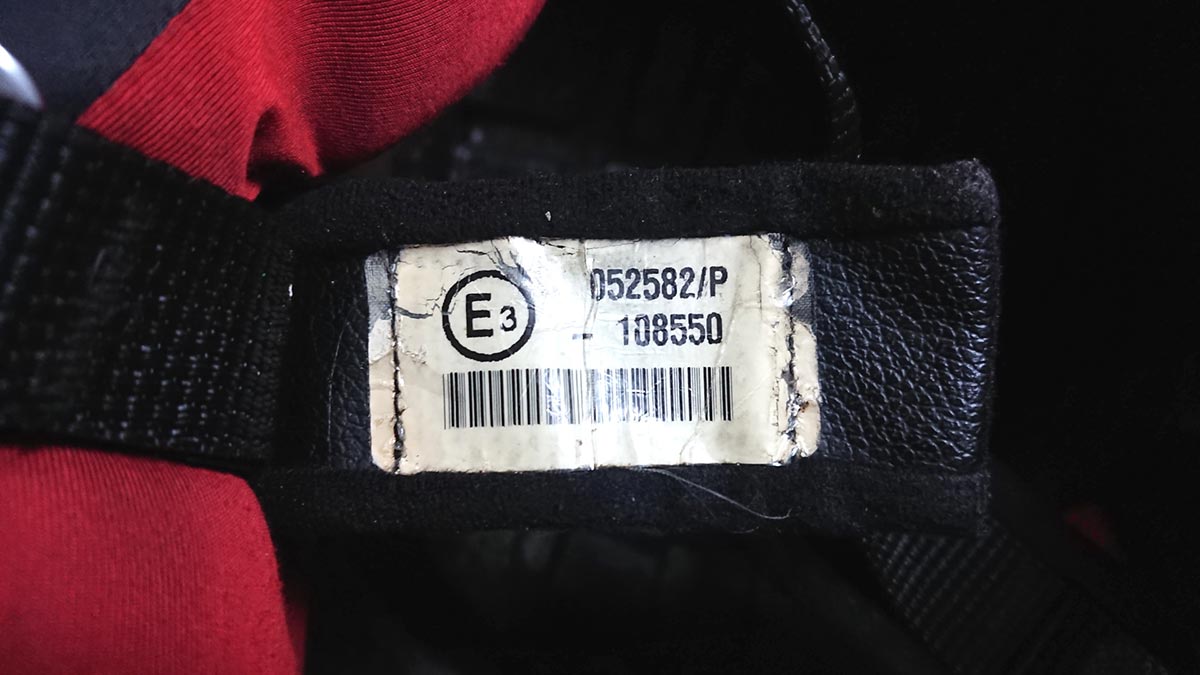 The second acronym, ECE, stands for Economic Commission for Europe. Despite the 'Europe' in its name, the commission functions as part of the United Nations and releases regulations that get adopted by many countries around the world.
The ECE regulations for motorcycle helmets are ECE 22.05 and ECE 22.06. We're especially interested in them, because the Department of Trade and Industry (DTI) bases its guidelines on those regulations. This means that any ECE-rated helmet is safe and legal to use here in the Philippines.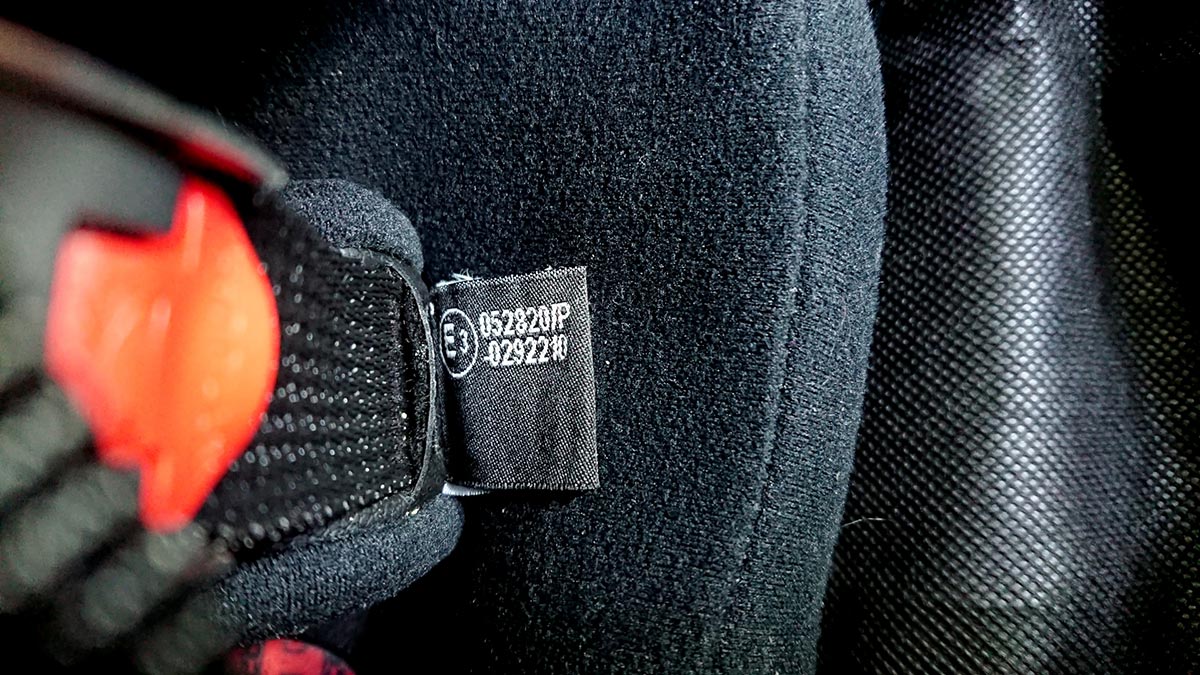 While helmet browsing, you might occasionally come across models with FIM or Snell ratings. Motorcycle helmets with these certifications are commonly seen in competitive and professional racing circles. Because of the high level of risk in racing, these helmets are tested against much tougher requirements. As a result, FIM- or Snell-rated helmets offer the best protection for your head. However, there is a caveat: because these helmets use the most cutting-edge technology and materials to meet the demands of racing, they come at very high prices. The good news? Snell- and FIM-rated helmets are already DOT- or ECE-certified.
NEED-TO-KNOW FOR MOTORISTS:
A, B, A1, B2: What do the new driver's license restriction codes mean?
How much do driver's license applications and renewals cost?
Which law deals with wearing motorcycle helmets in the Philippines?
Republic Act No. 10054 is the law you want to know if you're searching for regulations surrounding motorcycle helmets in the Philippines. The four-page document covers everything from who's in charge of enforcing the rules to who is exempted from donning a helmet. (Trivia: Tricycle drivers are not required to wear a helmet while operating their vehicles.)
Here is the 2009 law condensed to the most important points you should know.
Enforcing authorities
Three government bodies are responsible for making sure that both motorcycle dealers and riders comply with the law:
Department of Trade and Industry (DTI)
Department of Transport and Communications (DOTC)
Land Transportation Office (LTO)
DTI oversees the proper import and certification of motorcycle helmets from abroad, while DOTC and LTO work together to reinforce rules about use.
Requirements
For motorcycle helmets to be sold and worn in the Philippines, they must have a PS, or Philippine Standard, mark or an ICC (Import Commodity Clearance) sticker. As you might have guessed, helmets with a PS mark are made locally, and helmets with ICC stickers are imported using the proper channels. An overwhelming number of dealers import helmets, so you're almost always looking for an ICC sticker.
If you want to have more peace of mind, look for DOT or ECE markings on top of the ICC sticker. DOT and ECE markings are often found as stickers at the back of the helmet near the base. If you have a helmet that boasts ECE certification but no sticker, don't go thinking it's a fake yet. Some ECE-rated helmets have their certification stitched somewhere along the chin strap. You'll recognize the marking as the letter 'E' and a number inside a circle.
Consequences
Getting fined for not wearing a helmet is highly avoidable. RA No. 10054 even requires authorized motorcycle dealers to offer a helmet with the purchase of a motorcycle or make it an option to purchase in addition to the motorcycle. There's an added incentive in the form of fines. Penalties for dealers who don't follow this rule ranges between P10,000 and P20,000.
For riders who are caught riding without a motorcycle helmet, the penalties are:
First offense = P1,500
Second offense = P3,000
Third offense = P5,000
Fourt and subsequent offenses = P10,000 plus license confiscation
By the way, the helmet rule also extends to the back rider. If you have a helmet, but your passenger doesn't, you are still in violation of RA No. 10054.
Which helmet style do I choose?
Just like your style of motorcycle, your helmet choice says a lot about how and where you plan to ride. There are five popular styles of helmets, each with varying degrees of protection and purpose. Below is a quick summary of each style:
Full-face: An ideal choice if you want all-around protection and aerodynamics. Full-face helmets have a fixed protective chin bar and a visor. They're a popular choice for the street.
Open-face (a.k.a. jet): Perfect for city commutes, this helmet type lacks a chin bar. This means more air flow and an easier time putting it on and taking it off. But it also means no chin protection and terrible rain performance, unless equipped with a visor that's long enough.
Modular: The middle option between full-face and open-face helmets. Modulars are beloved by riders who want the protection of a full-face sometimes, and the convenience of an open face at other times. These riders will even tolerate the added weight to have the best of both worlds.
Off-road: The go-to choice for riders who prefer a jungle trail or dirt track to highway riding or city streets. Off-road helmets have a long and pointed chin bar, a peak, no visor and a wide eye area that can easily fit goggles. They're light and breathable, but not at all suited for highway riding due to the lack of sound isolation and aerodynamics.
Hybrid (a.k.a. ADV/enduro helmets): Another helmet of compromise, this time for riders who want to mix on- and off-road adventures. These helmets usually comes with a visor (sometimes detachable), a peak, and eye ports large enough to fit dirt goggles. Though they offer slightly more aero than off-road helmets, you'd probably want to take off the peak for extended highway riding.
Ride safe and properly protected!