1) Mercury Cougar
Mercury was merely Ford's upmarket spin-off, but its planetary name somehow captured the spirit of a space-seeking age. Meanwhile, many cars have found fame repurposing the name of a big cat, and 'cougar' has rather morphed in meaning since then, but hey, this was a more innocent time. If you don't understand that reference, go ask your mom.
2) Dodge Challenger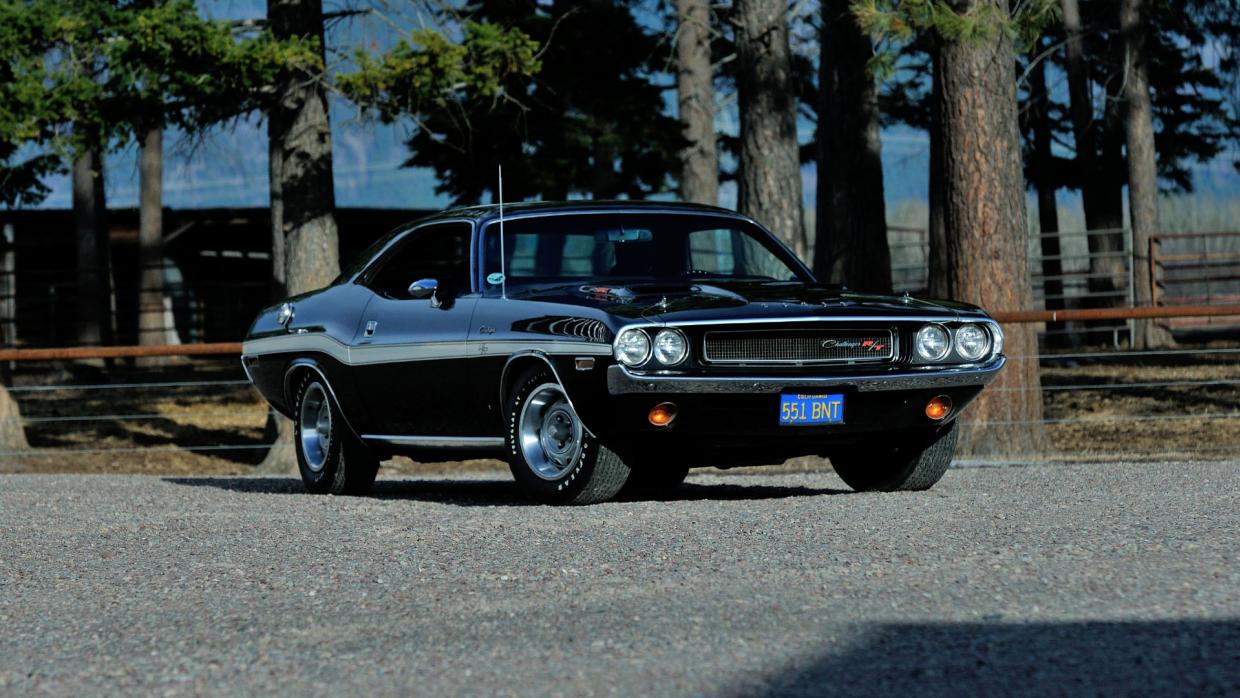 The modern Hellcat and Demon have proudly continued Dodge's tradition for gloriously evocative names on the back of grossly overpowered coupes. Choosing between Charger and Challenger is a subjective one, and you'll have your favorite, but 'where's my Charger' is now too likely to be confused for a flat iPhone user, whereas 'that's my Challenger' is unassailably cool.
3) Pontiac Firebird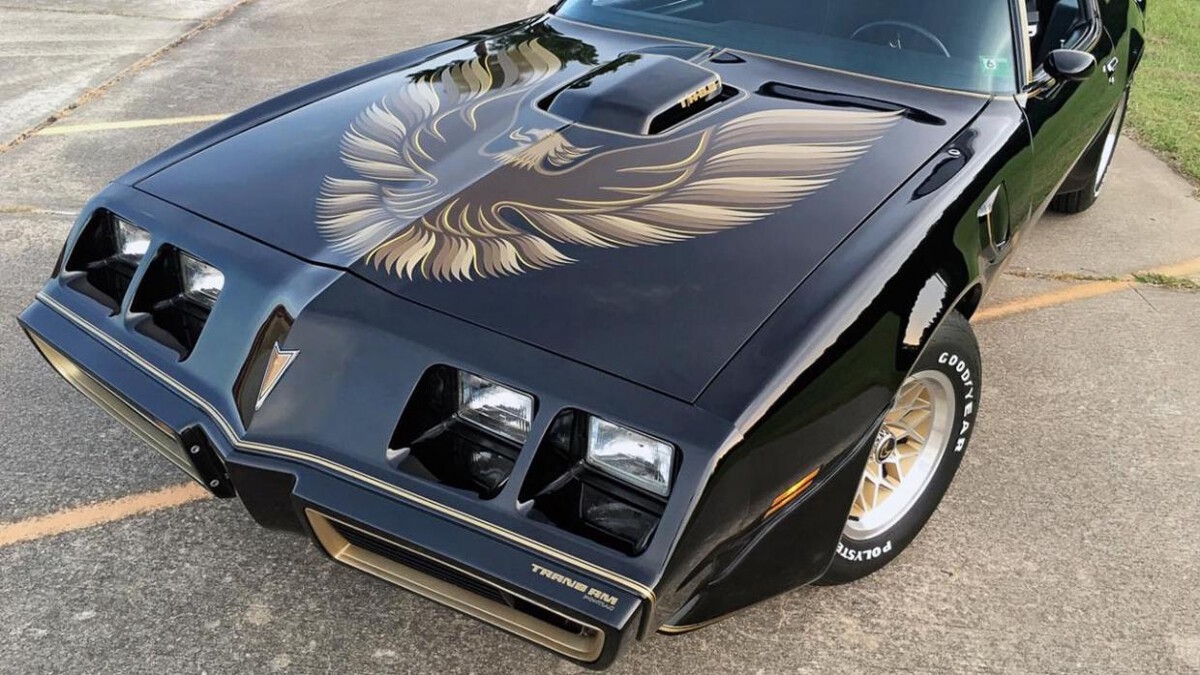 'Firebird.' Woah. What's that, Charizard's gnarlier uncle? Debuting in 1967 and sharing its basic platform with the Chevy Camaro, the Firebird reached its cultural zenith as The Bandit's eagle-emblazoned Trans-Am in 1977. It just goes to show that even the more tasteless, kitsch, and downright pony muscle cars can be redeemed with a show-stopping title. 
4) Plymouth Barracuda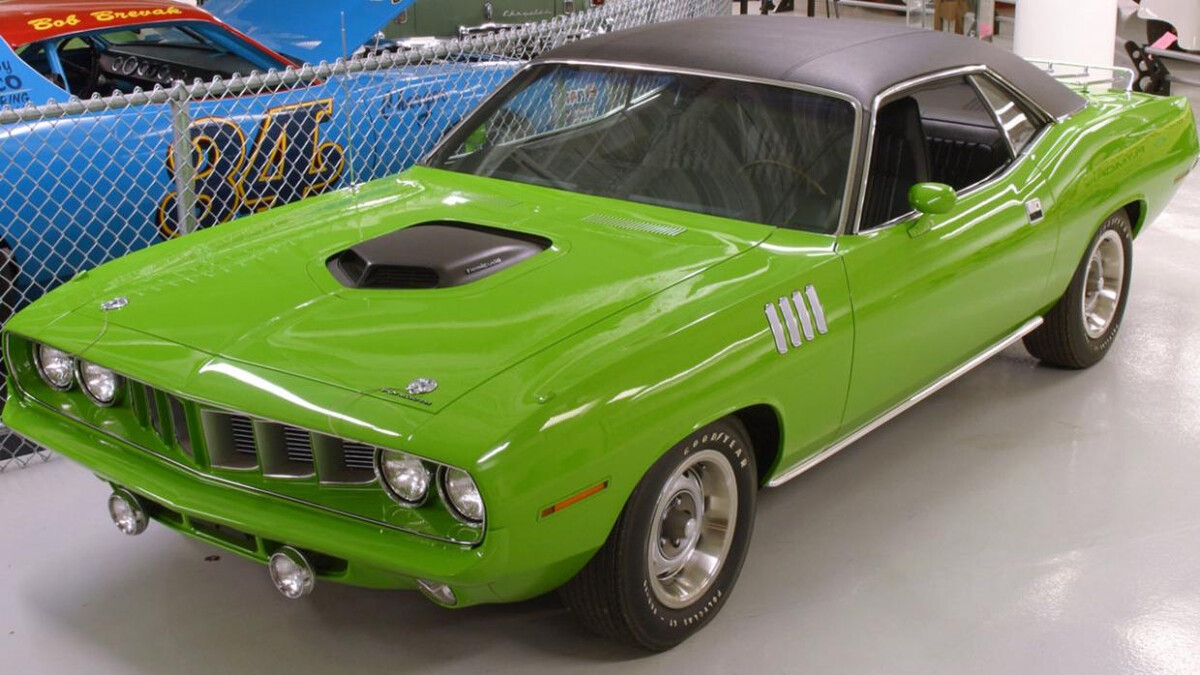 First name from a British seaside town, second name from a predatory fish that can swim at up to 43kph for short distances and will even challenge dolphins for prey. Its motoring namesake was much less agile and streamlined, but with up to 425hp from its monstrous 7.0-liter V8 option, it was presumably faster. Did anyone ever drag race, 'Cuda vs 'cuda? Surely that's one of the drag-strip showdowns the Internet has been waiting for...
5) Mercury Super Marauder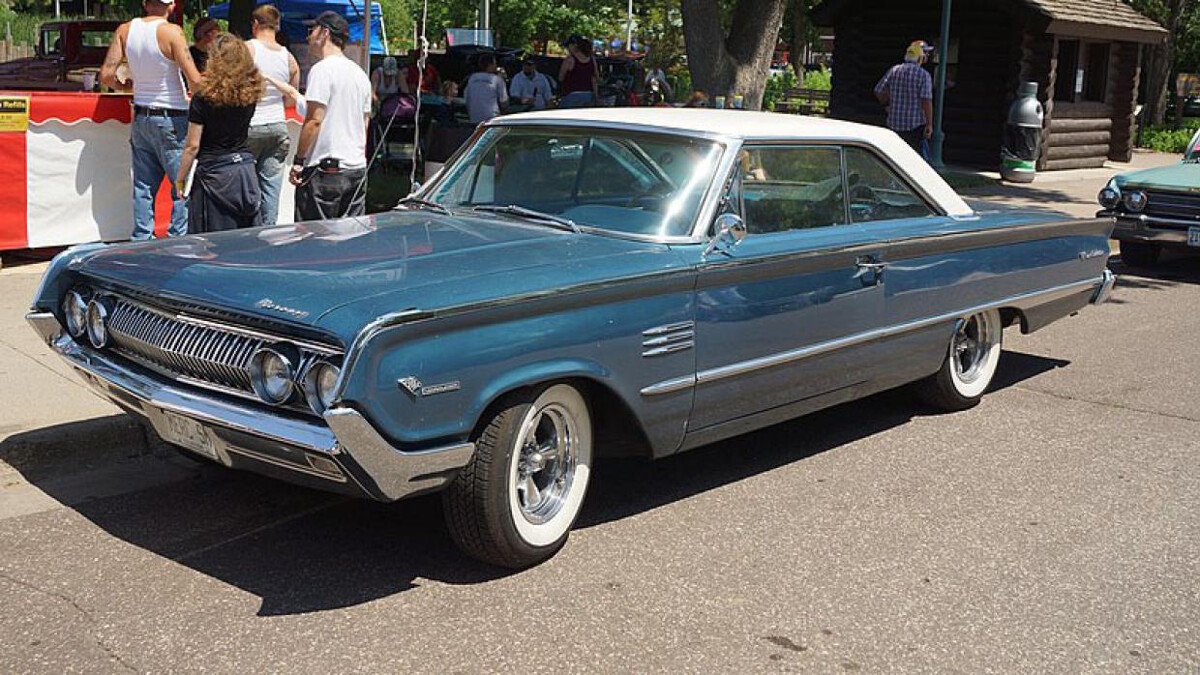 'Marauder' was the name given to Ford's most powerful line of V8 engines. The Super Marauder was the first mass-produced 400hp engine in the USA, available in all of Mercury's lineup. Later, the brooding name became a model in its own right—just as demand for huge performance cars dried up. Whoops. 
6) Ford Thunderbolt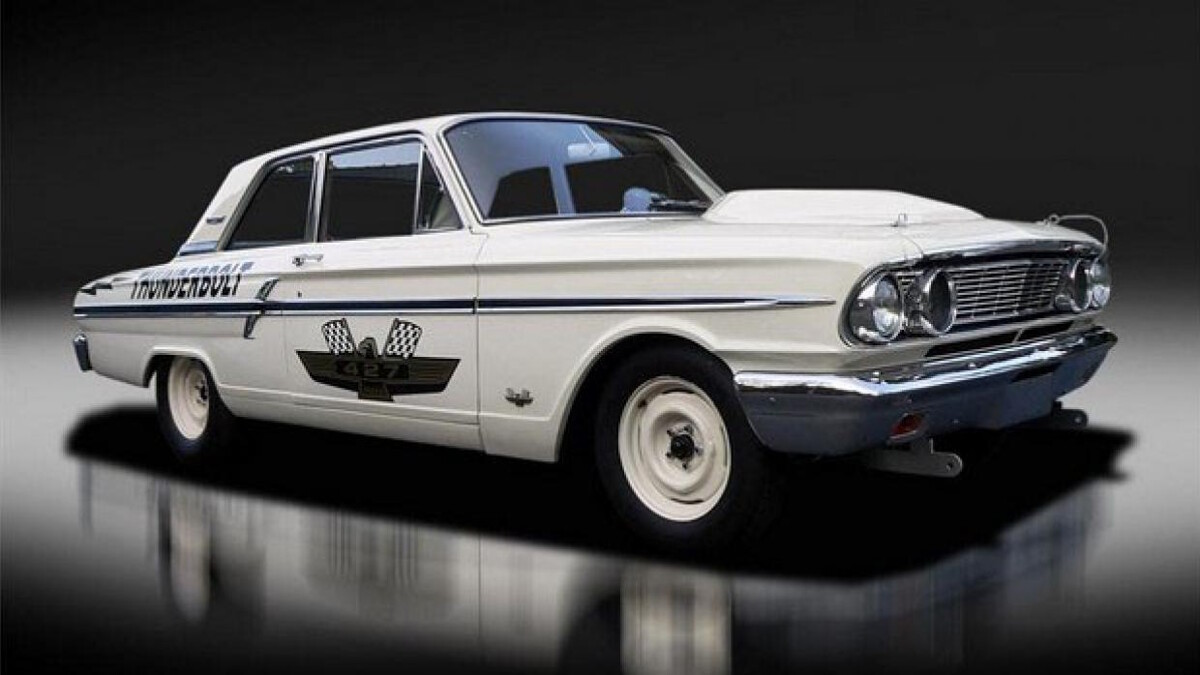 Strictly, that's the Ford Fairlane Thunderbolt, but it's better if you drop the humble origins of this drag-race special. Only 100 of these were ever built—49 manuals and 51 autos—to homologate Ford's NHRA Super Stock contender. Packing a mighty 7.0-liter V8 related to Ford's contemporary NASCAR, the company claimed 425hp, but secretly, the V8 was putting out close to 600hp. Some spec-sheet lie, that. This was the R34 Skyline of its day. Kinda.
7) Plymouth Road Runner Superbird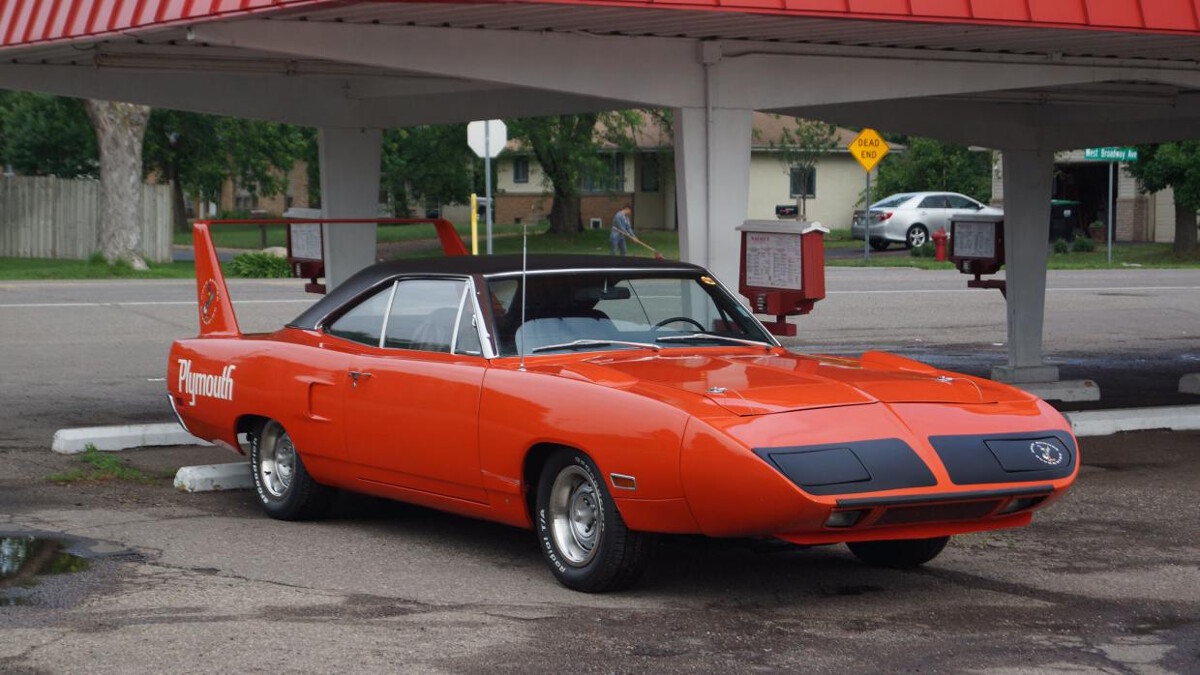 The successor to the Dodge Charger Daytona, keeping the 19-inch nose cone and giant rear wing. The aero pack was designed for 320kph+ stability in oval racing, and the added weight actually made the Superbird slower than the standard Road Runner in the quarter-mile. Still, we talk about cars looking like—or even handling like—they're from cartoons. This is actually named after one!
8) Oldsmobile Cutlass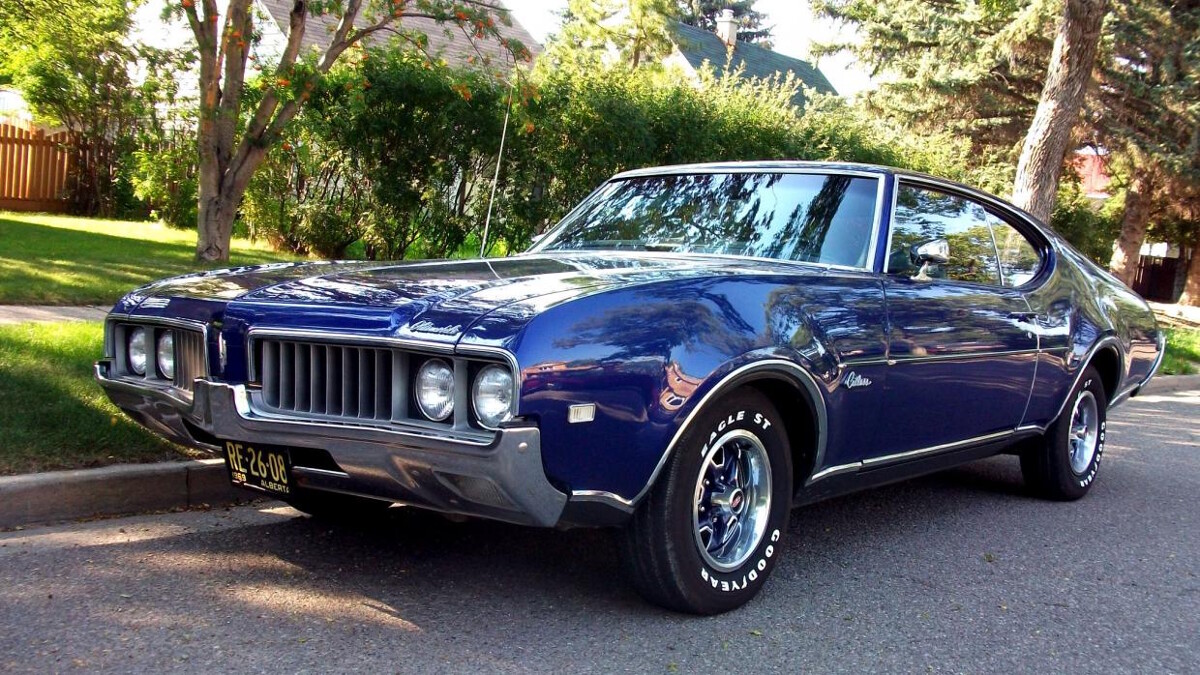 Cutlass is doing the heavy lifting here—the now-defunct Oldsmobile marque was surely the most underwhelming, geriatric name a marque ever bestowed upon a car. 'Cutlass,' a curved sword often associated with pirates, has menace about it. And Olds really one-upped itself with the name given to the short-lived turbocharged version: the Jetfire. A commercial disaster, but a high point for muscle-car christening. 
9) Dodge Super Bee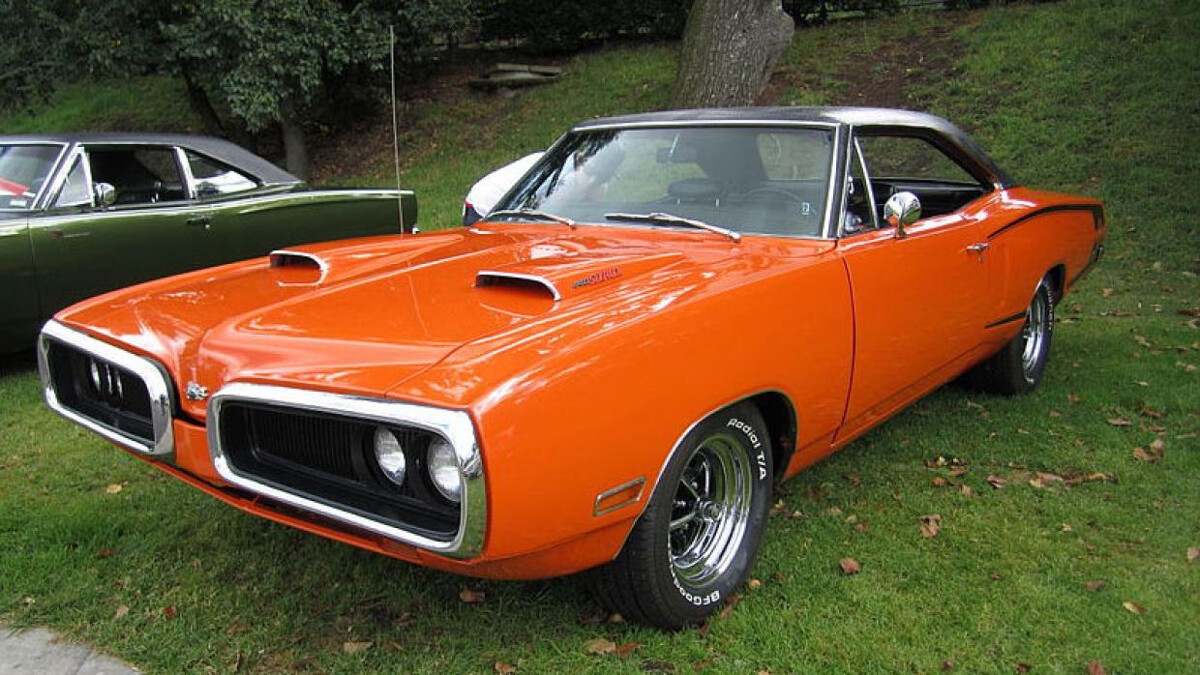 This entry-level Dodge muscle car shared its 'B Body' architecture with the Plymouth Road Runner, while the 1970 model's distinctive front end was supposedly inspired by bumblebee wings. Despite being the baby of the range, you could still specify a 7.0- or 7.2-liter V8, because in America, even the kids' meals get supersized. 
NOTE: This article first appeared on TopGear.com. Minor edits have been made.