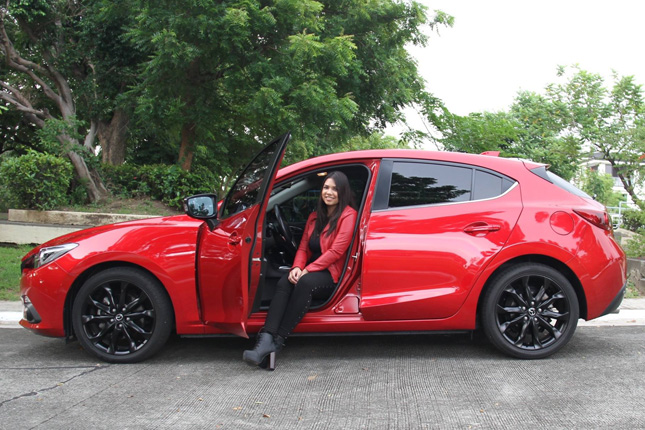 If you're a regular visitor of this website, chances are you're a car lover. Maybe not the hardcore enthusiast who drives to the racetrack on weekends and tinkers with the engine after a long day at work, but a car lover nonetheless. Which is to say you share a special bond with your ride regardless of its brand or age. In your eyes, your car is the most awesome automobile to ever roll off an assembly line.
That's especially true among first-time car owners. Nothing beats the first time you sat behind the wheel of your first vehicle. That new-car smell. That speckless dashboard. That driver seat that felt like it had been tailored specifically for your body size. And the moment you first turned on the engine, you and the car officially became one.
Meet college student Nadine Sheik. In March this year, she received her first brand-new car. And she still vividly remembers the day she got it.
"My parents gifted me with my first new car as I finished my mock exams at school," she shares. "I remember the day clearly, filled with both worry and joy, as my parents had switched my old car and my new one in the parking lot while I was in class. In the midst of my panic over my missing car, my family came out and presented me with a key. Upon clicking it, a beautifully shiny and red Mazda 3 hatchback unlocked behind me. It was love at first drive. Because of the striking red paint, completely blacked-out chrome all over, black roof and satin-black wheels, I named her Scarlett, and that was the start of a bond I never expected to treasure as much as I do now."
ADVERTISEMENT - CONTINUE READING BELOW ↓
Typical of anyone who gets her hands on her new car, Nadine just wanted to drive hers--whenever, wherever.
"The thrill of receiving my first new car had me waking up at 5am the following day to give Scarlett a wash and take her out for a spin on the empty early-morning roads," she recalls. "It was at that moment, as the sun peaked out and spread its rays on the asphalt roads, that it sank in: Scarlett was undoubtedly and irrevocably mine, and at 17 years old, that pleased me to no end."
Alas, Nadine and Scarlett's happy times together had to come to an end--at least for now. Last Sunday, she left for the United Kingdom to start her university studies.
"On my last night in Manila at around 10pm, I excused myself from my parents' room to have one final goodbye drive with Scarlett," Nadine tells us. "The light rain poured over her in an almost melancholic manner, and we watched the thunder clapping together. As I sat on the plane to England, I still couldn't get my mind off her. I thought I'd share with you a little letter I wrote to cope with the sadness. I can only hope her black panoramic roof doesn't gather dust while I'm gone."
Here's Nadine's letter to Scarlett (in italics):
Dearest Scarlett,
It's not you, it's me. I can't tell you how much it fills me with grief to have to leave you behind for university. But I'm sure you knew, deep down, that you'd be the one I'd miss the most.
ADVERTISEMENT - CONTINUE READING BELOW ↓
Recommended Videos
I'm so sorry I had to go, baby. The roads will look a lot emptier, and the trek to class just won't be the same on two feet. Thank you for taking me the extra mile, for making each journey smooth and enjoyable, for having sounds that soothed and excited me, being loud enough to make my sometimes terrible singing somewhat melodious.
The sound of your engine will always be music to my ears, and I know that I can always find a comforting home in your black leather arms. There will be a lot of foreign, good-looking models in the UK, but I'll only ever have eyes for you.
I look forward to my new start in university, but my favorite start will always be your start button. I'm already missing my Scarlett hot ride. We'll drive again soon.
Love,
Nadine
Some of you may find this too cheesy for your taste, but we'd be damned if we couldn't admit that we're able to relate to that almost human affinity Nadine has for her car. This is exactly what makes car ownership one of the best experiences life has to offer.
Check out more photos of Nadine and Scarlett below.
Photos from Nadine Sheik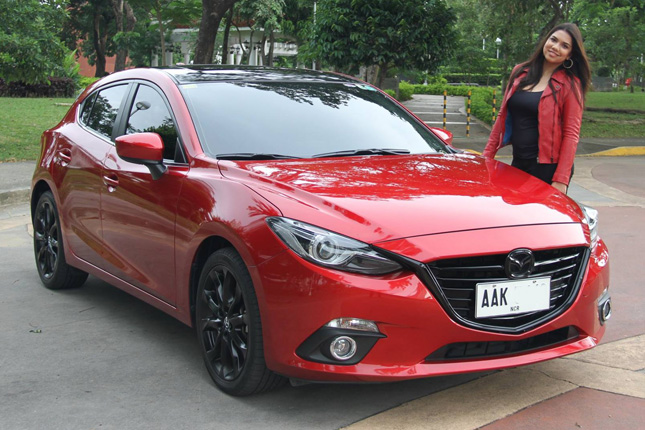 ADVERTISEMENT - CONTINUE READING BELOW ↓