As punch-ups go, this is right up there with David and Goliath—the irony being that Ford is the challenger and Tesla is the giant in this ring. Tesla's value recently topped $600 billion—a staggering 16 times that of the Ford Motor Company.
It has achieved this by cracking the electric-car code—creating its own charging infrastructure rather than relying on existing networks. And, ironically, by flogging its zero-emission credits to the traditional car companies, helping them avoid regulatory emissions fines around the world.
Ford has big plans to electrify its entire range of cars and trucks, but it's clearly got some catching up to do. Here's the first step on the long and winding road. How the Mach-E fares here will give us a good idea how it should do in the months and years to come.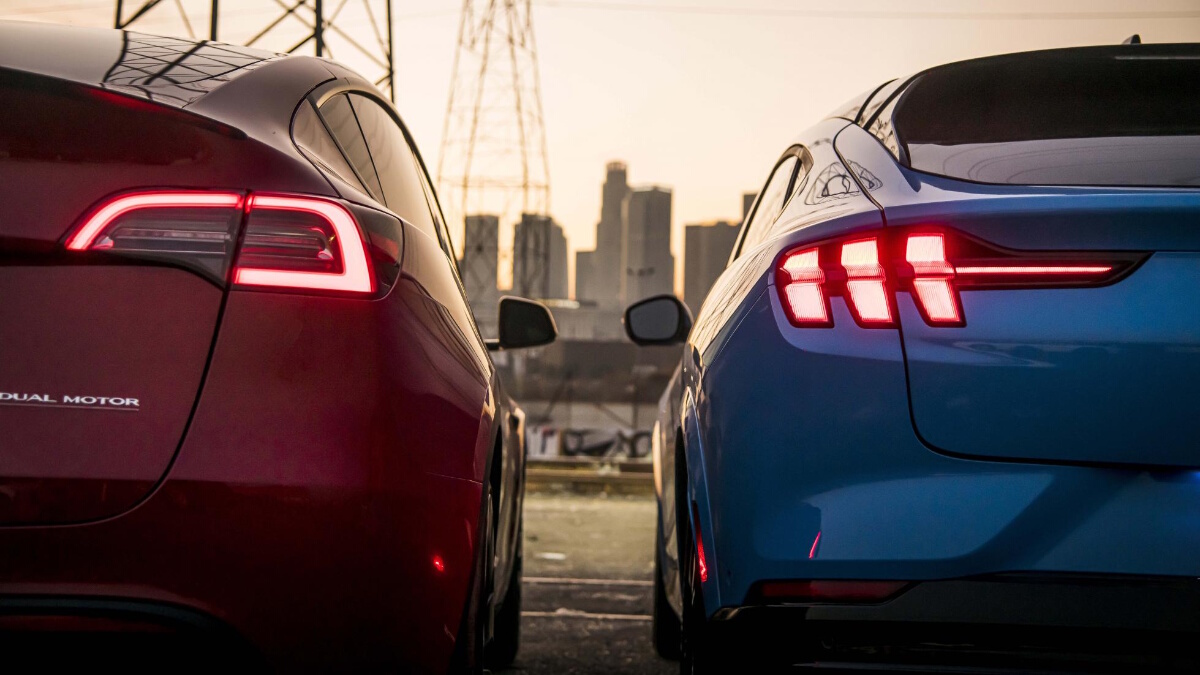 In the red corner, we have the Model Y, Tesla's midsize SUV crossover in top-specification Performance trim, packing 450hp and weighing just over 2,000kg. It tips the financial scales at $61,000 (P2.97 million). In the blue corner stands the new Mustang Mach-E. This is a flagship First Edition fitted with the twin-motor 332hp drivetrain and weighs in at an identical $61,000.
ADVERTISEMENT - CONTINUE READING BELOW ↓
Both are family SUVs—cool enough to be seen in, practical enough to cope. The Ford hits that mark reasonably predictably, nothing controversial, a hint of mean-streets-of-Mustang meets cutesy Disney. The Tesla is an MPV—remember them? It wouldn't be cool if anyone else did it. Seconds out, it's time for round one.