If you're a regular social media lurker, you may have seen a new photo of Nadine Lustre making the rounds on cyberspace. No, we're not talking about that image of her buying sauce from a local store in Siargao. We're talking about the photo above, where the 27-year-old actress is seen standing beside a brand-new Ducati.
Lustre apparently bought the new bike, and she was promptly welcomed to the Ducati family as seen on various Facebook posts. The photo doesn't clearly show the unit, though, so some of you may be wondering what model it is. To our motorcycle-loving readers, do you have any guesses? You can check out a different photo below: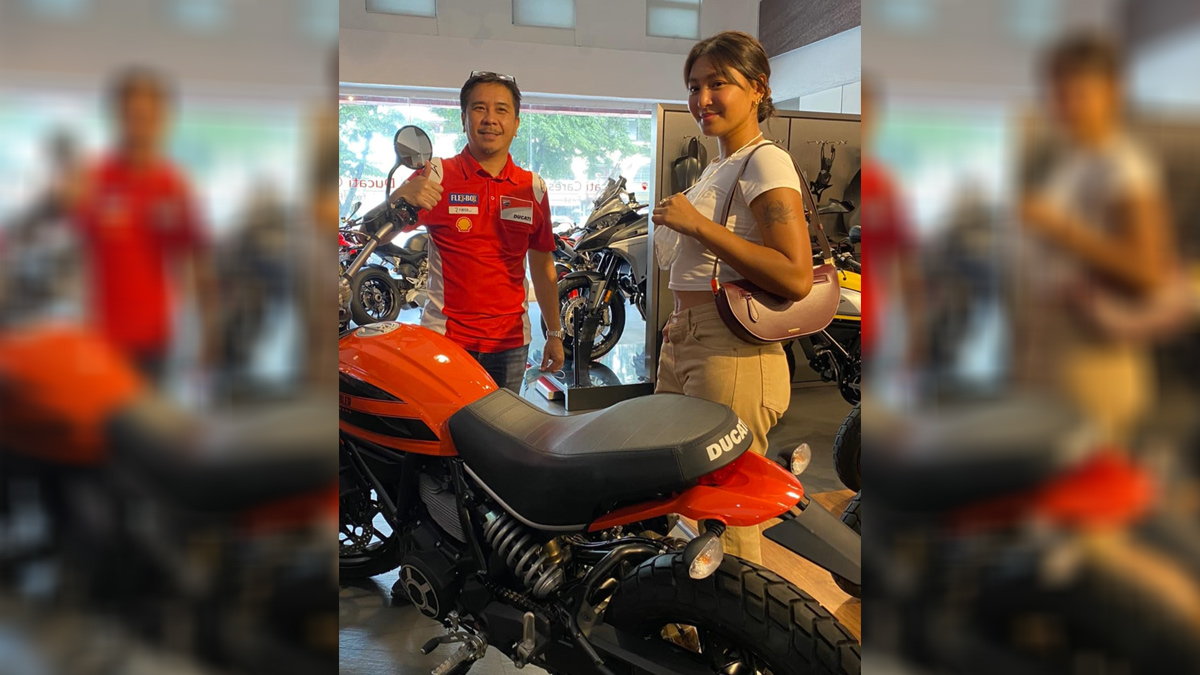 Time's up. If you guessed it's a Ducati Scrambler, you're only partially correct. To be more precise, that's a Ducati Scrambler Sixty2.
The Sixty2 is one of the more subtle bikes in the Scrambler range, packing a relatively smaller 399cc air-cooled, L-twin desmodromic engine that's capable of 40hp at 8,750rpm and 34Nm at 8,000rpm. Ducati says the Sixty2's stylish design is "inspired by the youth culture of skateboarding, surfing, and pop music."
ADVERTISEMENT - CONTINUE READING BELOW ↓
So, do you dig Lustre's new bike?
ADVERTISEMENT - CONTINUE READING BELOW ↓
Recommended Videos