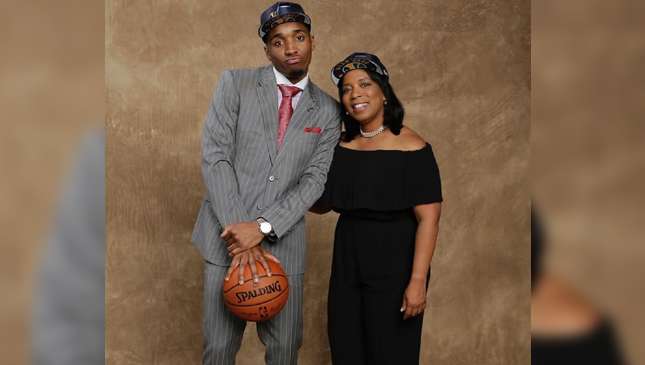 Utah Jazz rookie Donovan Mitchell may only be beginning to find his place in the NBA, but it's good to see his heart is set right where it's supposed to be.
The first-year shooting guard out of Louisville and 13th pick in the 2017 NBA draft recently thanked his mom in a really big way, just a couple of weeks into his professional playing career. He gifted her with what appears to be the all-new Audi Q7 and posted the heartwarming surprise on his personal Instagram account.
"Words can't describe how happy I am to be able to give you this car! I remember listening to a song walking around Louisville after being in the gym at 2am, and I texted you and said I'm gonna make sure you never have to work again!" Donovan's post reads. "This is just the beginning! I love you so much thank you for everything you have done for me."
Continue reading below ↓
Recommended Videos
Here in the Philippines, a Q7 could carry a price tag of around P8 million depending on which variant you get. Now a brand-new SUV might not seem like much for a young up-and-comer in the NBA (Mitchell reportedly signed a rookie contract with the Jazz in excess of over $4.7 million), but always remember that it's the thought that counts.
Mitchell is currently averaging almost 19 points per game over his last 10 contests. If he keeps this up, you can expect him to buy mom something a little pricier a year or two down the line. Not that it'll matter to her anyway—that hug in the video says it all.