When I was in high school at the turn of the century, the car geek in me was thrilled at the plethora of high-octane car chases that seemed to permeate all the action movies of the time. From the insane nitrous-filled car chases in The Fast and the Furious, to the car porn-ish world of Gone in Sixty Seconds, to the tunneling minis of The Italian Job, to the Audi commercials known as The Transporter and Ronin, there definitely was no shortage of crazy stunt driving lighting up the silver screen.
Then it happened, sometime around 2010 or so, the car chases were replaced with the same thing, just with less metal-on-metal action and a heck of a lot more CGI. One just needs to think of the Transformers movies to see just how bad the trend has become. It has been a while since we had an iconic car chase scene, and until movies like Baby Driver, these practical car stunt-filled movies were few and far in between.
ADVERTISEMENT - CONTINUE READING BELOW ↓
What a breath of fresh air then, that 6 Underground was released on Netflix late last year.
While the movie is completely competent, if you are a car guy, you owe it to yourself to watch the absolutely bonkers first 20 minutes of this movie. It is the greatest car chase I have watched in such a long time. It has all the main ingredients of a perfect car chase: action, humor, explosions, guns, and an absolutely great collection of cars. What more could a car nut ask for?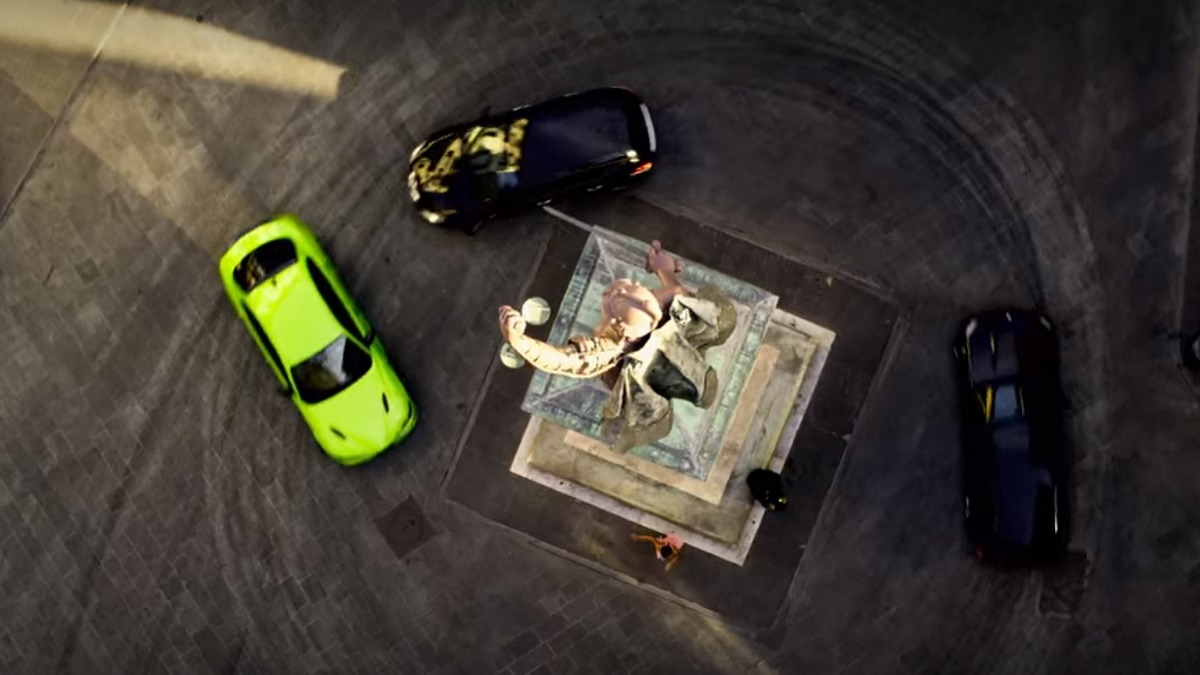 ADVERTISEMENT - CONTINUE READING BELOW ↓
Recommended Videos
Director Michael Bay tries to make up for the Transformers franchise by showing that he actually has great taste in cars. Case in point: The car of the protagonists is an awesome Alfa Romeo Quadrifoglio. But while some movies are content with having generic black SUVs or sedans chasing their lead characters, 6 Underground plays host to some of the most unique cars that have ever been in a movie. Here is a list of all the vehicles we were able to spot:
Alfa Romeo Quadrifoglio
Mercedes-Benz C63 AMG Wagon
Mercedes Benz C300
Mercedes Benz E63 AMG Wagon
It isn't even just limited to four-wheelers, motorcycles are well represented as well with the Triumph Street Triple 675 showcased in a particular bombastic scene, while some Vespas are peppered throughout the streets of the Italian city.
ADVERTISEMENT - CONTINUE READING BELOW ↓
With a bombastic opening, just how is the rest of the movie? Honestly, it's pretty good. It has great shootouts and Ryan Reynolds' performance is like an anti-Tony Stark billionaire vigilante. The problem is that 6 Underground cannot (and could not hope to) live up to the lofty bar set by the opening car chase that is more suited for a climactic encounter.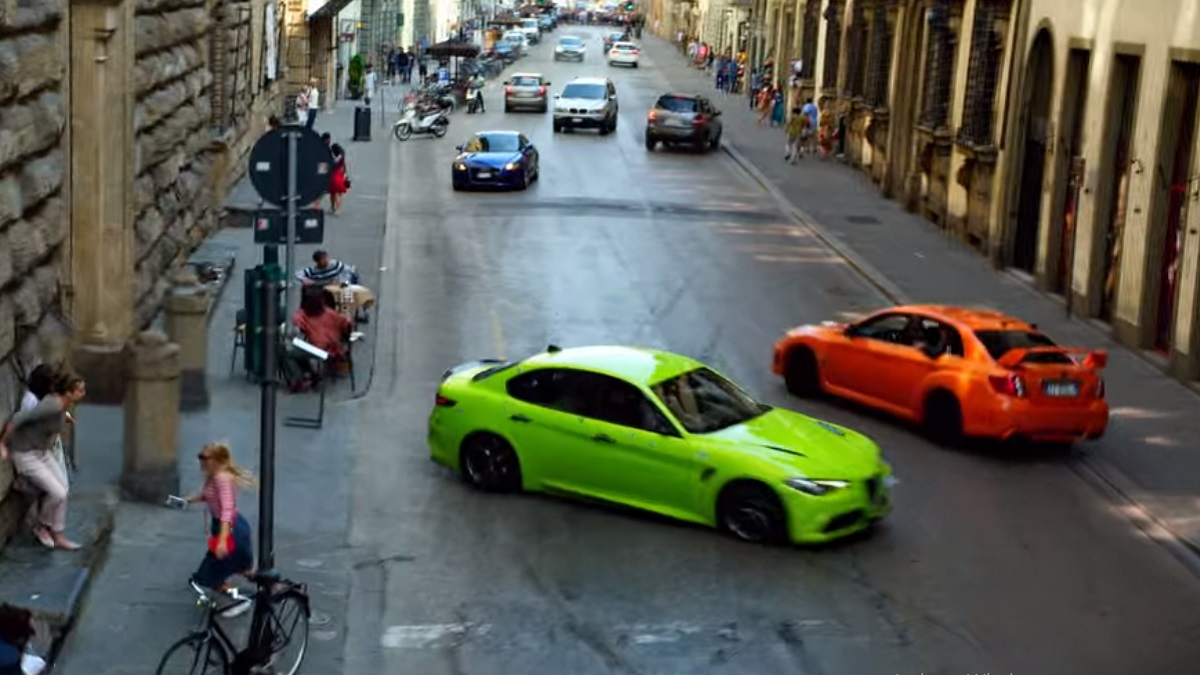 ADVERTISEMENT - CONTINUE READING BELOW ↓
Still, you owe it to yourself to check out the movie. Its first 20 minutes will grab you by the throat and not let go. Feel free to tune out afterwards. It's still just a Michael Bay movie after all.