The Bronco looks like a toy, but we mean that in a good way. In fact, its playful appearance is what sets it apart from other off-roaders like the Land Rover Defender and Jeep Wrangler. Ford's SUV has a relatively lighter vibe to it, and we dig it immensely.
That said, since it looks like a toy in real life, it's pretty much a lock that it'll look great scaled down. Proof of this is toy manufacturer New Bright's 1:8 scale Ford Bronco RC, which we think will do just fine—at least in the meantime—for those who can no longer wait for the actual vehicle to go on into production come early 2021.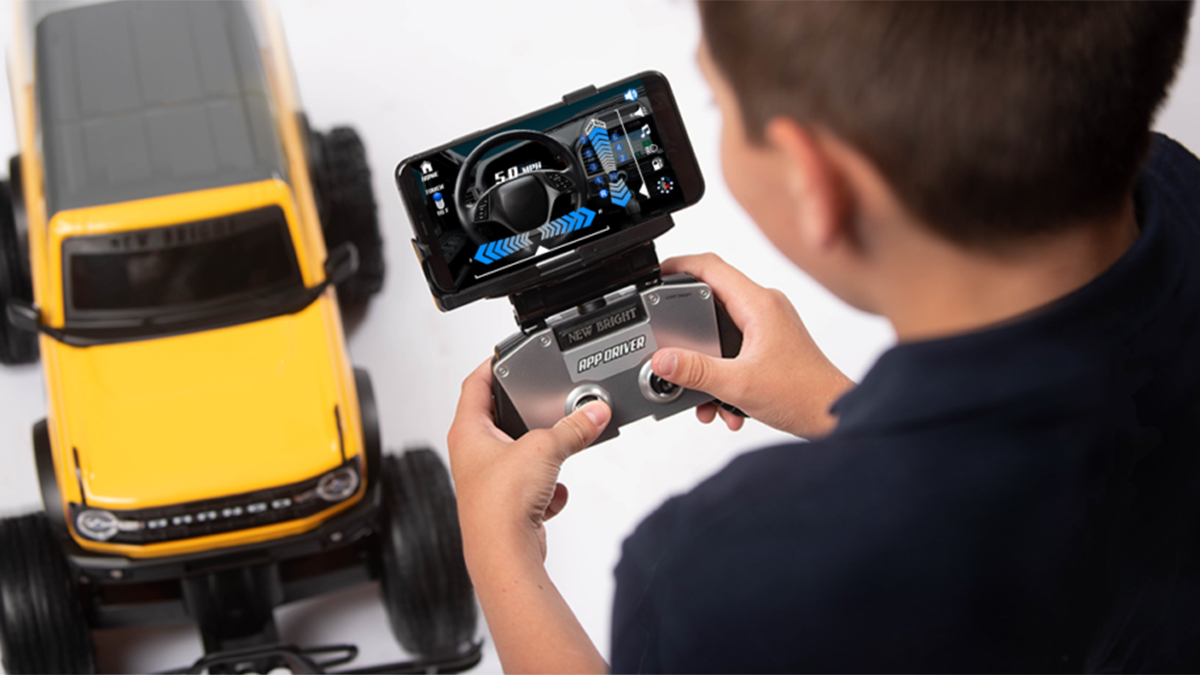 ADVERTISEMENT - CONTINUE READING BELOW ↓
Frankly, this thing looks like it'd be a hoot to play around with. It's controlled through an app you can download on Google Play or the Apple App Store and a remote joystick, and can even be maneuvered using a device's gyroscope. It comes with working lights, all-wheel-drive, and an internal lithium-ion battery. One of its neat features is that it allows users to draw the vehicle's path on the smartphone screen, which you can save and reuse.
You can check out a quick breakdown of New Bright's 1:8 scale Ford Bronco RC in the video below:
Not a fan of the Bronco? You're in luck, because the toymaker also offers a 1:8 scale RC version of the Jeep Wrangler Trailcat and Ford F-150 SVT Raptor. The company even makes RC models of the Bugatti Chiron and Ferrari LaFerrari, if supercars are more your thing.
ADVERTISEMENT - CONTINUE READING BELOW ↓
Recommended Videos
No word on whether the not the actual Ford Bronco will actually go on sale in the Philippines, but if it doesn't, you can always have a relative in the US buy one of these for you. Are you hoping the Bronco somehow becomes available locally?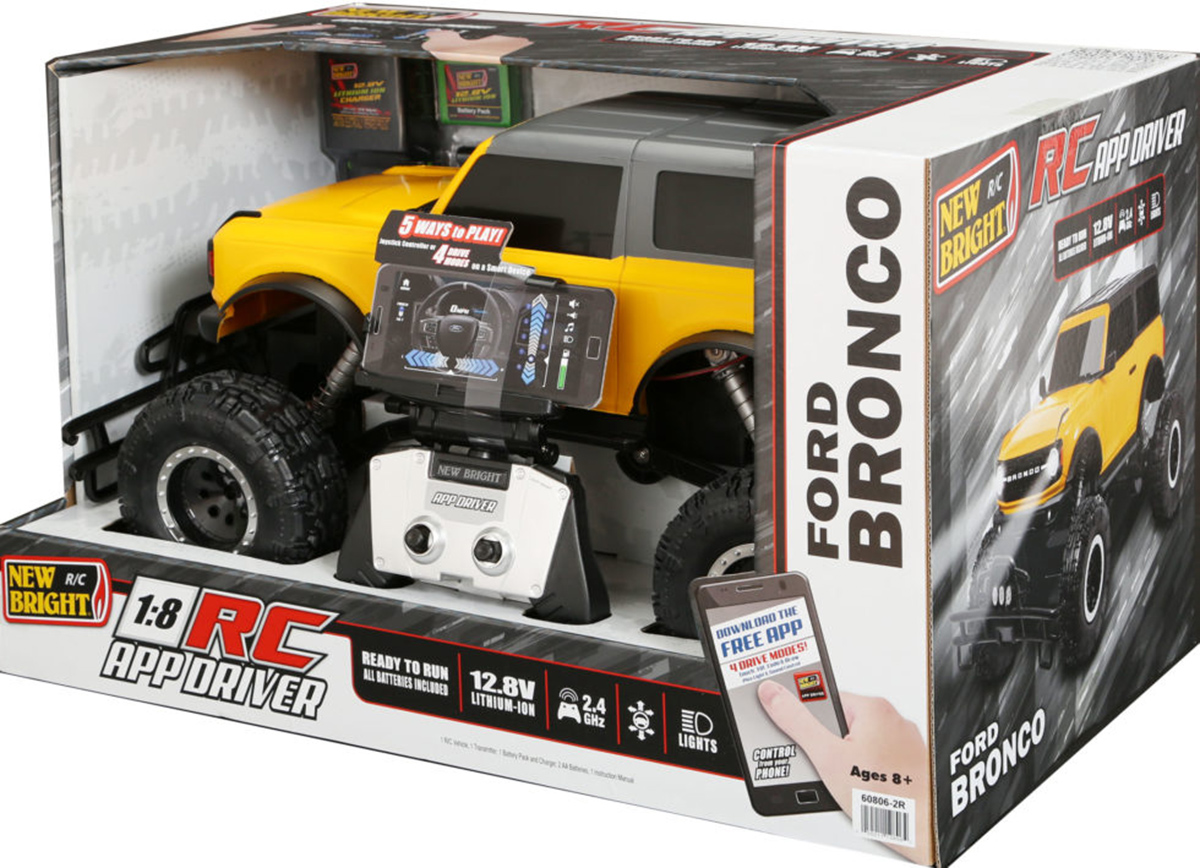 ADVERTISEMENT - CONTINUE READING BELOW ↓