The current generation Mitsubishi Strada—a.k.a. Triton—made its debut in late 2014 and landed on our shores in early 2015. In late 2018, it was given a major refresh—this is the current model that wears the brand's Dynamic Shield design. While the Strada's updated styling has kept it looking fresh, it's probably the smallest pickup in its segment today.
The current Strada's chassis is an evolution of the earlier generation. The Japanese automaker retained its predecessor's short 3,000mm wheelbase, which was average by mid-2000s standards. This, of course, will all change soon, as an all-new Strada is just around the corner—sort of.
OTHER STORIES YOU MIGHT HAVE MISSED:
PIMS 2022: Mitsubishi Montero Sport Ralliart priced at P2.122-M, Strada Ralliart at P1.429-M
Here are the estimated prices of every mainstream PH pickup after excise taxes are applied
Since the beginning of this year, there have been sightings of Mitsubishi's next-gen pickup being tested in various places. Early spy photos show a test mule of the new pickup with the temporary current body on the new-gen chassis. Using the test mule's current body as a reference point, the wheelbase has grown significantly, while its track appears to be a bit wider.
ADVERTISEMENT - CONTINUE READING BELOW ↓
In more recent sightings, the next-gen Strada has been spotted with its bigger production body covered in camo to hide details. The new pickup gets some MI-TECH Concept-inspired design cues like the more angular Dynamic Shield design up front, the squared-off wheel arches, and the available overfenders. The side creases that appear above the wheel openings are now more defined and almost ridge-like. The rear end appears to be a boxier version of the current Strada's. Its integrated Center High Mounted Stop Light located above the tailgate handle appears to be a carryover from the current Strada.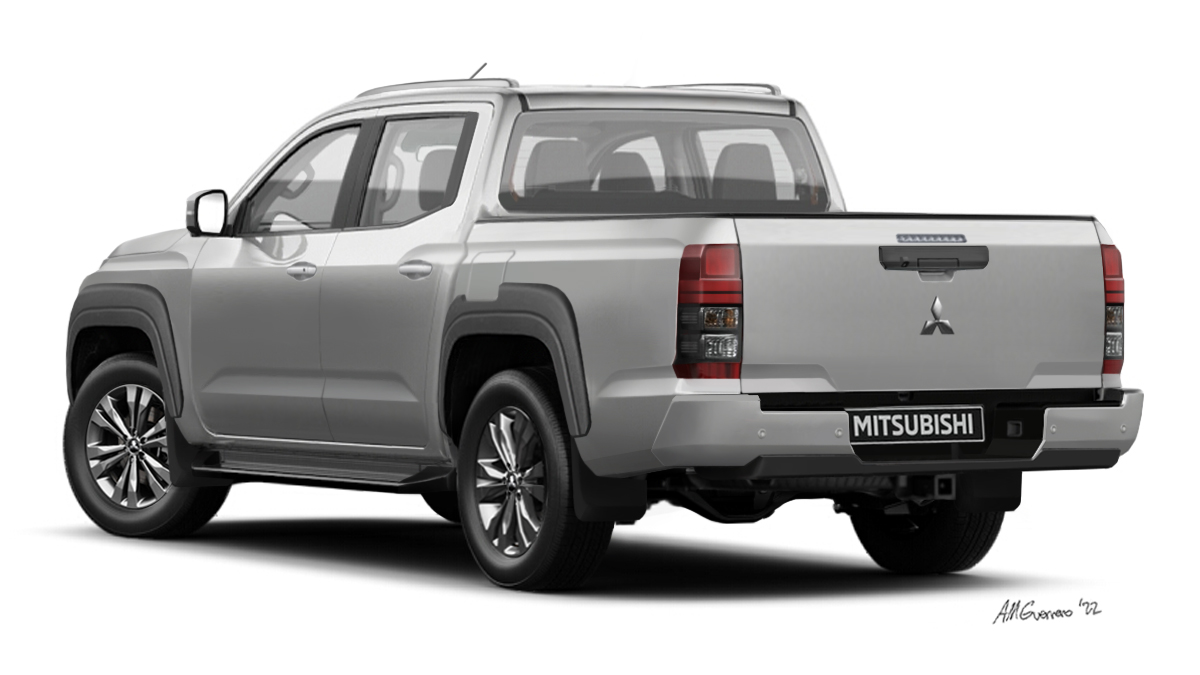 ADVERTISEMENT - CONTINUE READING BELOW ↓
Recommended Videos
There are many rumors that say the next Strada will be based on the Navara, but after analyzing the spy photos, some things don't match up. The rear suspension and rear pumpkin or differential, for example, don't look anything like the ones on the current Navara's. My guess is this could be a joint project with Nissan, but it looks like Mitsubishi is the one leading the development.
The Renault-Nissan part of the alliance is now focusing more on EVs, so the idea of Nissan letting Mitsubishi lead the development of an ICE pickup seems quite plausible. I wouldn't be surprised if both Nissan and Mitsubishi powertrains are offered in the next Strada. Again, these are speculations, so stay tuned until we get some official news from Mitsubishi.
The next-generation Strada will most likely debut next year. Are you looking forward to Mitsubishi's next-gen pickup? Let us know in the comments.
ADVERTISEMENT - CONTINUE READING BELOW ↓