What is this I'm looking at?
A 1984 Nissan 300ZX. Not just any 1984 Nissan 300ZX, but a 300ZX Turbo. Specifically, the 3.0-liter V6 turbo. In '50th Anniversary Edition' specification.
This particular one is up for auction at RM Sotheby's Essen sale—it's part of the 'Youngtimer' collection, which is just amazing, but different because it's not an old high-performance German luxury sedan as most of the Youngtimer collection is made up of. And yet doesn't it look wonderful? As ever with life, it's what's on the inside that counts...
Tell me more about the outside first.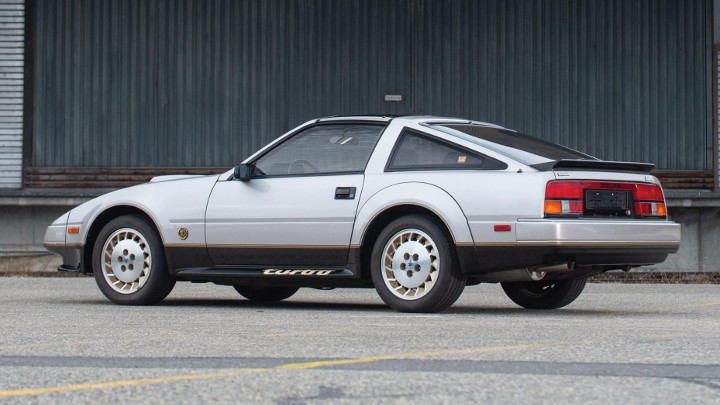 Aside from the slightly flared arches, the aluminum wheels, lots of logos, and a hood scoop? Um, the color, which—as your eyes will confirm—is silver. And black. With a giant 'TURBO' badge on the side because it's got a turbo in it.
ADVERTISEMENT - CONTINUE READING BELOW ↓
Okay, hit me with the inside.
Welcome, then, to peak distilled '80s. There is a "futuristic" digital dashboard showing many important things. Your speed in numbers! A rev counter represented by a graph! Fuel, temp, oil pressure, and battery gauges with notches! A light for the cruise control!
It's simply magnificent. There's even a range readout in the bottom right-hand corner. Remember, this was 1984. The things those 300ZX drivers in 1984 must have thought. The future they must have imagined.
Was it—is it—fast?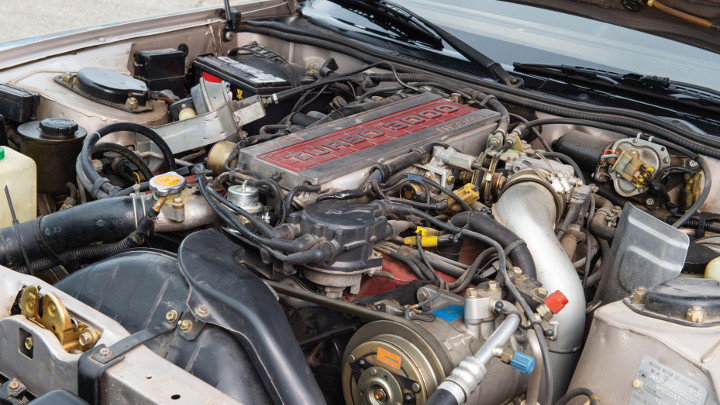 ADVERTISEMENT - CONTINUE READING BELOW ↓
Recommended Videos
For today, not so much. For 1984, yes. Though the 3.0-liter turbo produced a very modest 200-ish horsepower, it'd do 100kph in under 7sec and top out at just under 225kph.
It had a low drag coefficient. It could apparently do a quarter-mile in around 15.5sec. It featured three-way adjustable shocks. And that engine—in race trim—could produce a helluva lot more power, too...
What's the deal with this one?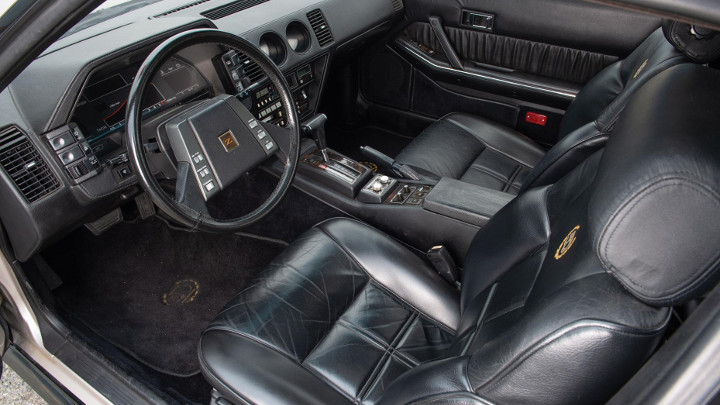 RM Sotheby's reckons it'll go for between $20,000 and $25,000 (P1.04 million to P1.3 million). This one's an auto. It was first registered in the US in 1984—one of around 5,000 50th Anniversary Editions sold in the States—before moving on to the UAE in 2007. In 2017, it found its way into Switzerland, via the current owner.
It's done 37,400km, so it's practically brand-new—a perfect capsule of what 1984 thought the future would look like.
ADVERTISEMENT - CONTINUE READING BELOW ↓
NOTE: This article first appeared on TopGear.com. Minor edits have been made.