Most Formula 1 drivers, we suspect, are spending their days probably reading Top Gear or binge-watching on Netflix as they wait for the delayed new season to start. A couple of the newbies however, are still racing each other—online. And it's glorious to watch and see.
Earlier this week, both Red Bull's Max Verstappen and McLaren's Lando Norris raced in separate online races. Verstappen competed in the 'All-Star Esports Battle,' where he finished 11th against other real racing drivers and professional racing gamers. Norris did the 'Not the AUS GP' run by Veloce Esports and finished sixth, after starting 19th and getting a penalty for stopping on the track for too long trying to do a practice start. Legend.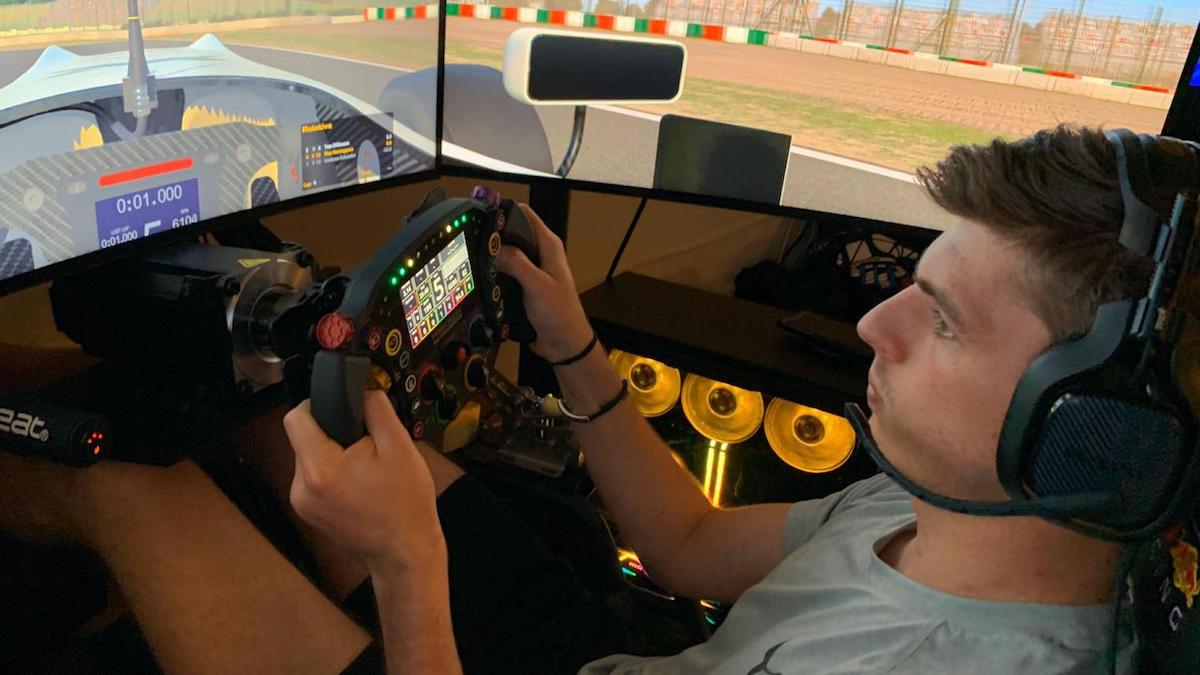 Continue reading below ↓
Recommended Videos
But it wasn't until they decided to race against each other on the online racing platform game iRacing (where you and I can join) that things got exciting. It was all streamed live on Lando's Twitch account (where you can follow all his racing), with the whole race available soon after on YouTube.
Things got a little spicy while the two were racing for the lead at Daytona in their Porsche Supercup cars. Norris went for it but instead tapped Verstappen, which resulted in wall-meet-Max, Max-meet-wall. Norris eventually won the race and Verstappen climbed his way back up the field, showing us some of those trademark overtakes that he does in real life.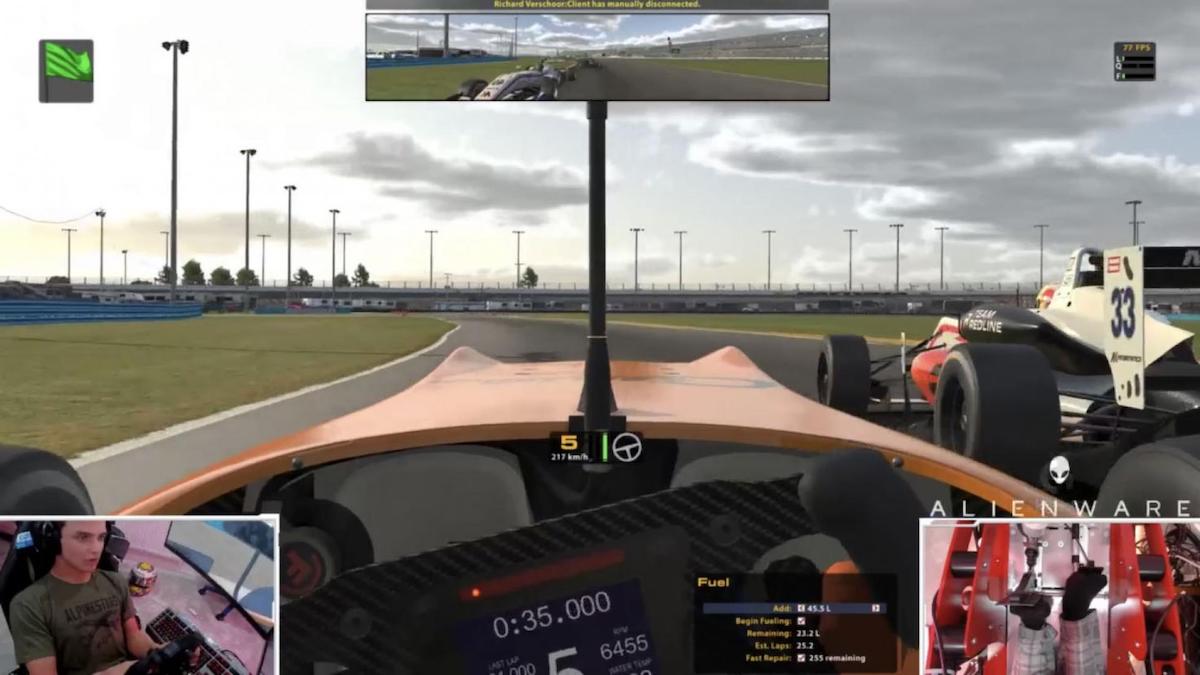 While the racing was great to watch—sometimes more exciting than the real thing—the best bit was seeing how Norris does it, via his POV. To watch his physical inputs and then type replies to comments, alongside commentating on the race and communicating to his team...he made everything look effortless. Yeah, probably why he's an F1 driver.
Whoever said F1 wasn't open enough needs to see him in action—he'll be racing all week, so check out his Twitch account for more details. As for us, we're off to google racing sims and pretend we'll be able to keep up with the big boys.
NOTE: This article first appeared on TopGear.com. Minor edits have been made.